MIUI is a heavily customized aftermarket ROM which has a lot of options to make your android UI prettier than before. MIUI is basically a chinese ROM but because of translators this ROM is present in multi-languages also and one of these multi-languages is English. I downloaded and tested this rom on samsung galaxy s3 and found it to be very battery friendly and cool in animations and graphics. Here, is a complete review of the MIUI Rom with the good and some of the bad aspects. I am writing this post to help learn flashaholics that after flashing miui v5 to their devices how are they going to feel?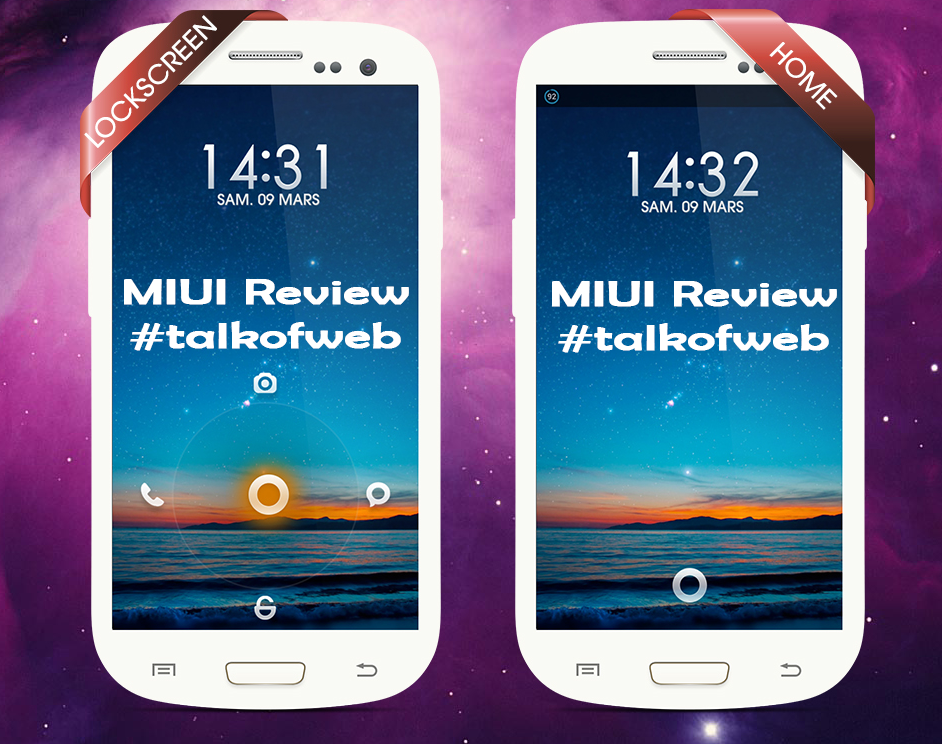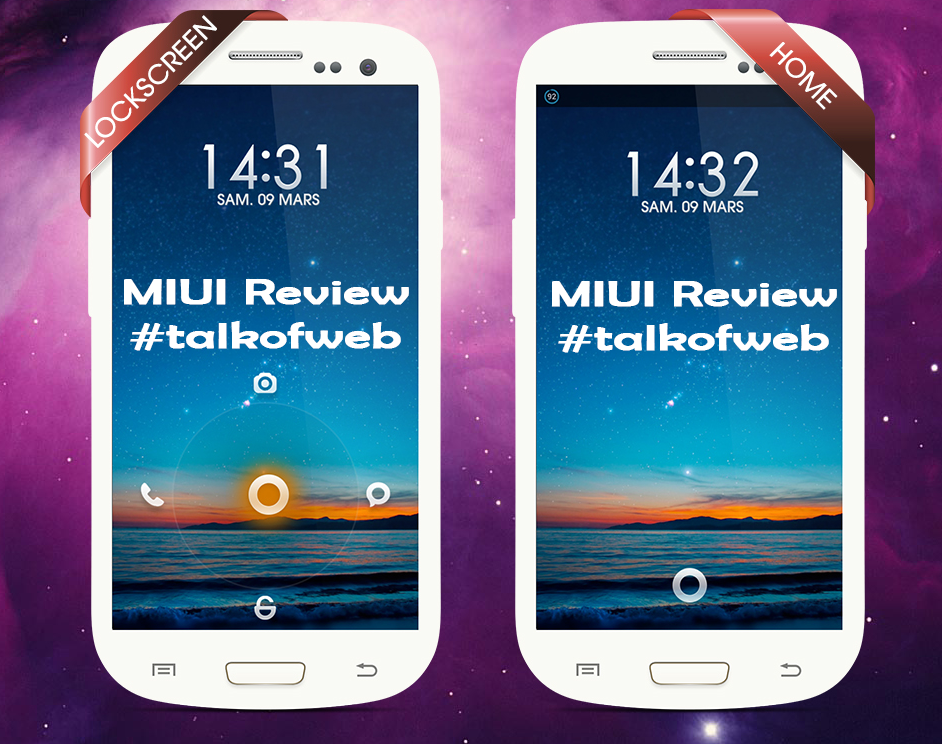 Good and Bad Features of miui v5 Android Custom ROM:
Here I am going to share some good as well as bad aspects of miui rom, the device used while testing miui was samsung galaxy s3, so in end I'll try to also compare this rom to the samsung stock ROM for galaxy s3.
Background of MIUI ROM:
MIUI is an acronym, The mi can be taken as mobile internet or mission impossible and UI should be taken as user interface. MIUI spoken as me you i, was actually developed by Xiaomi Tech and certain applications were added to enhance the MIUI, the updates are delivered by air to the smartphones installed with miui. Though the history of miui is good but it later received criticism for it's layout to be similar to iOS. The company also manufactured low cost smartphones. (Xiaomi Tech: Name Of the Company)
Very beautiful UI in MIUI:
MIUI was build with a tagline, Redefining The Android, and they proved it! Yes those guys at miui can redefine android. The sleek look and a large repository of free and paid themes available makes miui so far very unique. There are a lot of theme developers which are constantly designing and uploading new themes which can be either purchased or a free version can also be installed. The themes in miui v5 not only change the icons, home screen and status bar but also the whole smartphone, no elements is left unthemed.
See Also: Buzz Launcher – Changing Your Android Homescreen Theme in Seconds
Cyanogenmod also has the option to let the themes  applied and change the elements but there you can't change every element in the smartphone via just applying the theme. But in case of miui it just happens.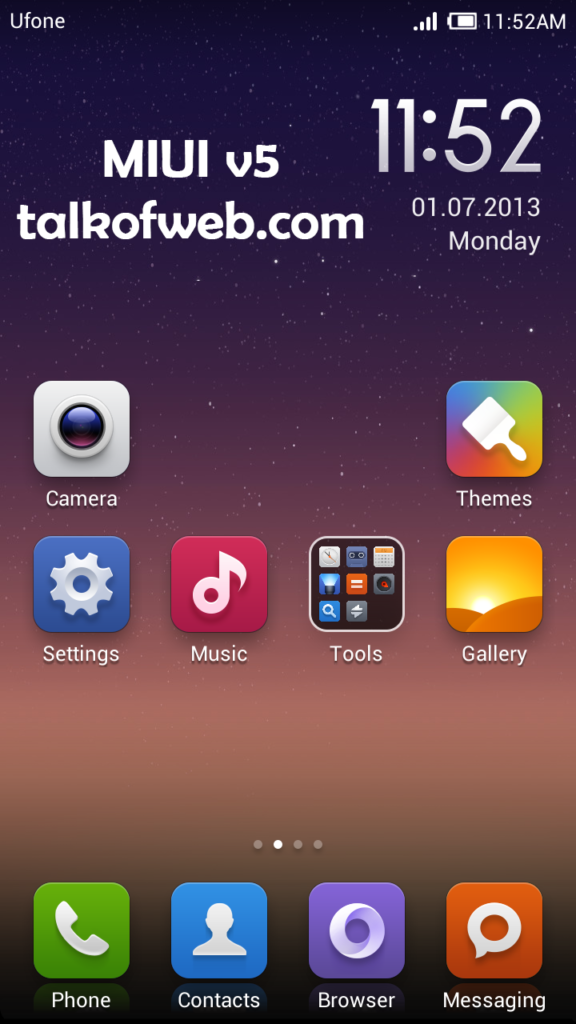 No Application Drawer in Default MIUI Launcher:
There is basically no application drawer in the miui default launcher which comes pre installed once you flash this great custom rom. I don't know that what's the theme behind it as most of the launchers keep an application drawer where all applications are arranges alphabetically. In miui all the applications are just placed at the home screen, you can drag and drop icons on one other to place them in folders. You can set shadow behind the icons.
Per Application Security option in miui:
In miui you are able to set a per application security, which doesn't allow any unauthorized person to access any kind of secured application like messages, facebook, twitter and Google+ etc. There is a security center at the first home screen in security folder once you install miui there you can easily setup the per application security. You can either use a pattern for application security or else you can also choose a pin code.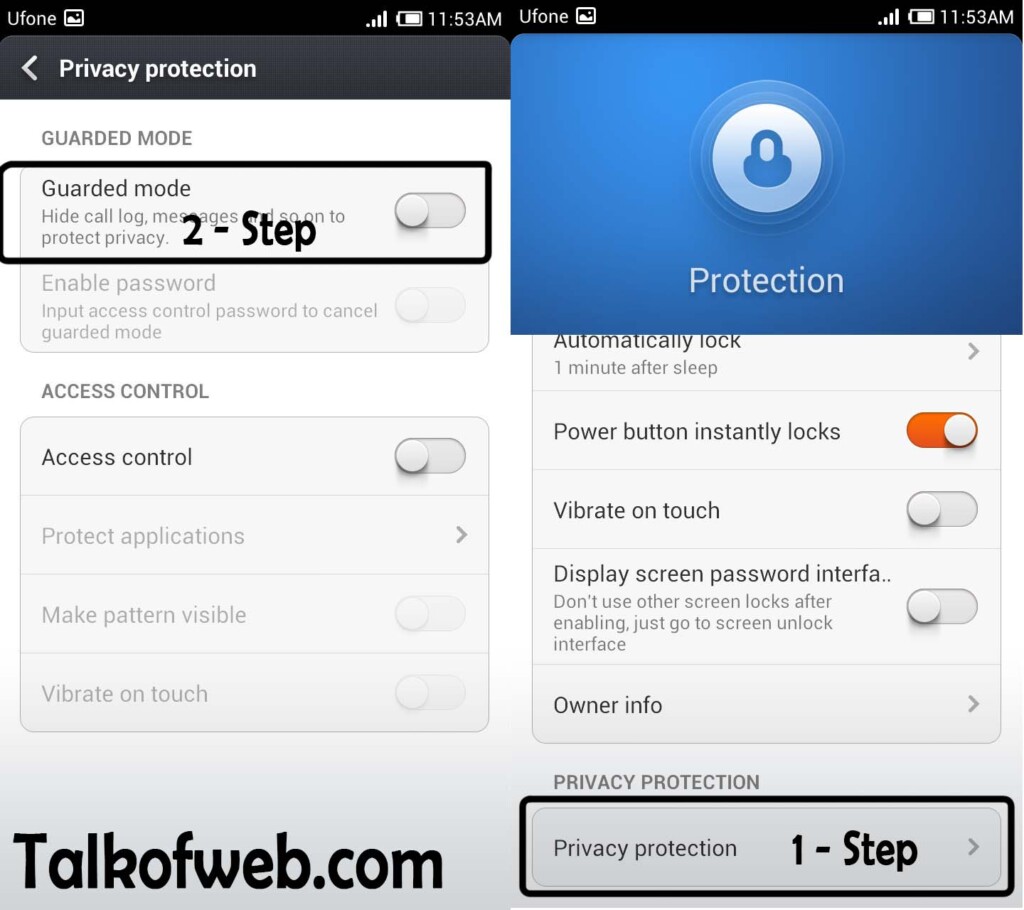 Easily Control Application Permissions in MIUI:
You can easily control applications permissions in the miui, like you can restrict any application to never check the GPS location of the smartphone, plus you can also block the internet access to any application. An application can't take the root access unless you go into the security center and allow that certain application through the root access so that it may work properly.Rest you can notify an application to be trusted or not, once you make it trusted in the installed applications menu (Default android installed applications in settings, there when you click any application then you get two toggles which allow you to make any application trusted plus gives it autostart permission) then miui will not prompt you at any occasion when application asks for specific permissions dangerous for phone.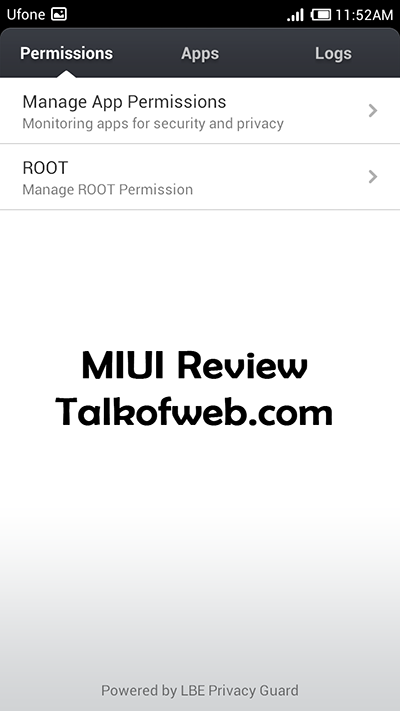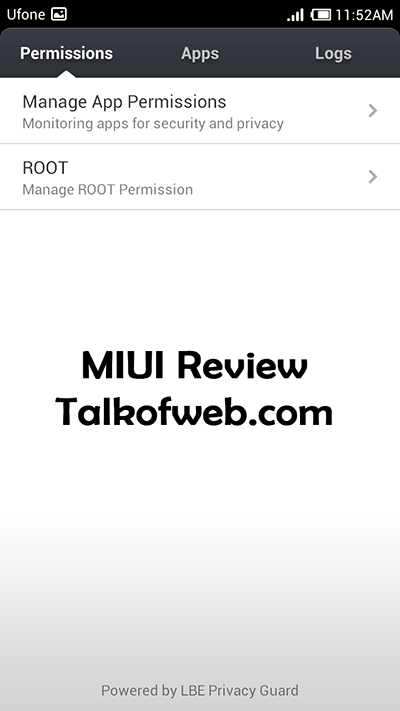 See Also: Applications For Extended Battery Timing At Android
Google Services are not included – MIUI's own Services Framework:
You can call it as a lacking feature in miui but it may seem good to many others out there that miui adds it's own services framework like syncing of contacts, images and messages to the xiaomi account. Once you install the MIUI ROM you get an option to create an xiaomi account.
Online MiDrive is Available in v5:
There is an online drive in MIUI which lets you upload your precious content online. There you can easily save your anything, anytime at anyplace. I haven't tried it so far but you can give it a shot by going to Recommended folder at home screen and opening Kuaipan application, which will work like an upload agent.
Battery Friendly ROM for Smartphone:
Since MIUI isn't included with the Google Services framework but still you can add your google account in the settings so that you may sync your previous contacts, thus it leads to an improved battery time, also with the options to control many applications permissions and preventing them to restart at their own, you can get an amazing battery time.
See Also: Applications To Prolong Smartphone battery time
Flashing Gapps Caused Problem in MIUI:
In miui when after flashing the rom in samsung galaxy s3, I flashed gapps since I wanted to use google play store. But Gapps didn't work well, like when I launched the play store then it got crashed every time. Later, I searched and then installed 1 mobile market (Link not given, Google it at your own) , where every application for the android is available, which are free to use. So, I was forced to use the miui services framework instead of Gapps.
Camera Application:
In case of the galaxy s3 the camera application included was the default one from the stock rom, the case might vary with different roms. But one thing is for sure that the miui developers try to concentrate on the quality since the stock galaxy s3 rom has a batter camera application. May be for your smartphone the miui may have the default modded android camera application.
MIUI is fast and Snappy:
Well, despite everything MIUI is fast on the quad core samsung s3 and offers no lag as compared to the stock. The amazing galaxy s3 screen looks even more beautiful with miui, it seems as if the rom has increased the ppi of the screen. Switching between application might not be as fast as in cyanogenmod, but still it's a good option to try, yes you should use MIUI and then drop comments and views below.
Download MIUI ROM:
MIUI is present in many languages and you should first check that the build which you are downloading is in the specific language or not. You can go here (Download MIUI) to choose between your language of if you like english then go below:
After opening the above link don't forget to go to roms in the upper navigation bar of miui site.