Google has a lot of interesting products to offer, one of these products is Google Maps. This particular app has revolutionised itself with features like street view, indoor AR navigation and traffic preview. Android phones come pre-shipped with Google Maps. Surprisingly, there are google maps alternatives that offer different features. For some users, these maps serve the purpose therefore they adopt them in their regular navigation routine. All of these alternatives are available for both Android and iOS, therefore we aren't including those map applications which work on one platform only.
1. Here WeGo
This map service was initially released in 2012. It's available on both iOS and Android. They believe that Here WeGo is a direct competitor to Google Maps; however, it depends on your requirements. It serves as a basic navigation app with options like a speed camera, speed limit and vehicle speed. Furthermore, it selects a route to your destination based on artificial intelligence. It supports transportation options like a car, bicycle, walking, taxi/uber and public transport.
The usability of Here WeGo compared with other Maps depends on the region. If you are in Europe then you can try Here WeGo, in other regions Google Maps might work best. The utility depends on your usage.
In the past, it was developed for Nokia mobiles but today the app is available for almost every platform. While searching it on iOS Appstore I couldn't find it in Asia, whereas the Play Store version works.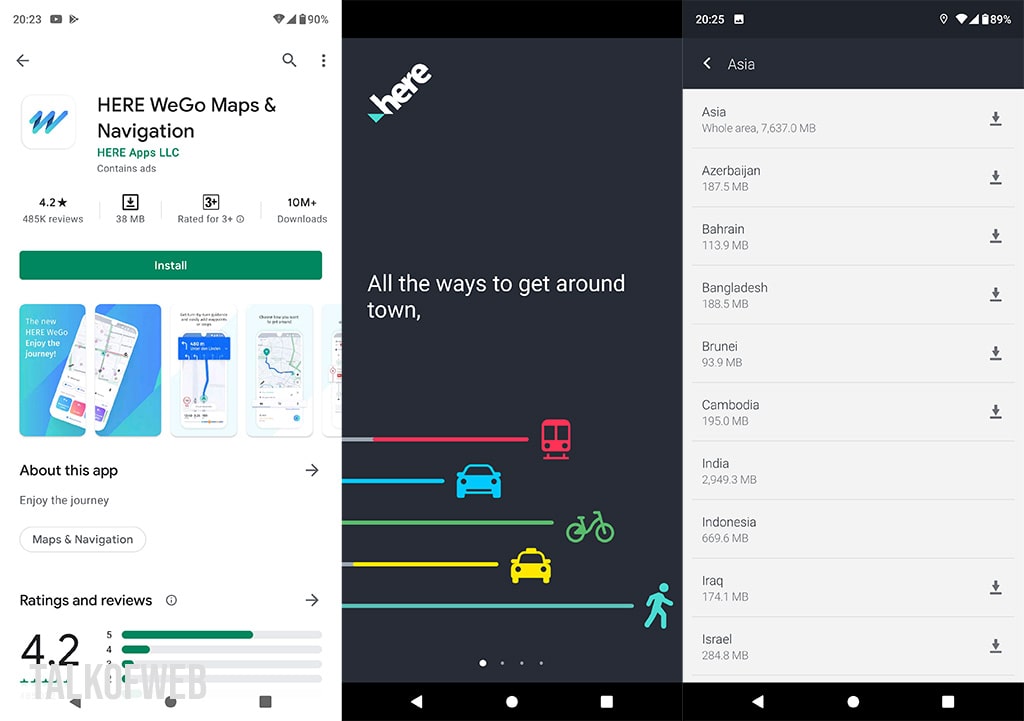 Here WeGo is available in selected regions and countries, therefore, if your country is not supported then don't use it, try another alternative.
2. Sygic GPS Navigation
Sygic is good navigation options particularly when you don't have an internet connection. The available countries navigation data is large. It's actually a project of TomTom along with other providers due to which Sygic has almost an updated navigation data of almost all the countries in the world.
Features include tourists attractions and point of interests, navigation route based on conveyance, voice navigation, speed limit warnings at some places. One good feature is real-time route sharing which allows other to have an eye on your ETA. There are other additional features which work in some locations such as parking place rent and fuel prices.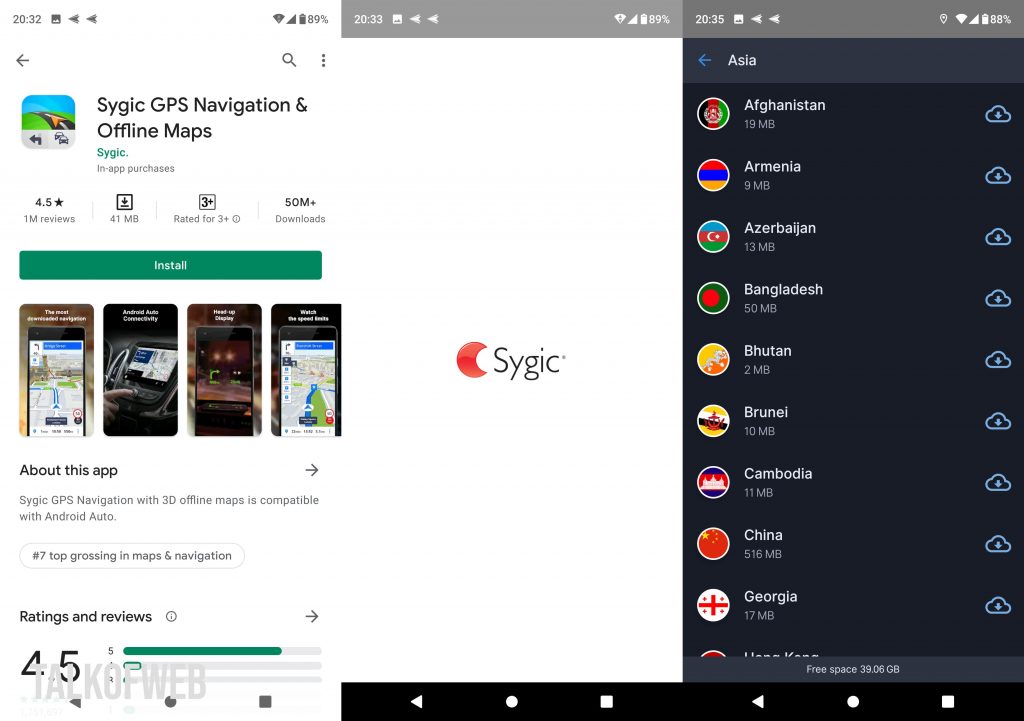 3. Waze
Waze was acquired by Google in June 2013 for $966 million. However, Google decided not to end this project and started to develop it as a subsidiary. The basic feature of Waze is that it plans routes and helps with navigation; however, here is a twist, it gathers data from users such as traffic information, map data and accident reports. All of this is provided by the users.
It's available all around the world; however, it works fine if it has a good initial user base. A good number of users is necessary for it to provide any additional information. You can try it in your country and see if it provides you with any additional benefits. It's a crowdsourced navigation app. Additionally, it also offers carpool service and provides gas rates along the route.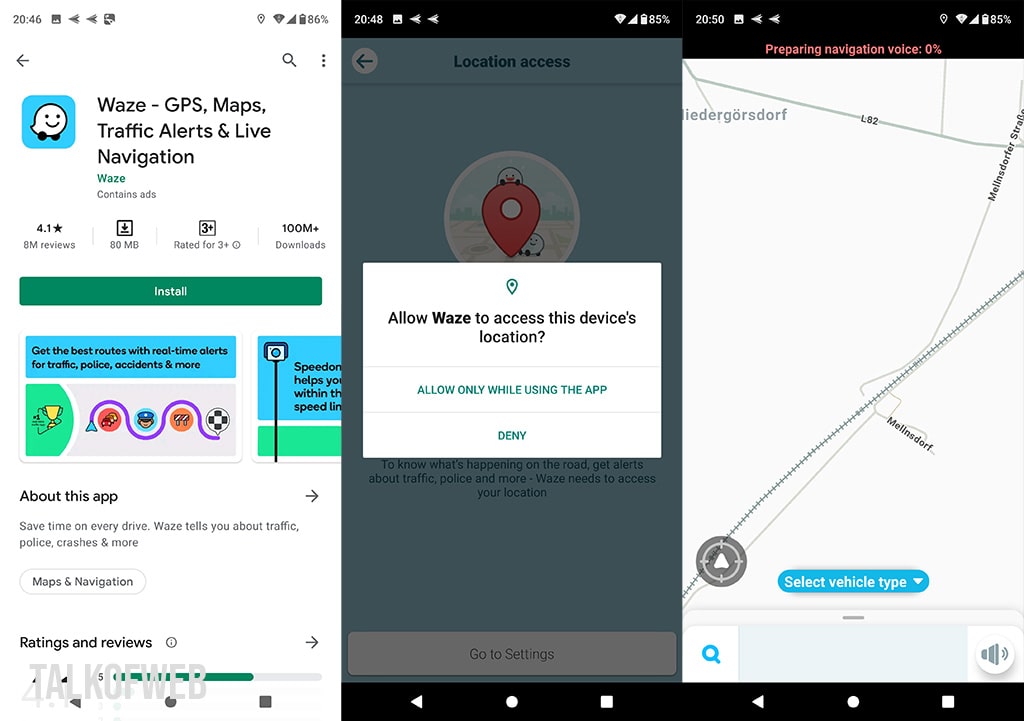 4. Maps.me
Maps.me is another alternative for Google Maps. The basic feature which it offers is offline maps. During navigation no internet data is consumed. Additional features are choosing route based on conveyance whether you are using a car, or you are on foot. Maps.me developers provide continuous updates so that their maps are never old and outdated. You can bookmark your favourite locations and use them later. Just like Sygic, it offers navigation in almost every region of the world.
Points of interest are gathered inside categories such as restaurants, cafes, tourists places and gas stations. It also categorises ATMs so that you may never run out of money. The interface like Waze is user friendly and attractive.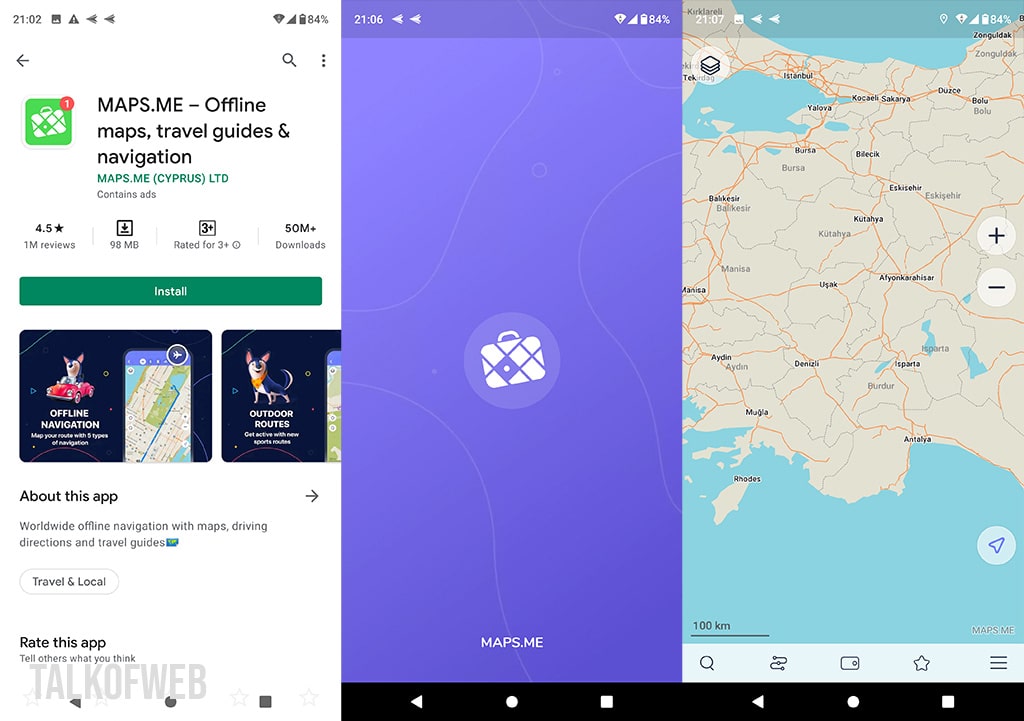 5. OsmAnd Maps
This app takes OpenStreeMap data and incorporates it nicely into the interface. Like Maps.me and Sygic it also provides offline support for maps. It pulls information about points of interest from the Wikipedia which makes it interesting. It has features like navigation simulation, fuel-efficient way selection and points of interest.
Routes can be selected based on car, bike or pedestrian, helping you select the best available option.
Conclusion:
There are fewer individual apps available as an alternative to google maps. Many maps application use OpenStreetMap data, examples are OsmAnd and Maps.me. Other apps like Waze, Sygic and Here WeGo have their own map data and providers. It depends on the user which app he choosed; therefore, trying these apps will not harm your smartphone. Instead, some of these apps can open a new possibility for the users as they try to navigate towards their destination.