Now-a-days many computer users make their systems a complete piece of junk just because they don't know that essential things can be done just by using some software rather than trying a whole bunch of software to pile up computer with messy data. We are going to share some good and reliable piece of software which can be used by a technical as well as non-technical person to achieve required goals depending upon his needs. This guide can be used to speed up any version of Windows, especially Windows 10.
1. CCleaner – A good program to Clean Junk Files and Speed Up Windows:
CCleaner a worthy software when it comes to its speed. Its correct usage can offer a smoother experience of computer than before. It is actually a freeware software using which you can easily remove junk data. CCleaner recovers extra space either taken by Registry, Software or Internet temporary files. The result is a faster computer experience running on Windows 10.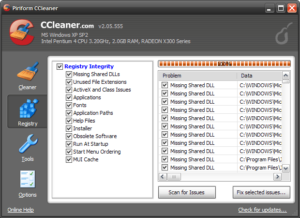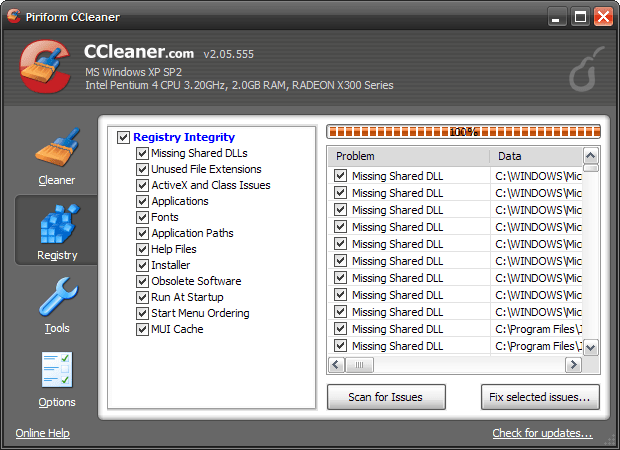 If you have to accidentally handed your laptop to any third-party then instead of opening every program and cleaning the history you can make use of this software. It promises to clean any cookies and browsing history left there-in.
This software can show you all those programs which run at every start-up. Therefore you can remove any unnecessary program which is not needed every time you start your laptop.
2. Ready Boost – Built In Windows 10 Software to Increase You System Speed: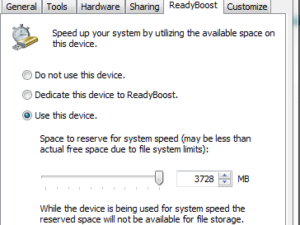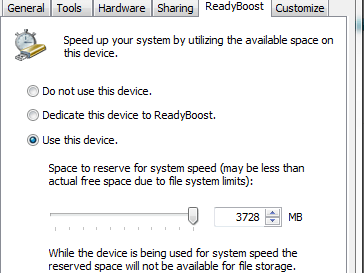 Ready boost a most important feature. Microsoft team made this feature available in Windows Vista. It's also available in the next released Windows versions. We know that it isn't a third party software but it is a damn essential feature to be enabled when you are using Windows. It ensures a quick performance boost, in the case if you don't have an SSD. Normally people use traditional hard disks manufactured using a spinning module. This feature speeds up windows significantly.
To use this feature, simply plugin your flash drive which may be rated 3.0 when it comes to reading/writing speed. Then Right click the flash drive from my computer and go to Ready boost tab. There you can dedicate your flash drive space to be used as cache drive which has faster writing and reading capabilities.
3. Antivirus Software – Most Important Step to take: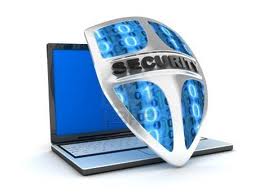 Antivirus software installation is the most essential step to be taken these days since spammers and attackers are more active then ever. You surely need a good piece of antivirus to make yourself secure from such bad attempts to breach your privacy by exploiting your system. Their are majority of antivirus software out their but our personal good experience is with Eset Smart Security. You can also try Microsoft Security Essentials.
The point being, whatever you go for, first read some reviews of users regarding the product. After making an idea about the reputation of antivirus and depending upon the sensitivity of your work, you should go for the best choice. It is best that you choose such an antivirus, which may suit your needs from every aspect, depending upon seriousness of your work done at computer.
However, you should keep in mind that scanning frequency of antivirus software must not be set to everyday. It would reduce the speed of your system, as a considerable amount of juice is used when an antivirus scans the system.
4. Avira Free System Speedup – Junk Files Remover and Startup Booster for Windows 10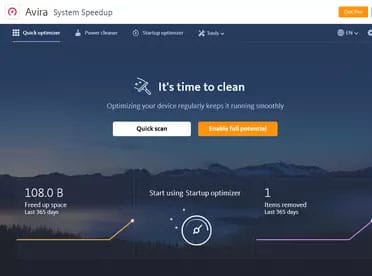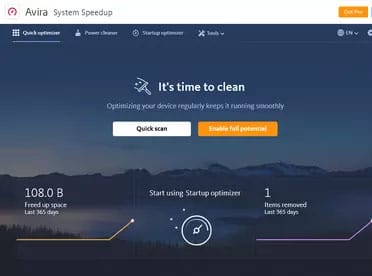 Avira is another utility to speed up windows. It removes Junk Files and helps you find areas of your Windows installation which require optimisation. It's similar to CCleaner. It promises to provide speed enhancing solutions for your Windows PC. There is also one click optimisation option in Avira System Speedup software.
It also provides an option to set the registry values for a better performance. However, it should be noted that certain registry edits can cause system to not work fine. Therefore, one should always backup registry before making changes.
5. Additional Utility Softwares to enhance operational speed of Windows 10:
Following are two softwares which will create operational efficiency. A lot of softwares are in zip or rar format, you should have a good utility for extraction. Further, media files of every format should be playable in on Windows.
KM Player – Minimal and Fast Media Player So Far: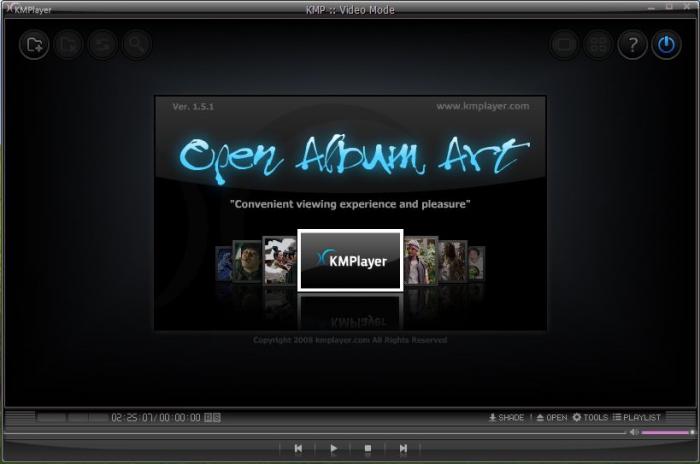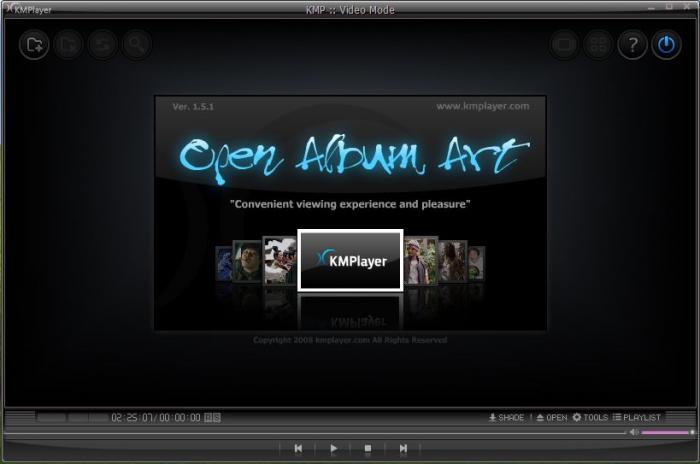 We advise you to use KM player in order to fulfill the daily media consumption need. It is really a smart and very good media player with capability to play almost every type of media file. Almost all the plugins are pre-given with the installation package of KM player. It has an equaliser section at the left bottom pane of the player, where settings icon appear, to control the outcome of music or any movie being played. You can even control the color output of the video through the normal video settings. Full screen mod can be set to stretched one vertically or else can be set to fit to screen also. All the features of this player are damn cool.
Also, you can search for some cool online content or TV channels through the KM Player home.
7-zip – Must have extraction and compression utility: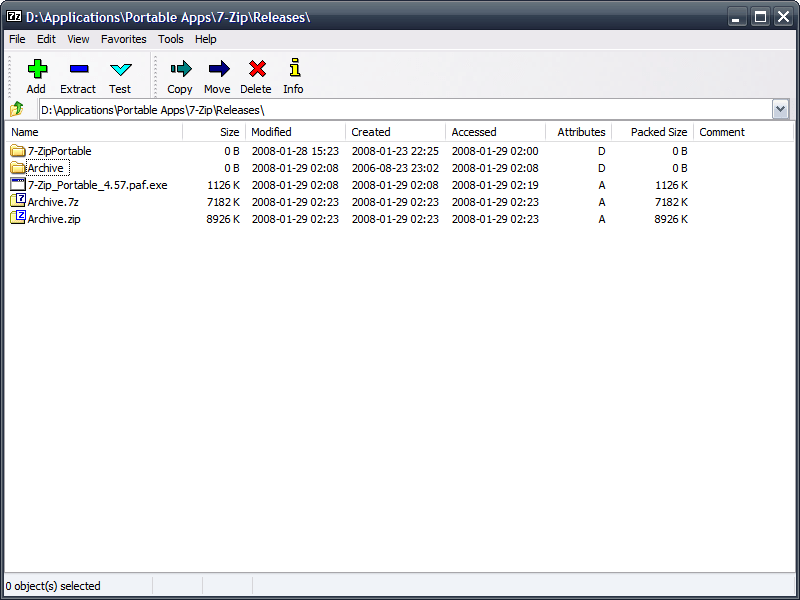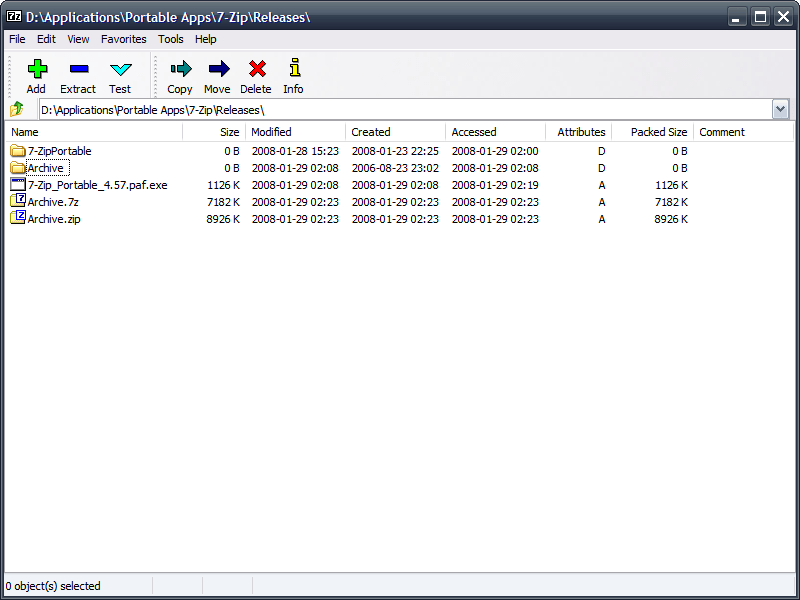 I don't use this software so much but last time i used it and then found it to be equally useful as Winrar is for me. We being the internet users have to download a large number of files which are most of the times compressed in some archive format. To get the required files you need to decompress them once downloaded. Surely, this smart utility software named 7-zip is going to be great tool for you, as it is capable of extracting almost all the formats like:
Packing / unpacking: 7z, XZ, BZIP2, GZIP, TAR, ZIP and WIM
Unpacking only: ARJ, CAB, CHM, CPIO, CramFS, DEB, DMG, FAT, HFS, ISO, LZH, LZMA, MBR, MSI, NSIS, NTFS, RAR, RPM, SquashFS, UDF, VHD, WIM, XAR and Z.
Move Forward and Give it a try. Download 7-Zip
Conclusion:
Softwares can point out some places in your Windows installation which are causing a computer lag. However, before taking any correction action make sure you understand and keep a backup of your settings/data. Further, you an also read our guide on internal tweaks to speed up Windows 10.
Updated On: 3 August 2020