If you feel that your Android phone is slow, applications don't work fine or the storage is full, then you need to look into android cache. You should learn the significance of cache storage and the perfect timing to remove your smartphone's application cache. Let's learn the basics of Android cache and the procedure to remove it on your android phone or tablet.
What is cache on my Android smartphone?
The cache is a memory that stores scripts, images and files when a user visits or uses an application for the first time. Once the concerned application stores files in cache memory, then it can quickly access it next time, without going through all the computation. Therefore, cache serves as a quick access memory in which transactions of the past are stored.
Therefore, cached data exists to enhance the user experience. Processor, RAM and Hard Disk can store cache data.
Why clearing cache on Android is important?
After having a gist of the cache storage, you need to understand that sometimes cache storage fills up and it serves no purpose. Imagine having an image file in cache storage but you no longer visit that particular section of the application which displays that image, therefore it's understood that the image cache serves no purpose.
Furthermore, sometimes after updating settings in an application, cache keeps on over-riding those changes, in that case, the old cache of those settings need to be cleared.
Ultimately, no one wants corrupt cache files to slow down his android phone or tablet. Therefore, periodically cleaning the android cache is a good thing to do.
How to remove cache on Android?
The third and important step is to learn the procedure for removing cache on your Android smartphone. There is one single method to remove the cache of any application on your Android operating system, whether it's running on a tablet or a smartphone. However, sometimes this method may vary owing to the customisation of the manufacturer like Samsung etc. In general, Android has this one procedure to remove cache:
Open Settings and Scroll down to Apps and Notifications, open it.
Tap on See All Apps and you'll come across a list of applications installed on your smartphone.
Tap on an Application for which you want to clear cache, next tap Storage and cache and tap Clear Cache.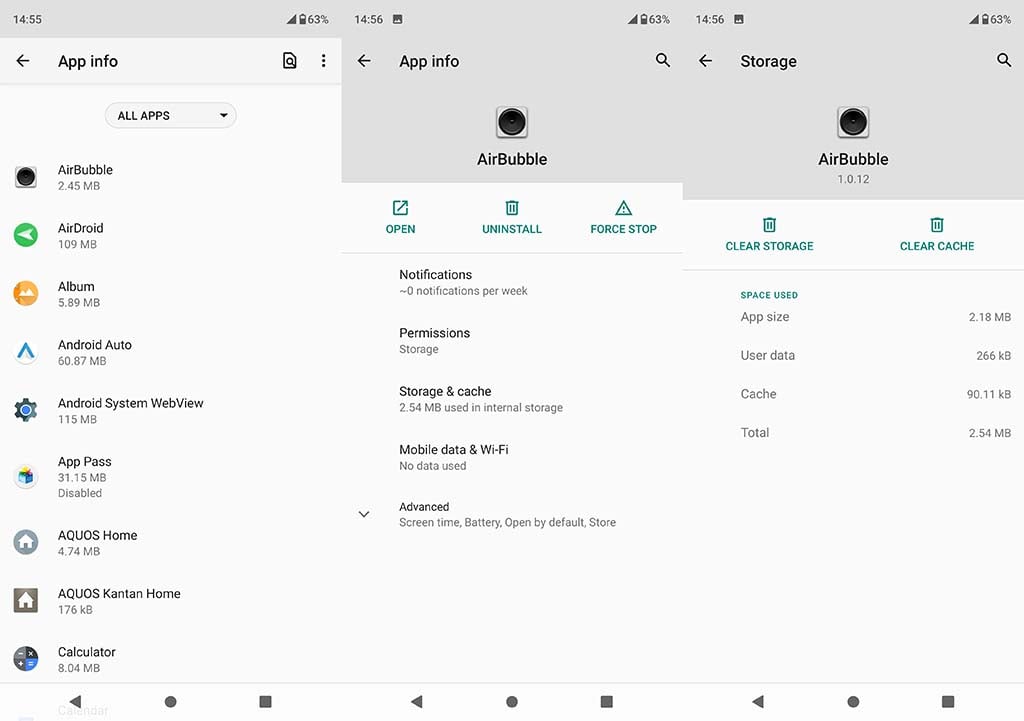 This way you can individually clear app cache on Android. If you clear Facebook application cache then you'll be logged out of your account as all the temporary files will be cleared. Similarly, if you clear Whatsapp cache then your app will work fine and it will not delete your conversations, images and other audio files. Clearing cache for YouTube, Whatsapp and Facebook will surely enhance the application experience.
Which is the best application to clear Android cache?
If you don't want to open settings and clear cache storage, or scroll through applications and individually clear the cache as mentioned above, then you must install a good application for this purpose.
There are many applications on the play store for this purpose, CCleaner is an old application which we've used for computers. Fortunately, it's available for Android as well. In order to clear cache using the application, follow this procedure:
Install CCleaner from the Android Play Store. After installation open the application.
On next screen, it'll ask if you want to continue with ads or without ads, the without ads version is the pro version. You may tap Continue With Ads.
On the next screen it'll ask for storage access, after you allow it. It'll search for Junk files. On next screen, it'll take you to the results. Visible Cache and Hidden Cache, tick both if you want to clean your device completely of files stored as cache.
What exactly is hidden cache in CCleaner? Hidden Cache is cache stored inside hidden folders on your storage. Visible cache is in the default cache storage directories, hidden cache is stored in non-conventional directories which CCleaner finds and cleans.
Conclusion:
If you clear cache on your Android smartphone or tablet, then it's a good practice. The cache can also pose a security risk as some sensitive information can be stored inside of it, furthermore, it can get corrupt. Therefore, cleaning cache using the Android applications menu in the Settings or removing cache through a third party application like Ccleaner is a good strategy.