Android 11 was released on 11 September 2020. It has offered a number of features one among those is chat bubbles. Basically, it is a copy of the feature which Facebook mobile application offered. In Android 11, you can use this feature for every messaging application. Let's learn how to enable chat bubbles in Android 11.
Enable Chat Bubbles for Specific Application
This method is convenient. When you get a message of notification, just swipe down your notification panel of the smartphone. Right inside the notification, you'll notice a circle icon. Tap that bluish circle, as a result, you'll transform the notification into chat bubble.
Alternatively, you can also click on the Chat Bubble transformation icon when a new message arrives through slide down notification. Look at the image below for more reference, the icon has been circled in red.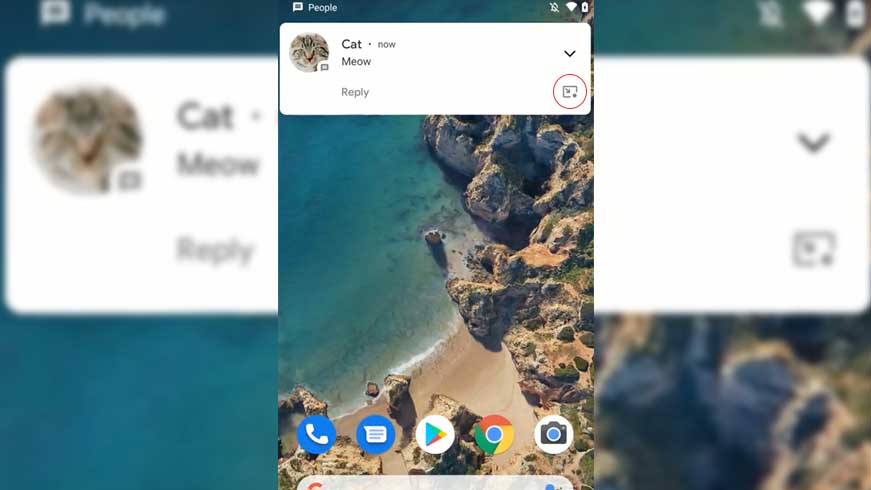 Enable Chat Bubbles for Every Application:
This particular option is for those users who want to use bubbles for every communication application. Go to Settings > Apps and Notifications > Notifications > Bubbles. Subsequently, toggle the buttons to enable chat bubbles for the applications which support it.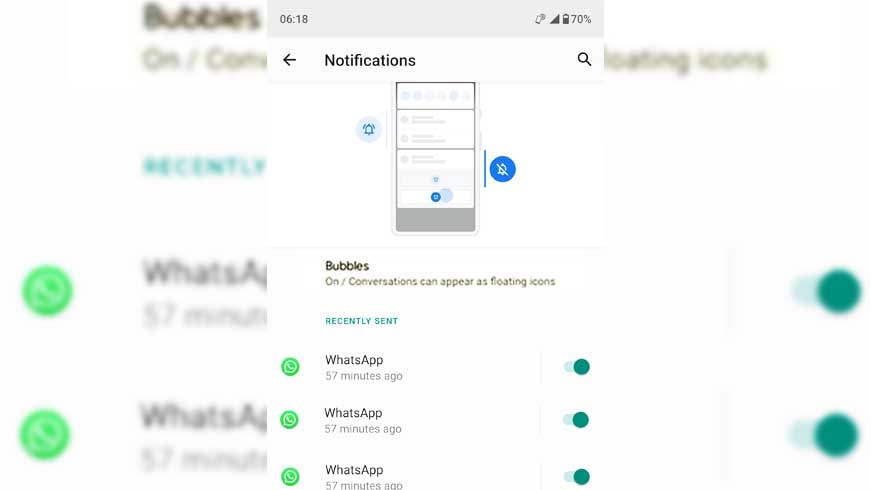 Once you'll tap on the Bubbles button, as shown in the above screenshot, you'll come across the required settings. Turn on Allow apps to show Bubbles.
Disable Chat Bubbles:
Alternatively, if you want to disable chat bubbles, you just have to grab one of these and drag them to the cross button. For example, if you are chatting with your friend and you want to disable chat bubbles; just hold the bubble showing his picture. Subsequently, a cross button will appear on the screen. Just drag the bubble into that cross, as a result, you'll remove it.
Conclusion:
It's an amazing feature offered in Android 11. Whatsapp users are happy, as it allows them to use chat bubbles on Whatsapp. Enabling this feature has two quick methods, one is to enable it directly through the notification. Another method is to use settings, the details of which are shared above. It's worth mentioning that chat bubbles in Android 11 will work for the applications which have built-in support for it.