Right before you fall asleep, reading your favourite books while laying down on the bed can cause stress on the eyes. The reason is dark environment and bright android smartphone screen. Similarly, using a smartphone in low light becomes a tedious and troublesome process because of high brightness. I'm sure you must have wondered how to dim android screen beyond the minimum level which your smartphone manufacturer offers.
Reduce Android Brightness beyond Minimum
I'm sure you know about the standard brightness reduction setting panel in your android smartphone. If you pull down your notification panel, there you notice a slider meant for adjusting brightness.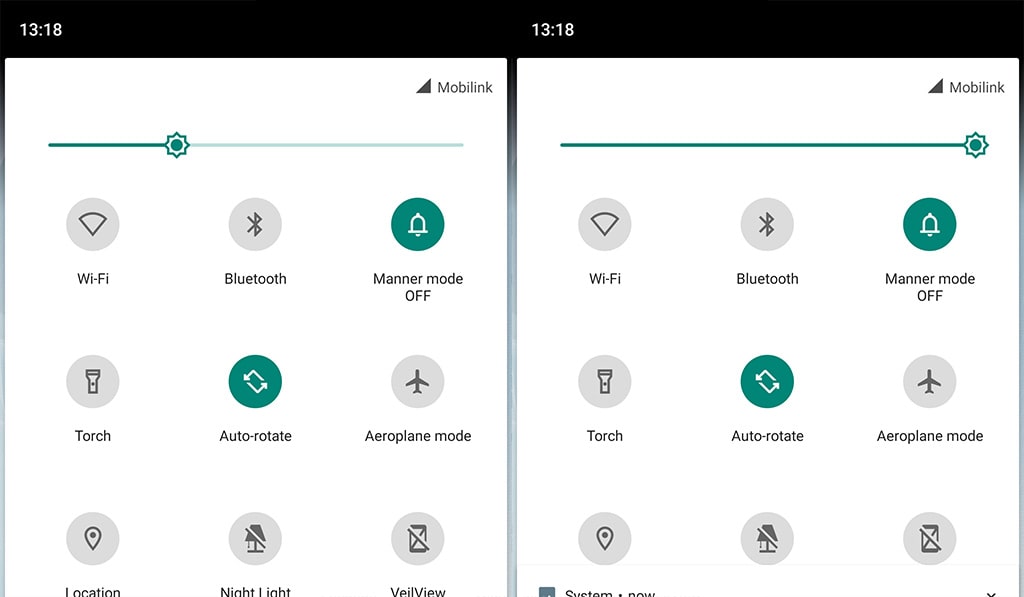 Let's suppose you reduce your screen brightness to 0% and you are not satisfied. You need to dim your android phone's screen beyond this minimum level. Let's learn how to do this:
You might like: Use Laptop at Night with Ease for Eyes
We'll use a third party application for this purpose. Open Google Play Store and download Screen Filter.
After installation, your smartphone will create a shortcut of this application on the homescreen. Tap that shortcut and you'll already notice a reduction in screen brightness.
In order to change brightness, Open the notification panel and tap on Screen Filter notification. It'll open a screen where you can alter the brightness level of the android screen.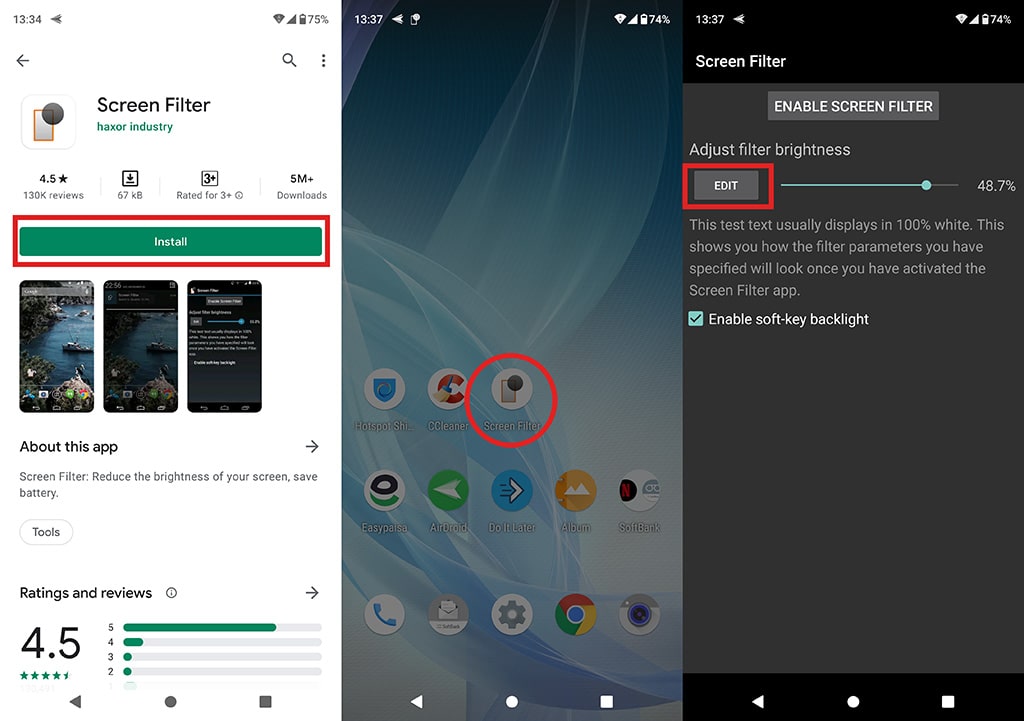 How Screen Filter Works?
Android Screen Filter is a great application. It works on top of your entire android smartphone. You might come across an error telling you to install an updated version or the app might not work well with the latest version of Android. This error appears because the developer hasn't updated it since 2013. However, contrary to the error I've tested it on Android 10 and it works perfectly.
After installing Screen Filter, you've two options to control brightness. One is through the default android setting as attached in a screenshot, the second method is available through Screen Filter. You can reduce both to achieve a maximum blackening effect.
Conclusion:
Eye strain is real. If the brightness level is too high then you will experience eye fatigue rather quickly. The brightness level of the screen must be at par with the brightness level of the surroundings. Therefore, this tutorial helps you learn a smart method to dim your android's screen beyond minimum brightness.