Samsung has just recently announced the new model into the Note series. Yes, obviously it is Galaxy Note 3 with some new features in the hand. But I am not sure that whether these smaller number of new features are going to help samsung boost the note sales or not! Let's look into the specifications and features of the galaxy note 3.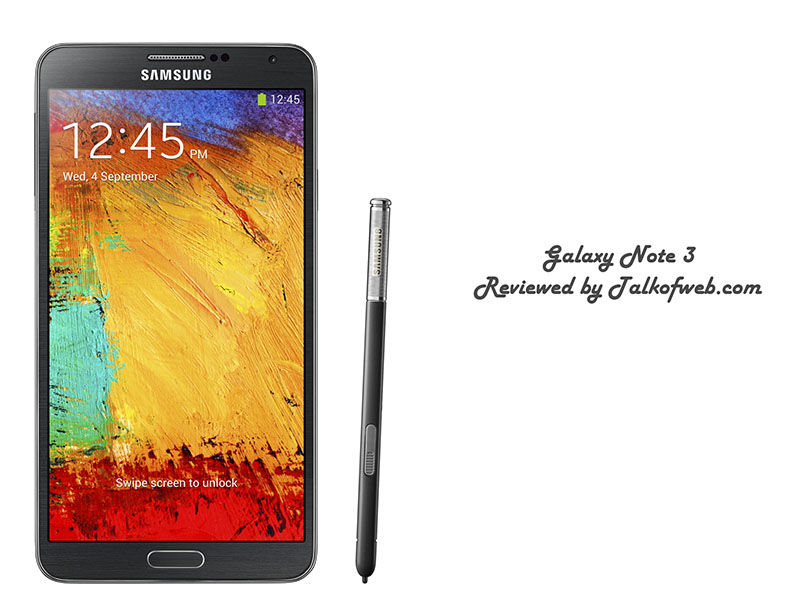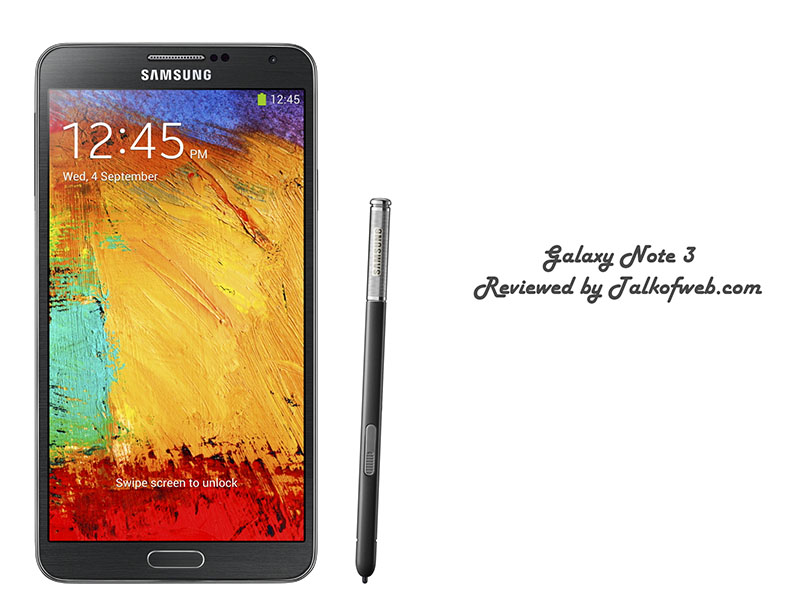 Samsung Galaxy Note 3 Physical and Technical Specifications:
At the first site the note 3 may look like the old samsung galaxy note 2 because samsung has tried to keep the same size but at the other hand increasing the screen size. Yes, note 3 feel big but not for those people who can handle a 5.7 inch screen size phone with just a single hand.
At the same time galaxy note 3 has got a leather windowed cover through which one can see the time even when the cover it closed. The cover assures a pure gripping experience once closed.
The Air command is something new which has been introduced in the samsung galaxy note 3. Air command can just be activated by hovering the stylus over the screen and then pressing the button. An air command windows which is just an overlay window shows up at the screen and taking the stylus by hovering over it just highlights the specific buttons.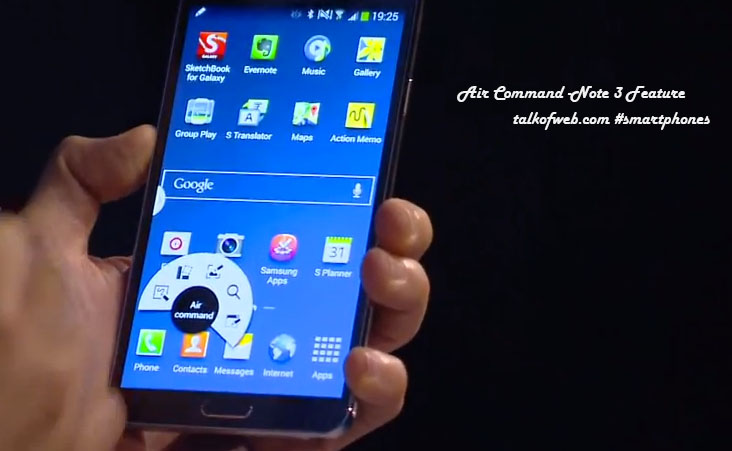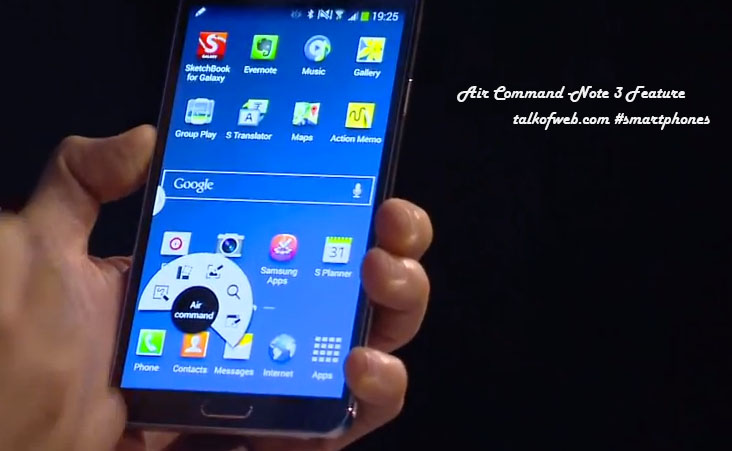 It has a flip wallet accessory which has got a larger s view screen making you able to do the smaller tasks without lighting up the whole display. Thus, the accessibility has also been kept in the mind to ease the user access in a better way. S pen also gives you an option like "Circle" which can take a screen area and can save that to the scrap book like the traditional screen capturing utilities.
Note 3 is slimmer and more lighter than its predecessor which makes it feel more better for the big hands people. It's weight is just 168 grams at the total. Samsung claims to have 40% more battery time in case of galaxy note 3 than the previous galaxy versions. Surely, samsung has tried to manage the power resources in a better way. The galaxy note 3 has got  a metal rim around the edges which give it a premium look and feel.
Below are the one line line summary details of the galaxy note 3:
5.7-inch Super AMOLED 1080p display with 368 ppi pixel density
13 megapixel rear camera, 2 megapixel front camera with a better flash for bad lighting conditions than previous versions
WiFi 802.11ac, Bluetooth 4.0, LTE Category 4 with better support
3,200 mAh battery with 3GB of RAM (Amazing)
Can work at best with new samsung gear watch to perform basic functions
Note 3 is planned to be shipped in september 25 so wait to get your own copy if you like this phablet.