Samsung Allshare play makes everything shareable from the small screen to the bigger  one. If you got a smartphone from the samsung then chances are that you might be well aware with the Allshare play.
Samsung Allshare play is a sort of sharing engine which lets you play your favourite videos from the smartphone to the bigger LED screens. You can easily share the pictures taken from the smartphone to the bigger screen.
Samsung Allshare For Computer – Sharing your laptop screen on the Air With your Big Samsung LED: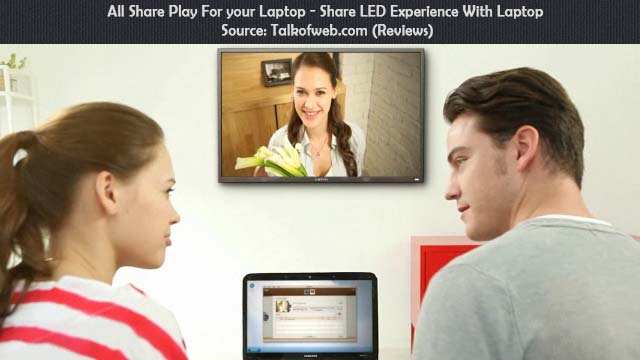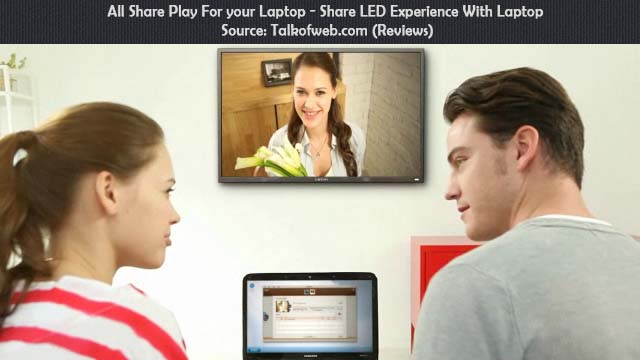 We can easily get our smartphone screen shared over the air with the LED but in the other case most people don't fine the way to share the laptop's media with the LED. Even you can make your PC or laptop a server to play the smartphone videos over the laptop's screen through the samsung Allshare. It's just amazing because with the HDMI you can't get the same quality as you get through the Wi-Fi using the Allshare. In this case your router should also have a good transfer rate.
Get Samsung Allshare Play For Computer
User Interface of the Samsung All-Share Play PC Version:
Once you get this application installed. Connect your LED and Laptop with the same Wifi network. After that Give All Share Play software the path to the videos and Pictures Library. (By Default it is going to use the My Pictures and My Videos Folder). Then the software will make a library for you.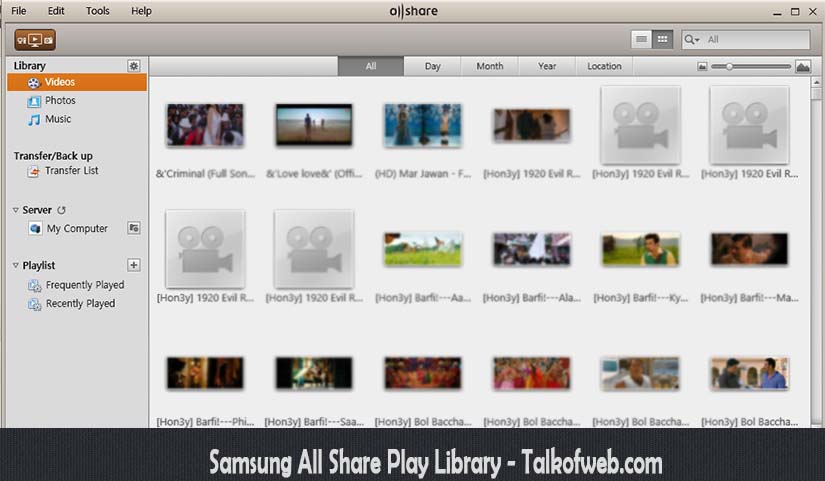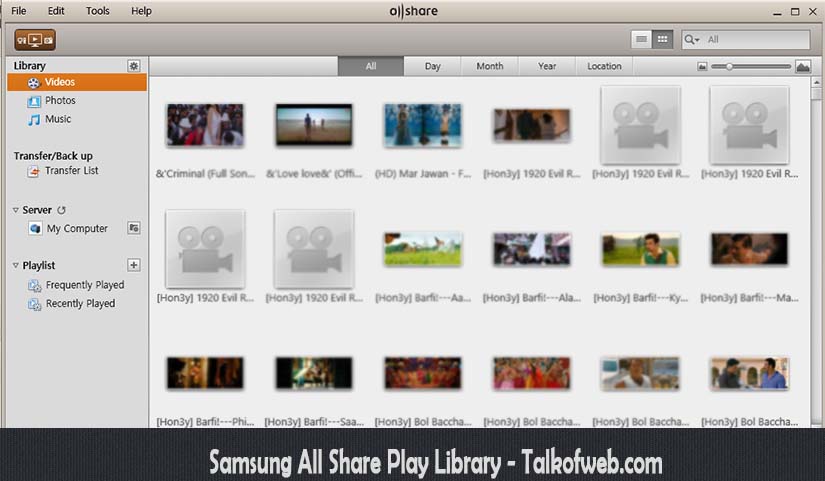 Click on the videos, add them to playlist and then share them to your LED server. This can be done VIA the player of the Samsung Allshare play for PC.
You can easily upload files from the Camera to to the Laptop with this software. Plus! videos captured from the smartphone can be uploaded to the pc on the air with Wifi.