Choosing a good operating system is a hard choice to make, because this is a basic thing which actually gives life to your machine and to your every day task on laptop or PC. You might not be a geek to know about every operating system which you can try on your PC or laptop, but here I am going to show you some of the good operating systems which you can try on your PC or even on your laptop. Along with the names of the operating systems and their versions I will share that how each operating system can prove beneficial for you and your daily tasks.
Operating systems for your PC or Laptop:
You can always try these operating systems, some of these are free of course but some come packed with specific hardware. I'll try to give you a taste of every operating system.
1- MAC OSX – Comes with Apple's Computers and Laptops:
Mac OS X is quite cool operating system which offers no lag at all, because its just unix based operating system. The bad news is this that it actually comes with Apple machines only and can't be loaded into a windows machine. But did I just say word impossible? Well, people out their have actually made it possible to load a mac OS X into windows machine. You can google this for sure as this website is not intended to share such stuff. People normally call that version of mac OS X as Hackintosh because that is made to run on a windows machine.
Mac OSX machines can be purchased from Apple, and are quite cool with respect to finishing and wear and tear. You can enjoy retina displays with them also which have some really cool displays out their in market. Let's wrap this portion up, mac OS X has its own applications which don't require setup to be installed, instead you just download the setup files and then mount them over your mac OS X. After mounting them you just need to copy the application residing inside the mounted image to the applications folder. Simple is that, and that way you have installed the application or the piece of software.
There are quite much cool gestures which can be used with MAC OS X but your touchpad also needs to support them. I enjoy using them at daily basis which actually enhance my productivity.

2- Ubuntu – A flavour of Linux for those who are new to it:
Linux is a good operating system when it comes to the security as well as protection from the viruses. Linux has some odds also, like most of the installations miss the GUI and there is no setup available to operate the installation visually. You need to know about the terminal commands to install majority of the softwares, But ubuntu is a good flavour if you are coming from windows, and most of the things in ubuntu are just like windows. It has also a very nice GUI. There is a software centre also in ubuntu using which you can install a lot of daily and popular use applications. Thus, its much like Mac OS X but still a new person needs to give some time to get used to linux distros.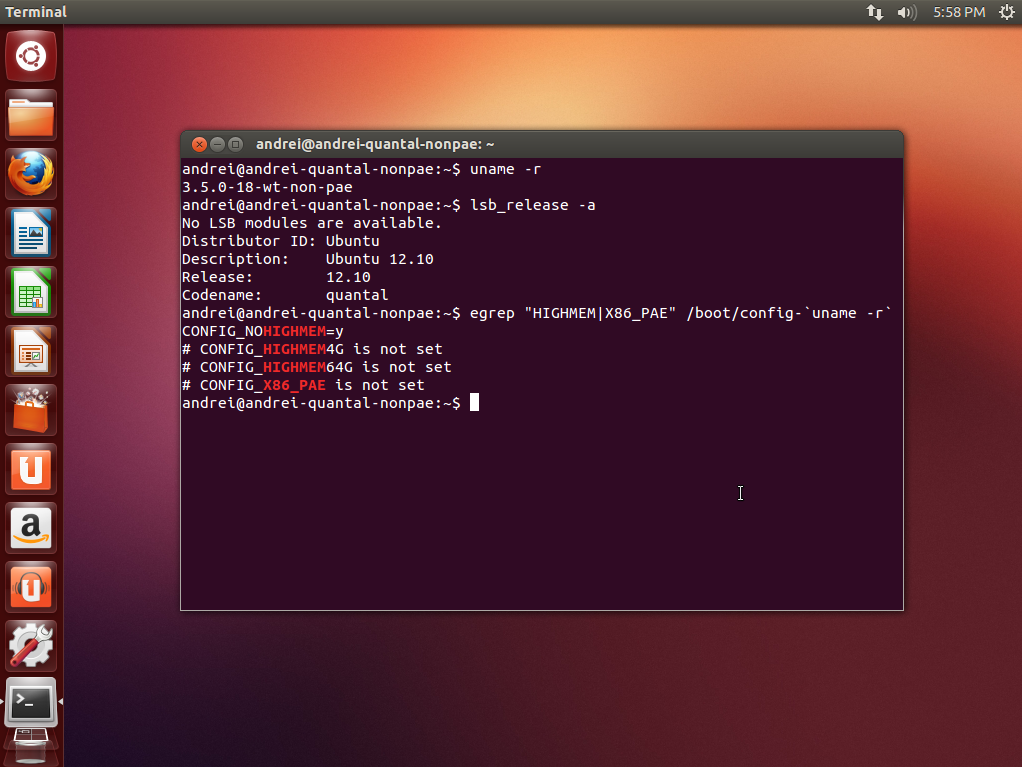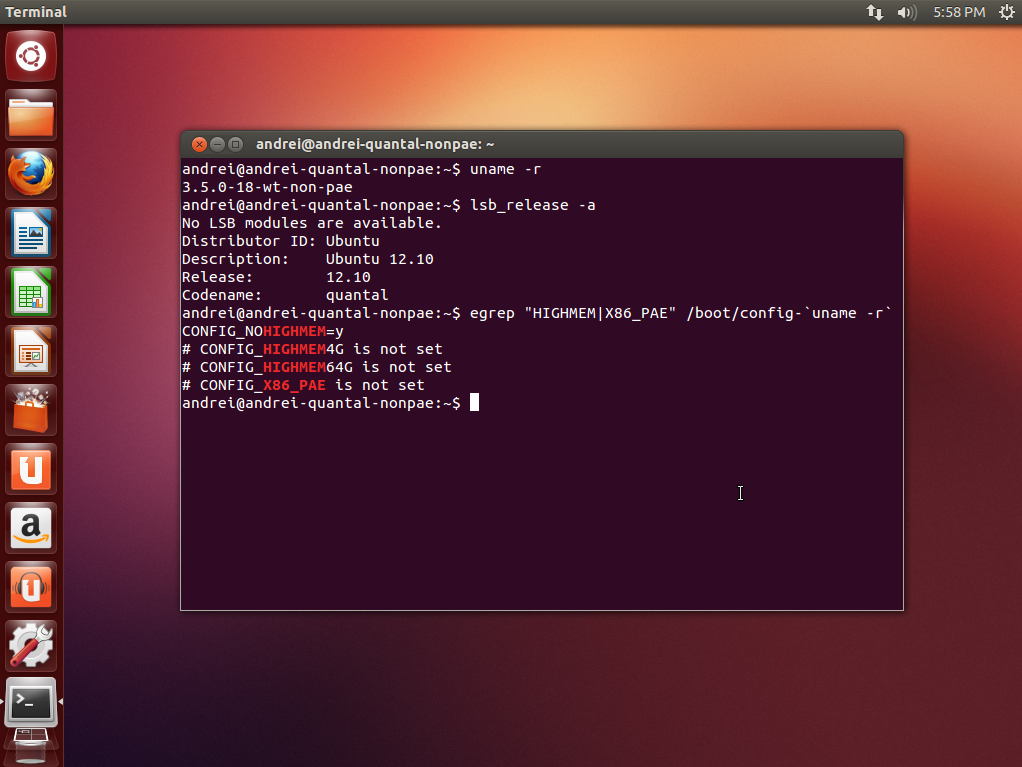 3- Windows 8 – Good for those who don't need speed but need a lot of Applications:
Windows 8 is the latest version of windows, and is good for those who need a lot of application compatibility. Because seeing the popularity of windows a lot of developers just released the windows version of their applications. Like Internet download manager is just available on windows, and there is no developed version available for mac as well as ubuntu and other linux distributions. Similarly, Adobe Photoshop is available on both windows and mac os x but isn't available on linux. Thus, is you think you are not geek and you don't want to play smart and give enough time while finding out the applications.
Windows 8 has also some issues like with time your machine will get slow due to some sort of registry errors. I had a hp before, which after 3 months usage of windows got slow, in performance, at that time you just need a hard format, and a new windows installation.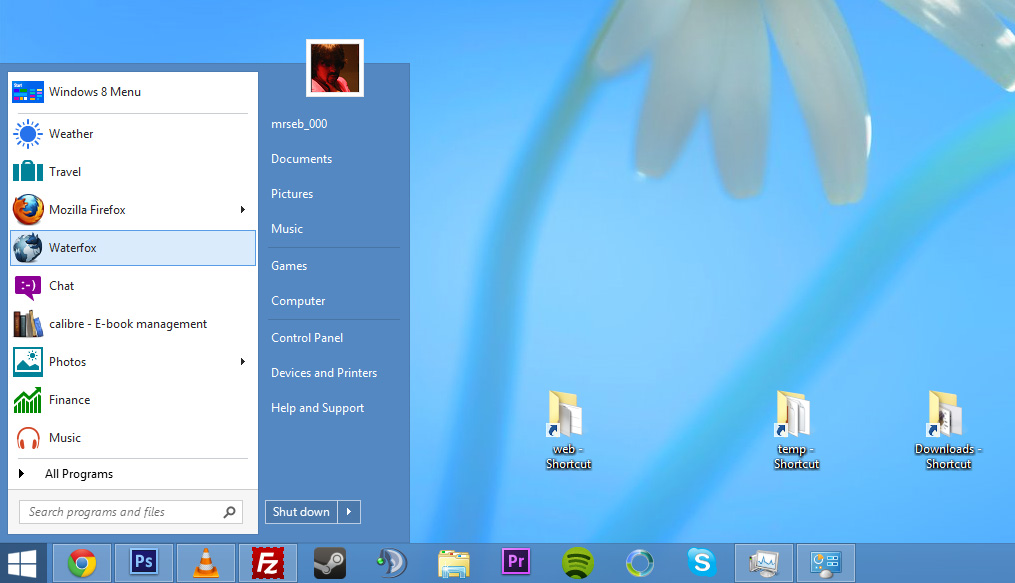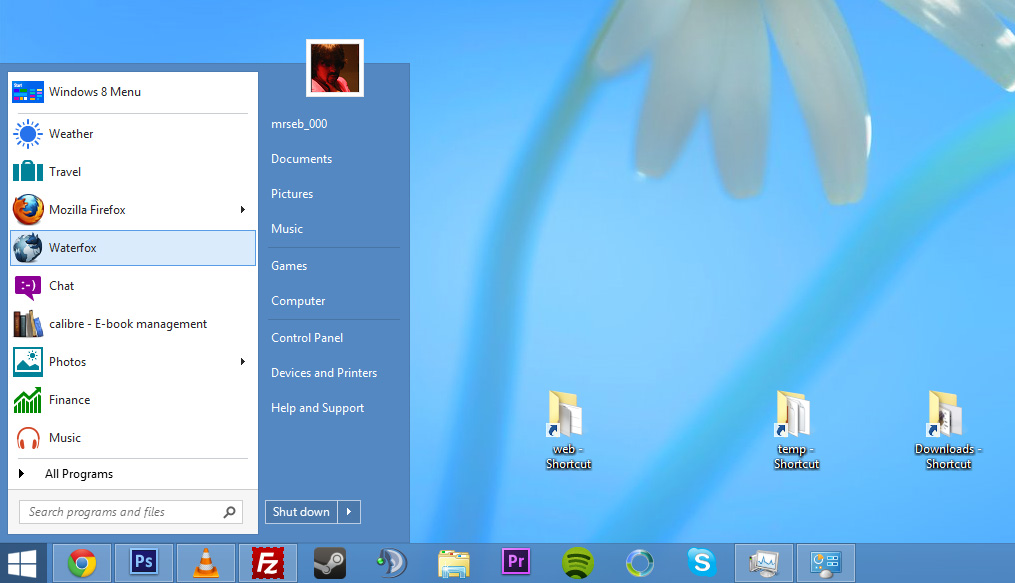 4- Windows 7 – Worth Mentioning For Older Machines:
If you got an old machine, which lags on windows 8 then probably windows 7 is a good choice for your PC. Windows 7 was the most stable release of Microsoft and gives every feature which windows 8 has present inside it. However, windows 8 is faster than windows 7 with other security improvements but as a whole windows 7 is also good specially when your pc has some driver issues with windows 8. Windows 7 has also some nice GUI and good shadows with eye catchy themes just as windows 8. A lot of old windows users just like windows 7 because of its start menu, though windows 8.1 has also now a cool start menu.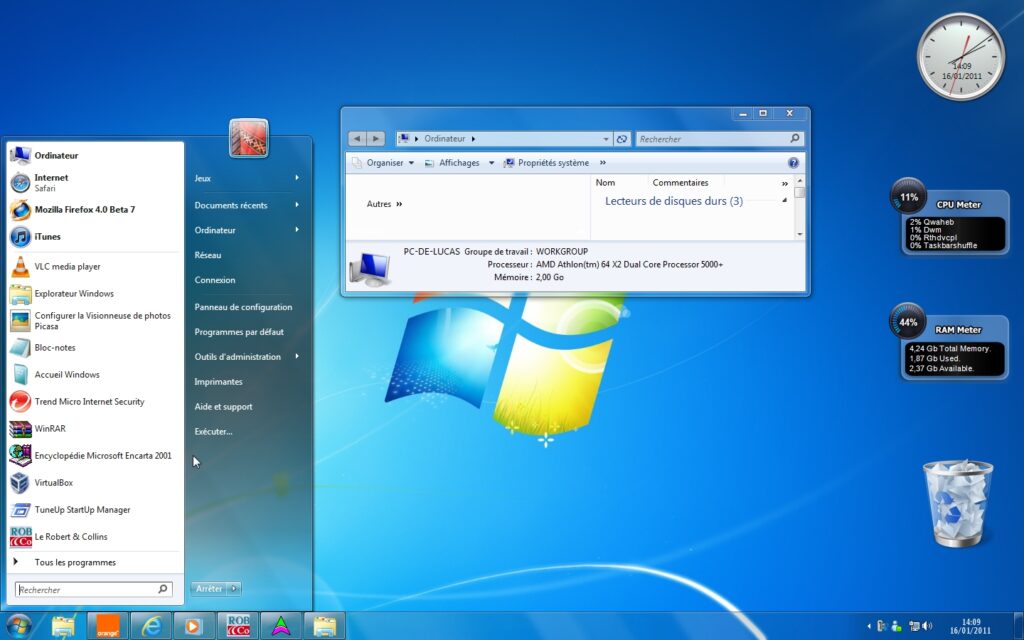 5- Backtrack Linux – A Linux Distribution for Pentesters:
If you want to track bugs and want to find vulnerabilities in different web applications and softwares then this version of linux is perfect for you, backtrack is a version of linux with all of the major tools for bug hunting and finding out potential backdoors in other systems. Though, it can be operated with command line but some softwares inside it also have a GUI.Almost all of the penetration testers use this distribution of linux because it comes pre-loaded with a lot of tools and softwares. Thus you don't need to prepare your own operating system to perform pen testing.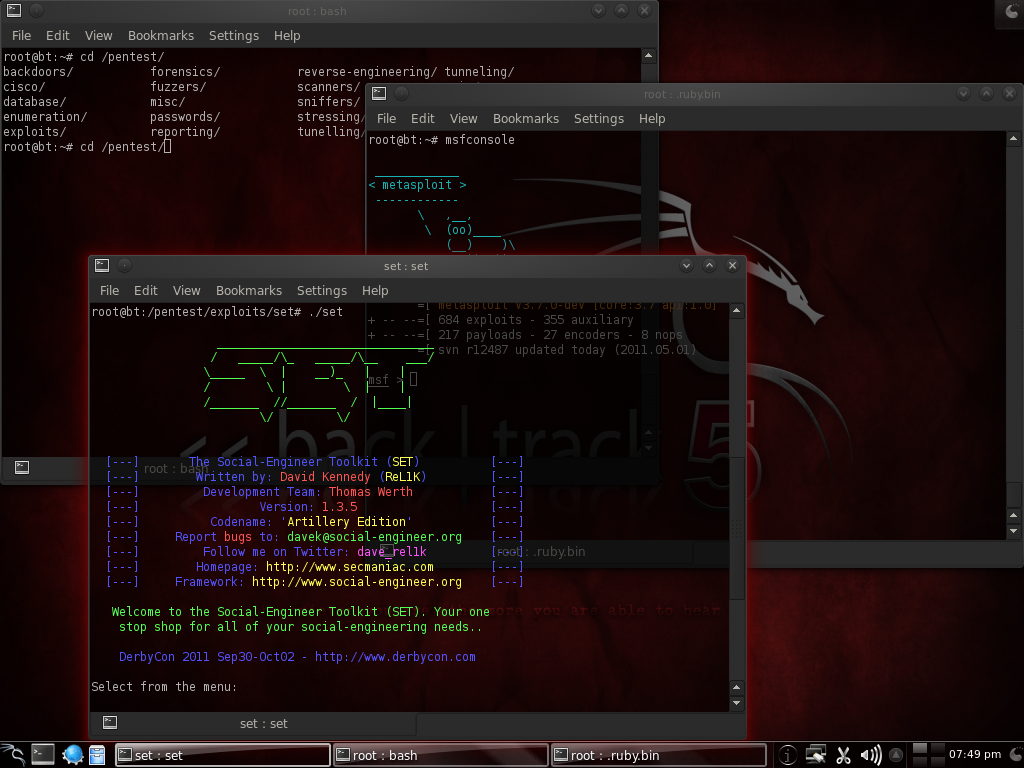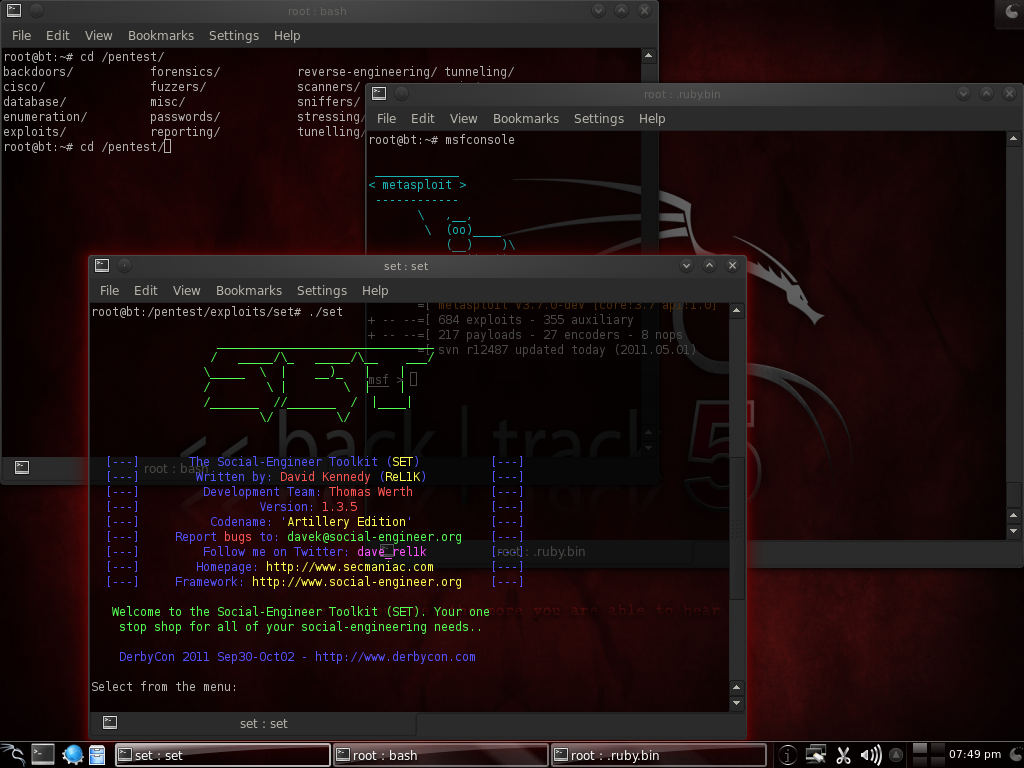 There are other operating systems and their versions available for the home use. But I think these are enough to choose between since you got the name and a little google will help you out to choose that which operating system is better to go with as your daily driver.