Web browsers are something which help us surf the internet. Either you want to take out some information or you want to view some images on the internet, web browsers are always here to lend you a hand in order to accomplish the task. Today web browsers are much more than just browsers, the web programming languages have given browsers much power that now they support media of many types, including videos and HD videos. There is always a debate over the topic "Which one is the Fastest Web Browser" and the right answer can only be provided with the help of experience. I being a web developer have used many popular web browsers. Being a web developer you need to know about the compatibility of the website with every possible browser which a visitor can use.
Browsers which are really Good (But one of these is the Fastest Web Browser):
Following are some of the browsers which I have used and came out to be quite good. But again experience shows which browser is fastest of all.
3- Safari – A good browser with Apple traditional Perfection: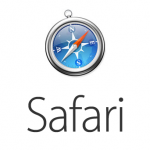 Safari is surely quite a good browser, it includes that traditional perfection of Apple. Surely, we can't term it as the faster web browser but its reliable. It has ability to work in separate incognito mode in every new tab opened, which I think is absent in any other browser at the moment. Safari has a unique interface and if you are bored of the traditional browsers then you must try this, however on the scale of perfection I can say that safari comes to the third on the list.
Safari surely is a great product from apple, but if you are a developer and you want to use the console tools and the developer tool in order to edit things on the go, then I think the upcoming browsers will serve you as a good choice. However, safari does offer a good browsing experience over MAC OSX.
2- Mozilla Firefox – Quite good web browser with support for many advance features of browsing: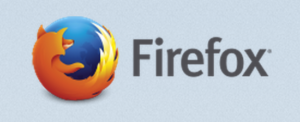 Firefox is certainly a good browser with lots of support for many advanced featured like HTML5 and CSS3, along with jQuery and Javascript advance support. It has a very big repository of the addons because developers code for the platform which is most widely used in the world, as a result, there is a lot of development for the Mozilla firefox. Firefox is much stable and never crashes, but if you have a slow PC then you will find it quite slow.
The browsing experience at the firefox is quite good but sometimes it feels a bit slow, seems like it loads all the resources first and then at once shows them all. There is another browser which is better than Firefox atleast my experience says that!
1- Google Chrome – This is Really the Fastest Web Browser Present Right Now!
Chrome, surely a new player in the market but it has built a good trust in its users. Chrome is certainly very very fast when it comes to browsing. When you start chrome it launches in no time when you start browsing it loads the page in no time, I am not sure about which browser uses the most memory but surely performance-wise chrome is quite good and with my experience, I can say chrome as the Fastest Web Browser present today and firefox as the runner up. When you use chrome you, yourself feel the difference because it offers seamless browsing with no error. Page how much heavy it is, loads in the easiest manner.