You must have felt a slight disadvantage of not having  a mass re-namer in either windows as well as mac osx. However there are certain utilities outside using which you can easily mass or bulk rename your files, can add to their name like prepend or append any word or phrase. This comes out to be handy when you are dealing with a lot of files and you actually want to leave your brand name with them or for other reasons you want to rename them in just a matter of seconds. You can always replace a specific word out of the file names with another word or can remove also using these utilities.
1- Mass/Bulk Rename your Files in Mac OSX:
In case of mac osx we got a utility named as "Name Changer" , you can get it installed in a matter of seconds, as you know mac got relatively easiest installation system of all the operating systems. Get Name Changer and Run it or else you can always paste the output of the setup to your applications folder in case of osx. Once you run the application "Name Changer", the interface will be like this: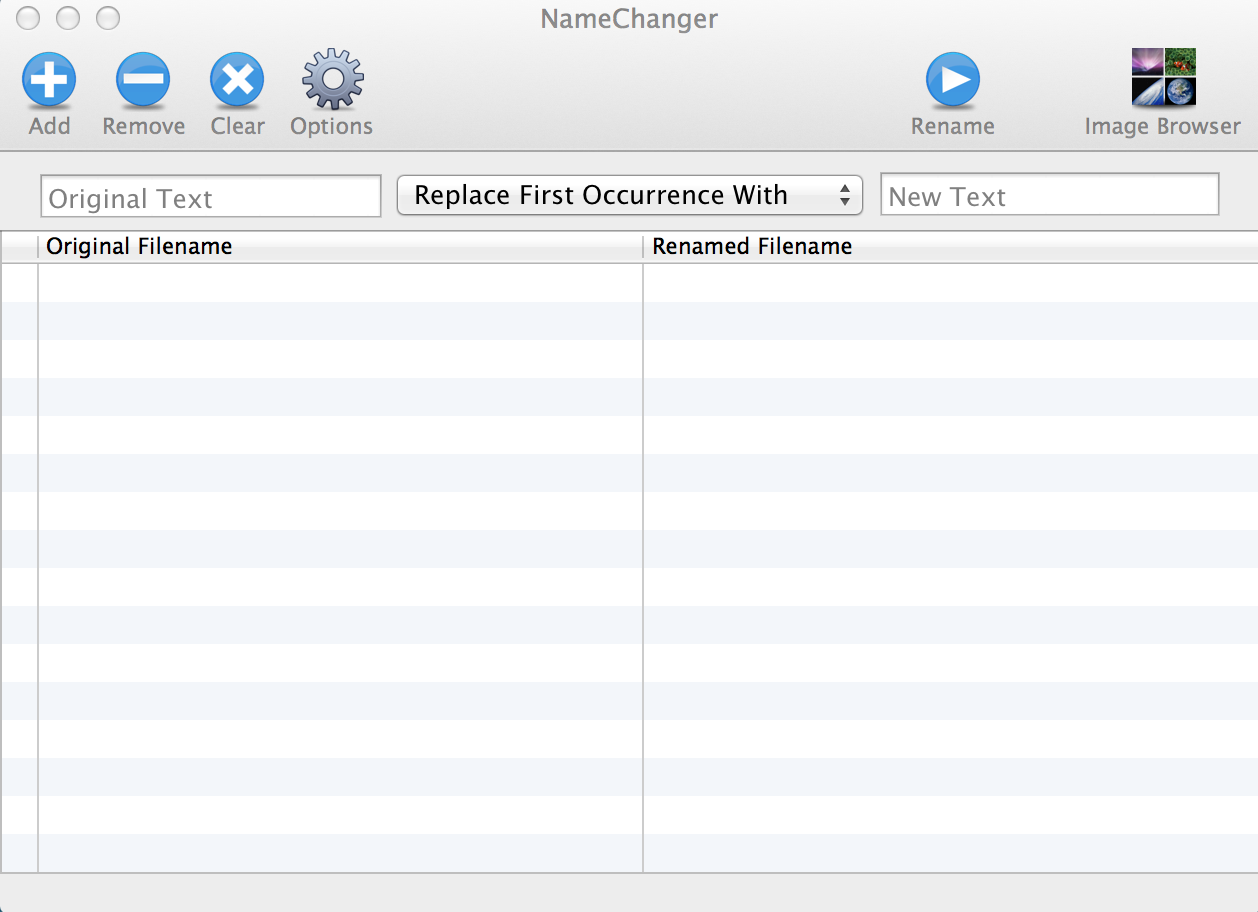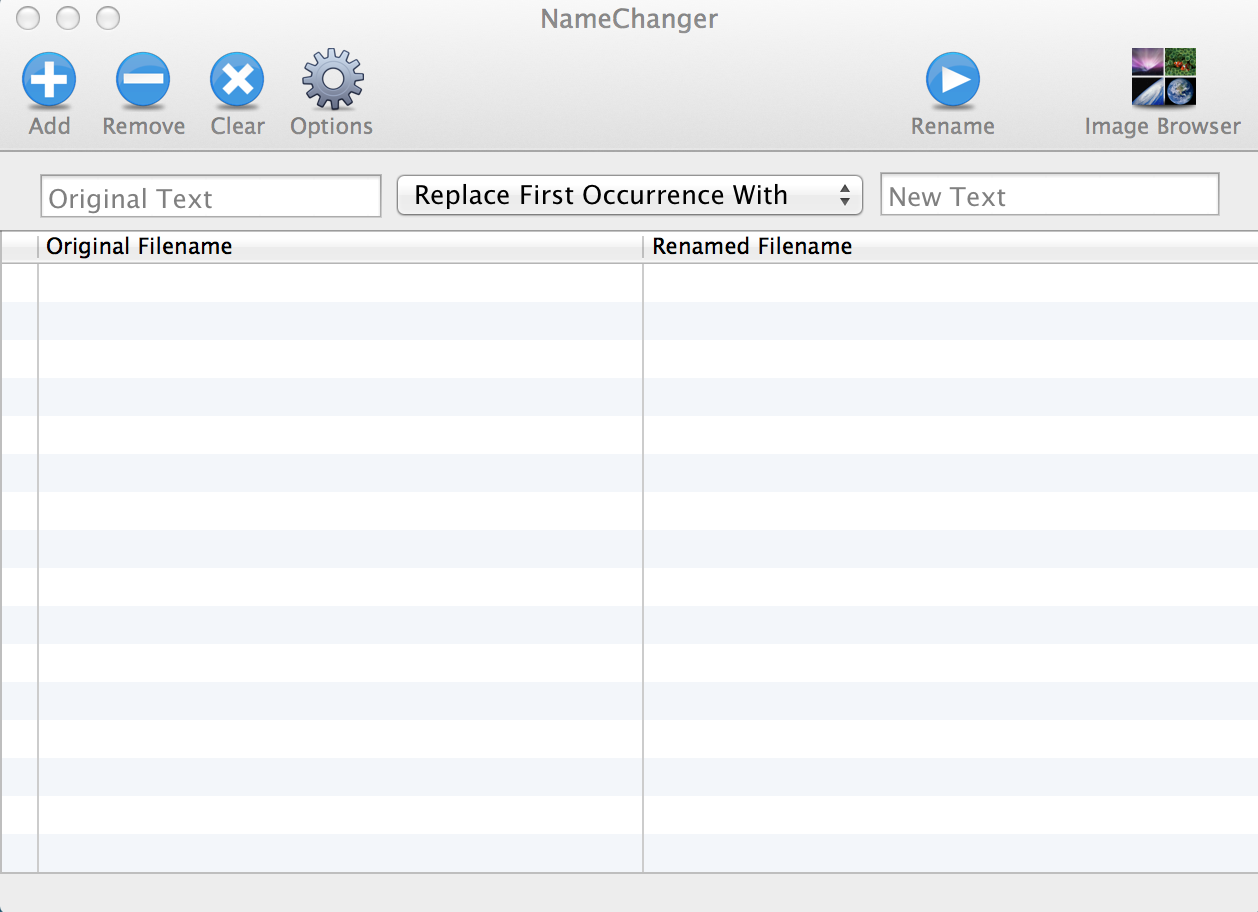 You can add your files from the Add section where there is a plus sign in the window.
Command select your all files which you want to add. After that you just need to select the appropriate operation which you want to do with the name of those files. Those files can be of any extension like image bulks or else application bulks.
You can drop down rename options like this below: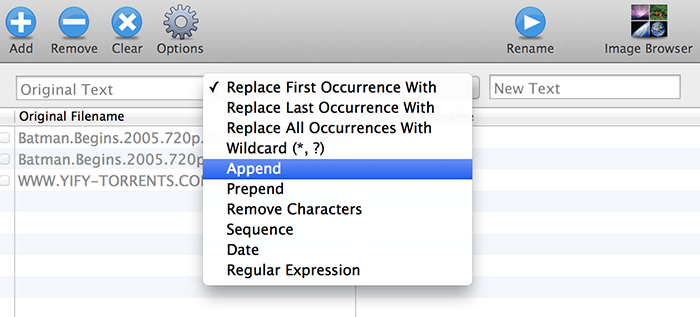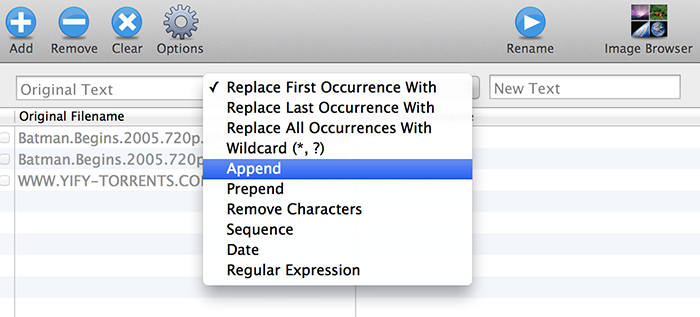 The options like Append and Prepend don't rename but instead add your desired phrase to the end or beginning of all the files selected.
2- Mass/Bulk Rename Your Files in Windows:
"Bulk Rename Utility" does a good job while renaming a lot of files in windows. You can rename thousands of file at once in windows using this cool utility. You can also get a windows version of "Name Changer" but I thought to add another application to your index also, that's why mentioning "Bulk Rename Utility". The interface is quite easy to be used, you just need to go to the directory within bulk rename utility , select all the files on which you need to rename operation. There are specific areas in the interface of Bulk rename utility for specific operations. Just don't forget to select the files first on which you want to perform any rename operation.