Due to the pandemic, employers are conducting meetings on Zoom. It's an amazing platform which virtually allows people to meet and talk. Work environment has shifted from the office to the home. Therefore, some meeting attendees find it extremely hard to mould their home environment into a professional one. It's not always a good idea to attend meeting, brief employees or make your next sale's pitch with your bedroom in the background. As a result, we suggest you to use Zoom virtual background. It's an amazing feature available on your Zoom app in your Android smartphone.
What exactly is Zoom Virtual Background?
Those who don't know what we're talking about, Zoom virtual background allows you to change your video frame background. You can change the appearance of that wall in your background to some other texture or colour. For example, you can change your home environment to a professional office environment, and the meeting participants will never get to see your bedroom.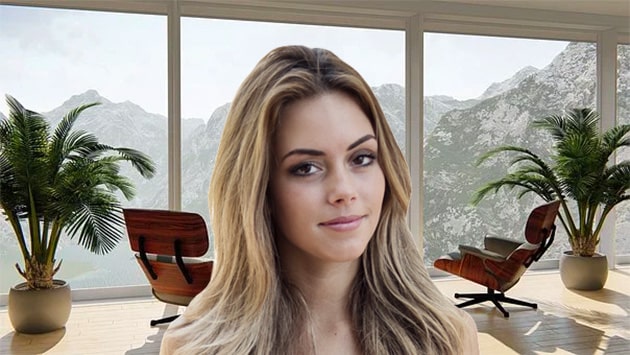 A virtual background on Zoom looks like the image shown above, the background isn't real, instead, it's a virtually created scene.
How to change Zoom background to Virtual on Android:
This particular feature works with Zoom version 5.3 or later. If you can't find it in your Zoom app then you are using an old version. Make sure to install the latest version from Google Play Store. Let's learn how to use this virtual background feature:
If you want to professionally use the virtual background then make sure your room is well lit, because darkness will cause Zoom to not detect your face correctly. Furthermore, if you can use a green cloth or green screen behind yourself, then it will be great.
Launch Zoom on your Android device and join a meeting.
After joining the meeting, turn off your video camera so that the meeting participants don't see you already. Tap More in the bottom-right corner, and tap Virtual Background.
Select one of the available virtual backgrounds and choose the one which suits your meeting purpose.
In case, you can't choose any then make sure to tap the Plus icon and choose an image of your choice from your phone's gallery.

After this, you'll notice that you have successfully changed your background to an imaginary one. Turn on your video and the updated background is now visible to the meeting participants.
Conclusion:
If you want to change your Zoom meeting background on Android then it's pretty easy. A meeting participant can do this in three steps. Furthermore, good light in the room is helpful as it will allow you to blend well in the new background and environment. As an additional tip, turn on those extra lights in your room and hang a green cloth in your background. Start your zoom meeting and follow the process of changing your background. You'll notice excellent results.