Augmented Reality is a huge part of the Indoor Google Maps. How many times in malls, buildings and huge structures you asked directions? I'm sure, a countless number of times is your answer. Google Indoor Maps with AR solve this issue. The company is rolling out this revolutionary update in a selected number of US cities.
What Indoor Maps with AR feel like?
Google has worked out a solution which is named Live View AI Technology. This feature/solution is advanced enough to calculate the altitude and placement of the objects. In simple language, Live View understands the position of doors, windows, stairs and other objects. It can also differentiate between rooms and floor.
Google has launched this feature in a few shopping malls of Chicago, Long Island, Newark, San Francisco, San Jose and Seattle. At moment, the company hasn't provided a final date for country-wide release.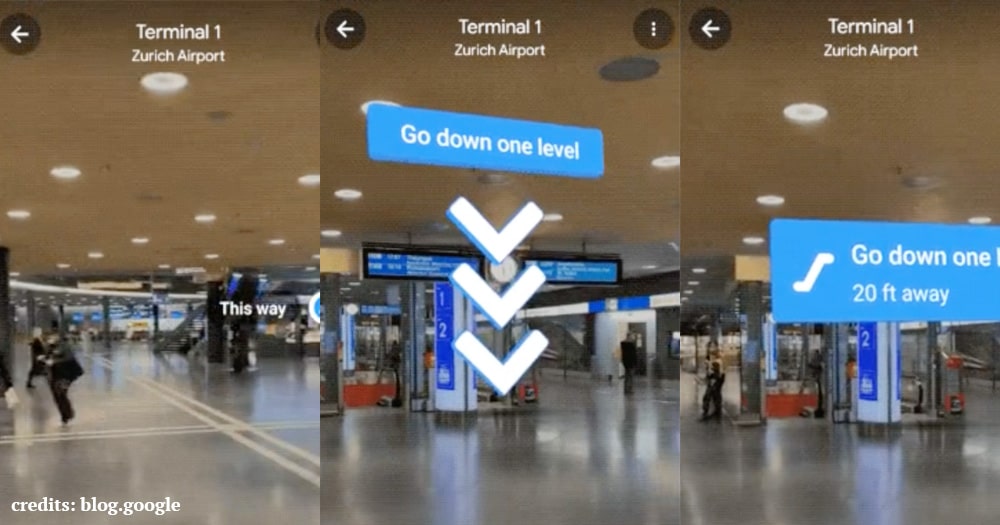 How to use Indoor Maps AR feature in supported locations?
If luckily you find yourself in one of the locations where Google Indoor Maps AR feature is supported, then you can use it through the following method:
Open Google Maps on your Android. In case you don't have it, download it from the Play Store.
Insert your destination the way you have entered it for many years.
Tap the Live View icon appearing in the details of your destination.
Hold up your phone, and you'll notice AR guidance, showing you big arrows and labels.
The moment you'll hold down your phone, you'll pause AR mode and the normal maps will appear. Hold up your phone again, at the eye-sight level and you've resumed AR indoor maps.
After the activation of the AR feature, you'll notice the directions tagged with useful information. The surprising part is floor level identification. Indoor maps will literally calculate the floor number you are on, and will guide you to go up and down through stairs, as per the destination given. It'll also identify airport terminals and will show you the path to the correct one.
Conclusion:
Google is working on a number of other features which involve the usage of Artificial Intelligence. Augmented reality in maps uses AI to scan billion of Street View images, the experience is enhanced by local calculations of the environment, for example, object position inside a building. The result is seamless navigation inside a building, airport or mall. However, poor lightening can seriously affect AR feature. Google says the user must use common sense while using Live View.