A good custom domain shows seriousness of a webmaster. In case you are using Google's free blog service, then chances are you are stuck with a blogspot domain. This guide shows you how to use a top-level custom .com domain name for blogger.
Purchase a .com domain from GoDaddy
You can use any domain provider to find a domain of your choice. Make sure that any domain name which you choose has social media names available. I'm assuming that you are already running a social media page, therefore you don't need to look into it. You can use a credit card or PayPal account in order to finalise your purchase.
Google also provides domain service. Right from your blogspot dashboard you can easily buy a custom top-level domain.
Attach .com domain with your Blogspot blog
The next thing is attaching your custom domain to your Blogspot blog. Login in to your blogger account and head towards Settings > Publishing > Setup 3rd Party URL for your blog. Add your custom domain and press save.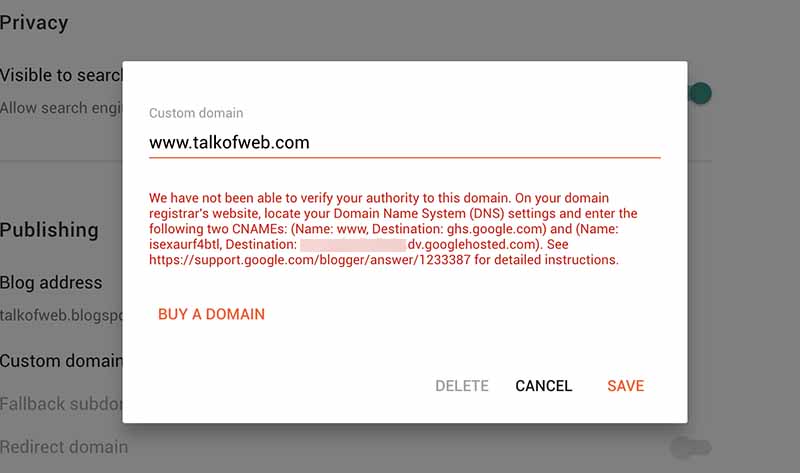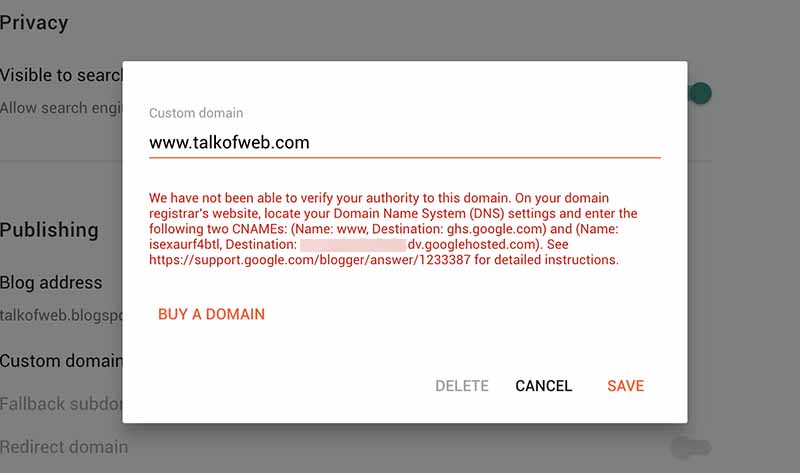 You'll notice an error. Note down the two CNAME records which you will need to add in your domain records.
Login into your Godaddy account, or any other domain provider account from which you bough your custom domain. Find your domain and look for DNS Zone File or DNS Record. The idea is to edit the DNS configuration of your domain.
Add two CNAME records, as you were given when you attempted to add custom domain in Blogspot. Finish and save your DNS Zone File.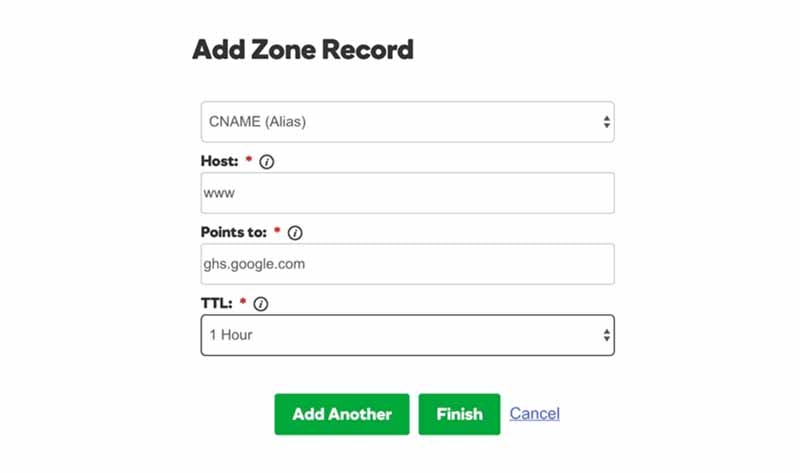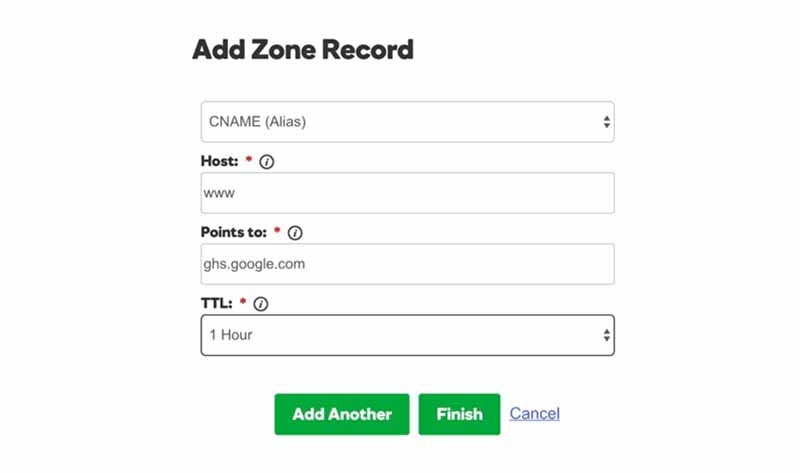 In case you see an error when a user visits your blog without adding www in the url, just add Google's IP in your domain A Records. Just like CNAME, add four A Record with following IPs: 216.239.32.21, 216.239.34.21, 216.239.36.21 and 216.239.38.21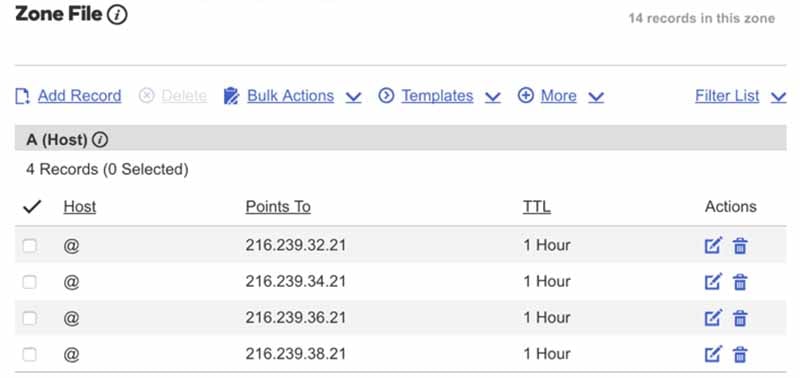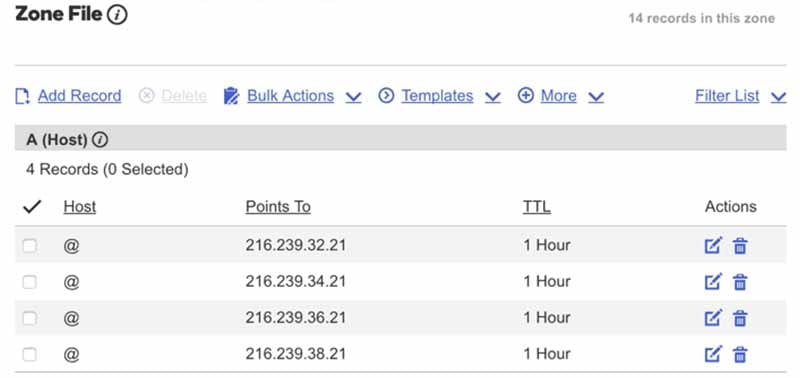 Save your DNS Zone File.
Again add your custom domain through blogger dashboard, this time it will get added without any trouble. Further, you can tick the option to redirect custom-domain.com users to www.custom-domain.com.
Conclusion:
Buying a custom domain for blogspot shows how serious you are in your business. It shows professionalism and also helps people remember a unique name for your blog. The process of attaching a custom domain with blogger takes merely 10-15 minutes and it's worth the hassle.