Getting tired of trying to find your lost android phone which just got misplaced. It happens to most of us and ultimately we try to ring our phone via another mobile phone, sometimes it can be at silent mode too making it more difficult to find the device. Don't worry not Google knows the needs of it's customers and is thus going to introduce a new official "Android Device Manager" which is going to act as a android device locator. Wherever you have lost your smartphone now it will get more easy to locate it with the help of this official google's android device manager. Thus, in some time the google products consumers will be able to keep a track of their android smartphone. Whether it's stolen or else it's lost now you can trace it easily. (I am not that sure about stolen since the thief can be more smarter than you to turn of the connectivity medium)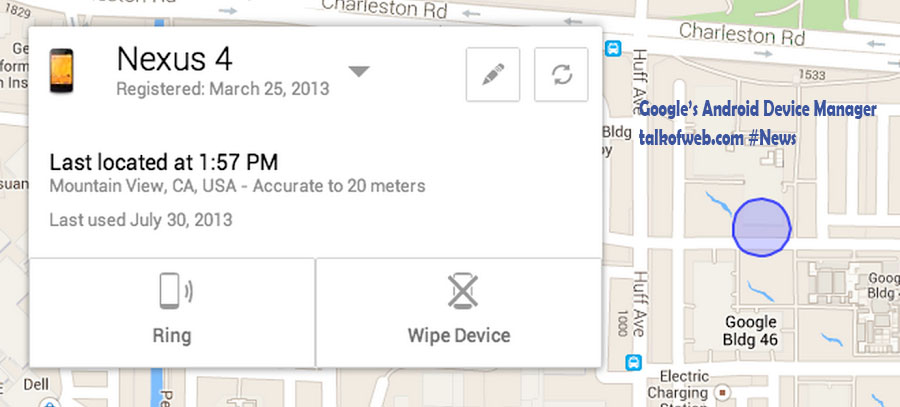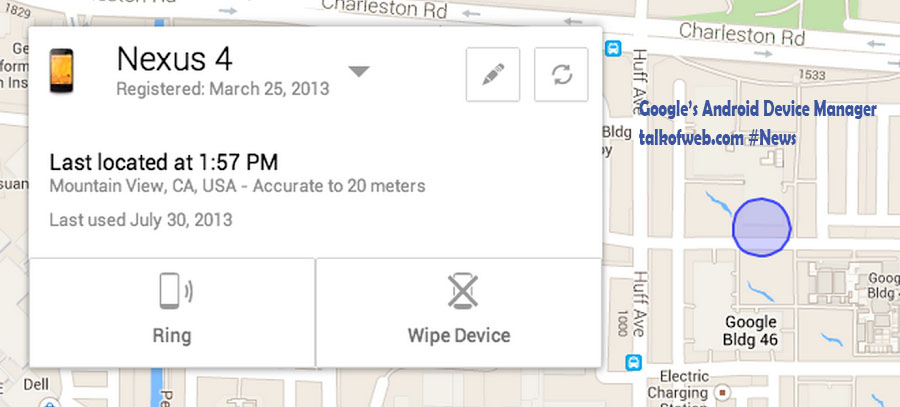 Locating your smartphone with the help of ringing feature of Android Device Manager:
Whether your smartphone is at buzz more or else it's been muted up, there is nothing to worry. You lost it and now you can ring your smartphone at the maximum volume to let you know that where is it actually. Thus, helping you to find it out quickly. This can be done easily with android device manager.
Erase your data from smartphone before it goes to wrong hands:
Your phone is in the wrong hands and you just care about your data then you can easily remove all of you personal data in smartphone with the help of this android device manager on the go. Nothing to be worried now that your pictures may get leaked since you can erase theme easily. For reference see that attached image.
Which devices are going to support Android Device Manager to locate android smartphone:
Google official blog states that devices running on android 4.2.2 or above will be able to get this feature. Google states that there will also be an android application to let you manage your other android smartphones.