It happens with most of us that whenever we are at the middle of something really important during our internet session then at that time we face something really irritating like "Mozilla Firefox/Chrome has stopped responding" or in simple words out browser crashes. We can easily not let this Browser not responding thing happen by following some common sense tweaks done with our browsers. Their is a major common mistake which many internet users perform with their browsers and with their machines which leads to the "Browser not Responding" finally. It mostly happens with Google Chrome or Firefox.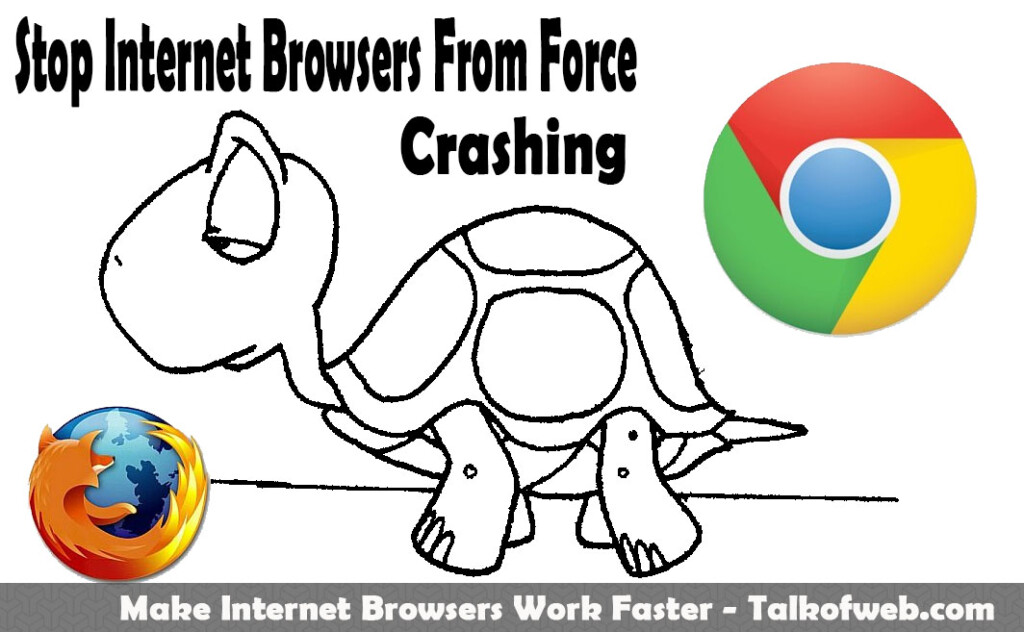 What makes our browser crash with Browser not responding message:
Most of the internet users are used to make their browser look beautiful and for the same purpose they install some very good looking themes or skins for their chrome or Firefox from the browser specific store.  Trust me when you are very short of ram like 1GB then you shouldn't focus on eye catchy look rather you should get the maximum performance out of your browser. Don't use any kind of skins with your browsers.
Many users enable many plugins and extensions to enhance the so called functionality of the browser but they don't know that many plugins get some background usage of your computer when the browser is running so it also eats up lots of ram and finally makes your browser to not respond or to crash. Thus, Keep your plugins and extensions list as minimal as possible.
Most of users get many browser bars which they even don't know that how they installed such bars like those Google search bars, babylon bars etc. But they bars has nothing to do with browser functionality instead these bars make your browser slow and eat up a lot of ram.
Opening up too many tabs at a time will also eat up a lot of memory and will make your browser work at slow.
How to make your browser perform faster than before and also stop chrome/firefox from crashing again and again:
The above described things were the cause which make your browsers work at slow but the inverse of some problems will help you to make your internet browsers work at the best and with amazing speeds. Follow this guideline to make your browser work faster with less crashes:
Don't install to many plugins and extensions, disable those plugins which you don't use and only enable them if you need them.
How to disable Plugins and extensions in Firefox and Chrome:
Firefox: Just go to Firefox (Orange Top left icon) > Addons
Chrome: Just go to Menu>Tools>Extensions
Here you can easily disable and enable extensions and plugins which you don't use. After you find extensions you can easily find plugins too just make use of some brain.
Rest Steps to Make your Chrome/Mozilla Firefox Browser Faster:
Disable any themes used with the browser which if left enabled will eat up your ram and will surely make your browser crash.
Don't use any third party tool bars in your browser as they won't help you in any case instead will make your PC work much slower than before.
If you want to make your Computer Work Faster then don't forget to read: Tips to make your computer Perform more faster