A lot of smartphones and other video devices actually support mp4 video format. When I was new to such things I wasn't sure how to convert a normal video extracted from a cd into an mp4 video which may be played in mobile. There are also some specific mp4 video bitrates which are supported by the device on which video is to be played. This guide will help you to understand every technical detail in order to convert a normal video into mp4 format.
We are going to use some free available softwares in order to convert videos into mp4 format. Some softwares even have option to adjust light and color effect in videos. After reading this guide you will be an expert in video conversion. You must download any of the following listed video converter software.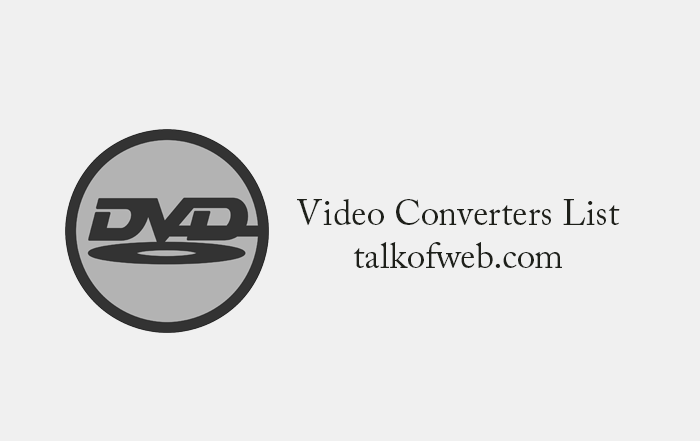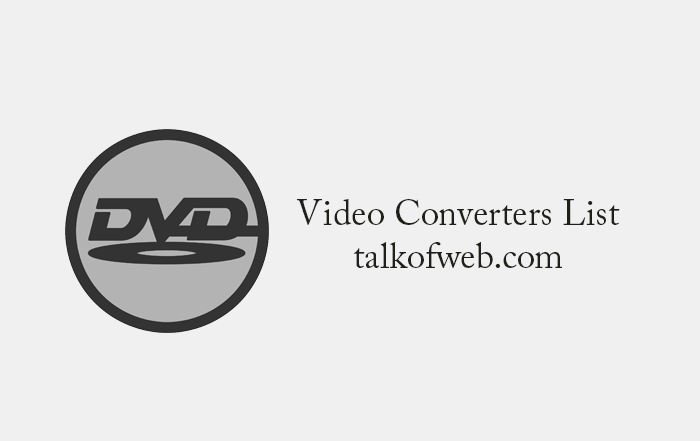 Convert your normal videos into MP4 Format with these Video Converters:
Following are some good freeware or trial version video converters which can help you in converting your favourite videos:
Any Video Converter – A top quality video converter with flawless mp4 output:
Any video converter is a top choice if you want to convert your videos to the mp4 format. It also supports other format conversions, like video conversion for uploading it to the youtube, uploading to blackberry and other smartphones. You can easily adjust the bitrates, video quality and sound quality. In full version (Any Video Converter Pro) you can also crop video, can adjust contrast and brightness. I think this package is enough for basic video editing and ultimate conversion.
The interface is simple, from the right options menu, you can select the format, bitrate of video and audio (Keep bitrate low like 312kb if you want to play videos on mobile) and also screen resolution of video. I suggest you playing around with options and soon you will find the right setting.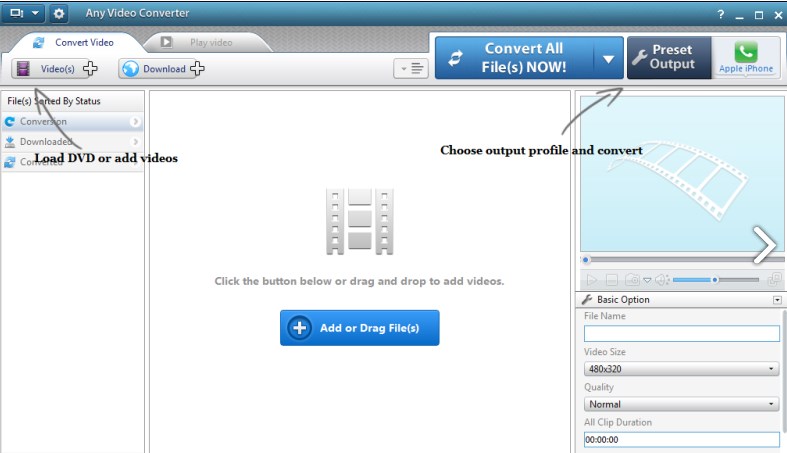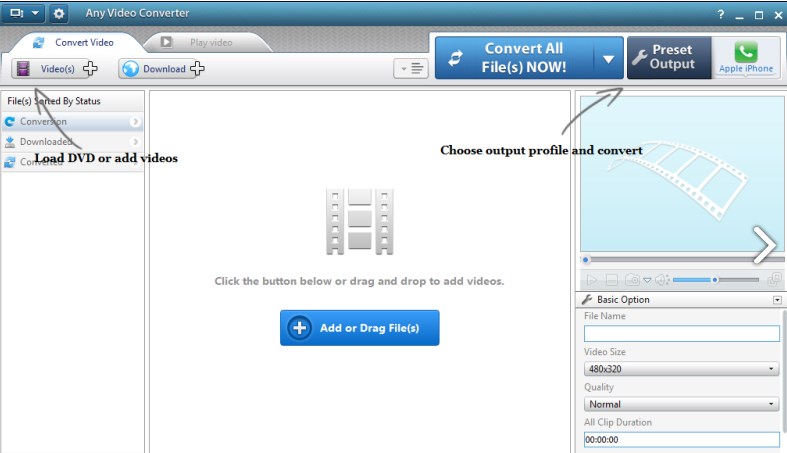 Format Factory – A good video converter with an easy interface:
You can convert any format of video to PSP , iPhone and mp4 video using format factory. It has also option to batch convert the videos from a DVD disc or a drive. The conversion options and selections are quite easy to find within the interface of format factory. It has a very simple GUI and you will get familiar to it soon as you'll play around with it. The best thing is that it's freeware and you don't need to purchase this video converter.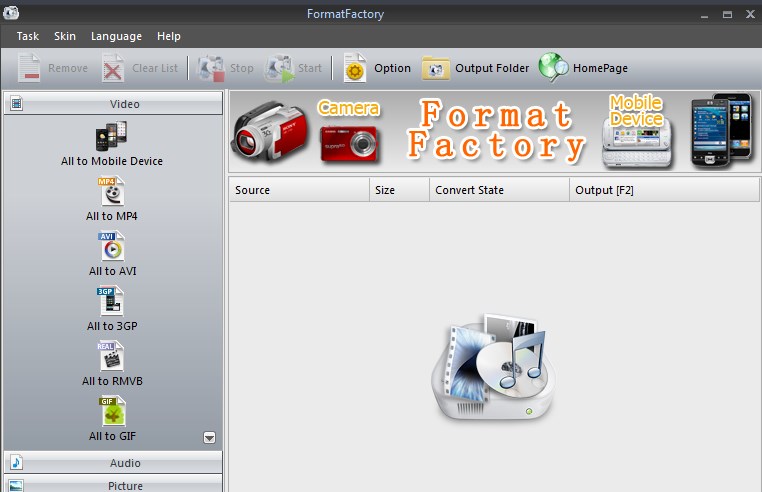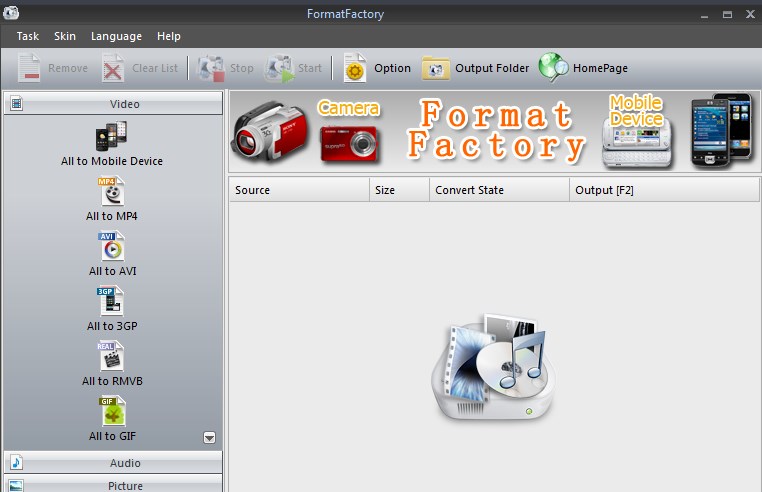 Super Video Converter – Lots of output options with more control over video:
Super video converter is actually quite simple to use but it has a large number of video conversion options, like first you can convert to mp4 and other than that 3gp, avi, flash , swf and gif. The conversion goes quite smoothly if you have a good speed free of malware computer. It can also take out audio from the video, to help those who actually want to hear the audio. I have used both any video converter and super video converter and both seem to do the job for which they are developed. You can also select the required bit rate, screen size , audio and video quality in super video converter.
Download Super Video Converter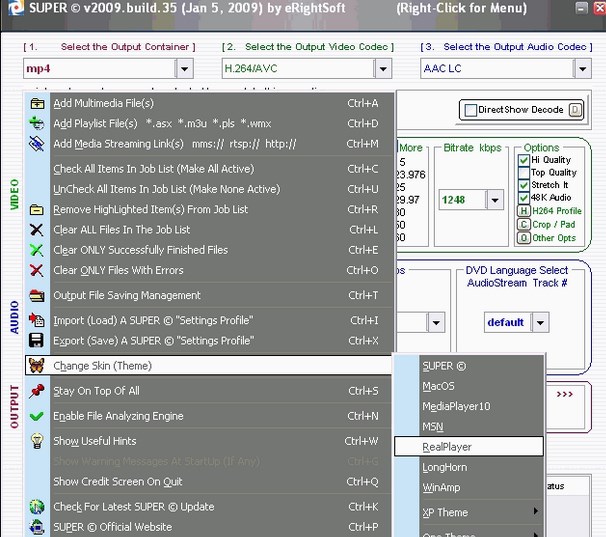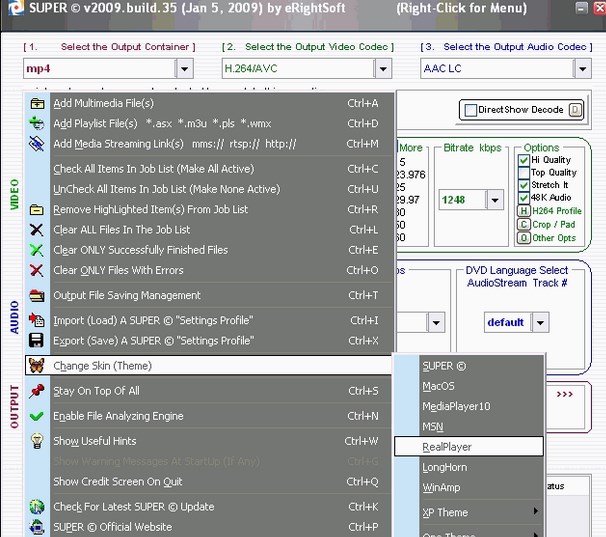 Quick Media Convert:
Like other video converters this also has all the required format support. You can convert audio as well as video files. The different thing is two different types of modes which it offers to its users. One mode is "The Easy Mode" , it offers you minimal of the video conversion options, just select the output format and you are ready to convert. However in the advanced mode you can edit a lot of things of your input video. Quick Media convert is also a freeware to convert your videos into any format desirable.
Download Quick Media Converter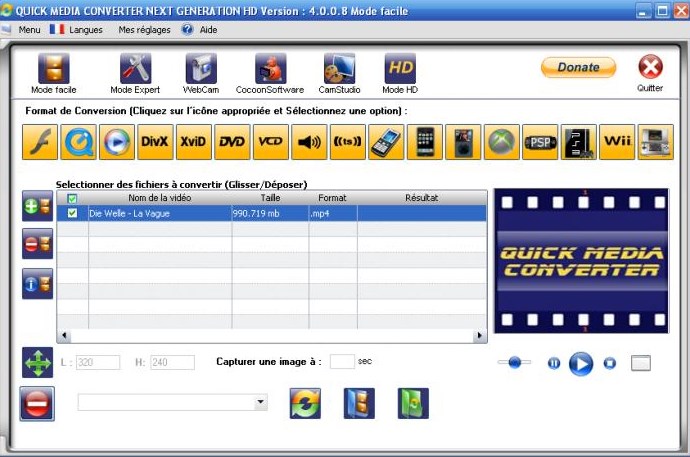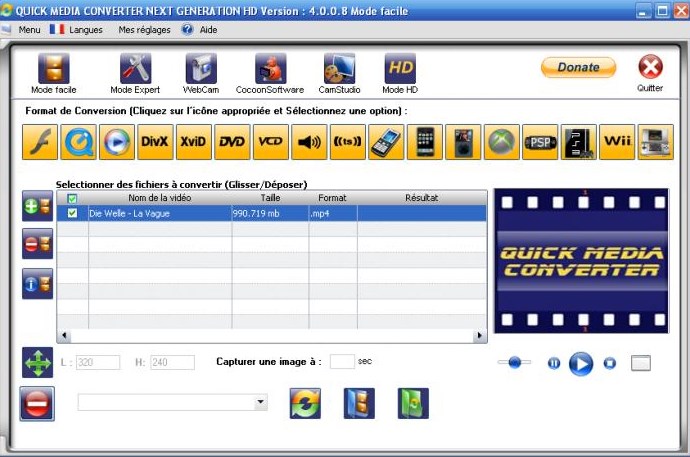 All the above video converters are quite easy to be used and the most good plus point is that all of them are freeware and y9ou don't need to buy a license to use them. Just download and give these video converters a try and let me know in comments if you know another good video converter.