Can you connect iPhone with multiple speakers? Yes, not only you can connect your iPhone with multiple speakers for an multi-audio output but also you can connect it with multiple headphones. This will allow you to share iPhone audio on multiple bluetooth powered speakers, earpods or headphones.
Using iOS13 built-in bluetooth audio sharing feature
iOS13 introduced a bluetooth supported multiple audio sharing feature which allows you to connect with two or more than two devices at same time. If you want to share Music with multiple speakers, then follow this procedure:
Make sure the bluetooth speakers/headphones are in discoverable/connection mode.
Go to iPhone's Settings > Bluetooth and tap Allow New Connections. In Other devices select one speaker and allow it to connect. After a successful connection, add another speaker through other devices. Both devices will now be connected simultaneously.
Since, two speaker/headphone bluetooth devices are connected with your iPhone, therefore, you need to stream your music to these two devices. Follow this procedure in case of Music app:
Swipe down from the top-right corner of your iPhone to open Control Centre. Tap Sharing icon in the currently playing widget and notice the two bluetooth audio devices in the panel.
Select one speaker first and later select second speaker. This will ensure media playing at same time on both speakers.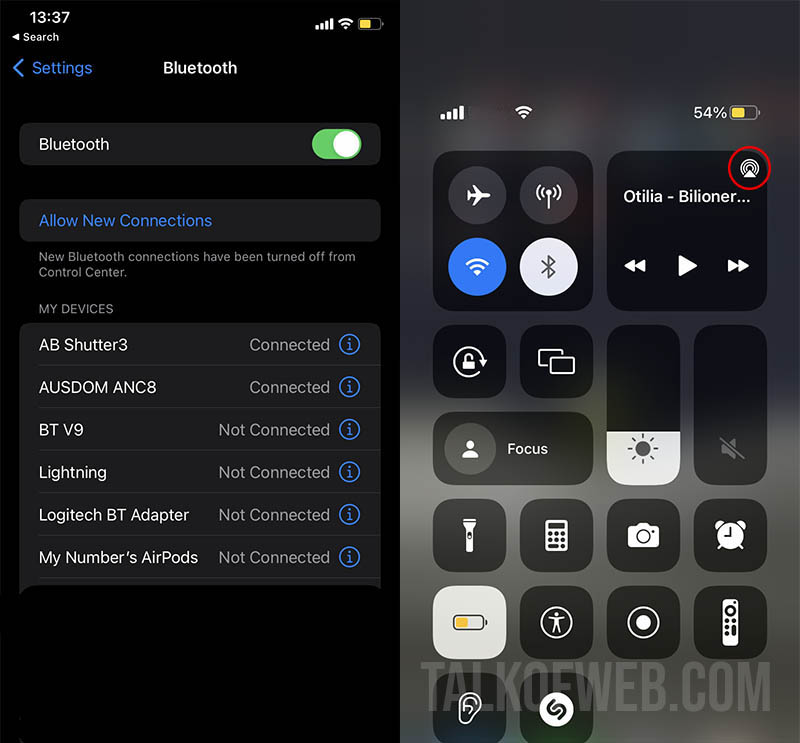 It's worth noting that the sharing can happen only if the devices are listed in one category i-e either speakers or headphones. When tested on beats headphones and apple earpods this feature works as both are listed in headphones section.
Using audio splitter for older iPhones not running iOS13
What can I do if my bluetooth speakers aren't supported by audio sharing feature on iPhone? Incase your iPhone doesn't support bluetooth audio sharing, then you have to use a gadget. It's cheap and simple as it plugs into the audio jack of your iPhone and gives two 3.5mm jack outputs.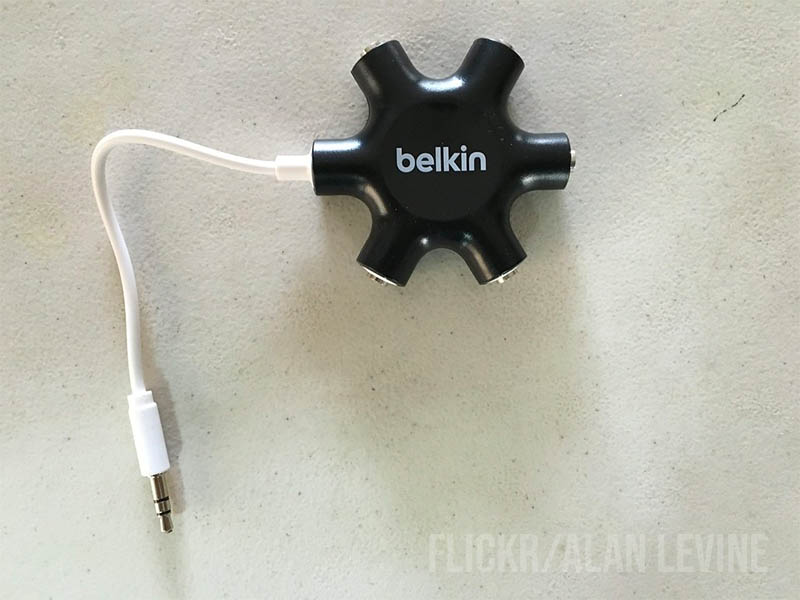 This solution is universal and works like a charm on older iPhones with a 3.5mm audio jack. How can I use audio splitter if my iPhone has no 3.5mm audio jack? You can find an audio splitter with a lightening port input and multiple audio outputs, for your iPhone. Such audio splitters are easily available which will suit your needs.
Conclusion:
iPhone iOS13 and latest versions of iOS, allow you to share audio on multiple bluetooth speakers as well as headphones. The catch is that the two devices should be listed under same category in audio sharing menu of the control centre. Otherwise, you can always use a hardware solution, like an audio splitter cable for your iPhone. It works on all iPhone lineups from old to latest ones. There are brand specific solutions available like Bose Connect etc. which allows multiple speaker connections within themselves. Those solutions don't involve your iPhone's bluetooth.