How many times have you encountered discomfort while reading an eBook through a PDF? Sitting in a dark environment you might have thought about some utility which might change PDF color in macOS. Definitely, white color is pretty annoying when it comes to eyes and prolonged reading. Staring at those black lines with a white background can cause stress on your eyes.
I was reading a PDF and after an hour of reading, I decided to switch the display profile for sake of easing my eyes. The ingenious solution which came to my mind was Inverting Screen Colors in the Accessibility.
In order to activate the dark mode through invert colors in macOS, hop onto that Apple Icon in the top left corner of your screen. Open System Preferences>Accessibility>Display and just click Invert Colors.
The option is going to change the colors of your entire macOS; as a result you are going to get a darker experience. How about changing the color of a PDF only?
Change PDF Colors through
Negative
Fortunately, someone has pre-written an application which is free ofcourse. All it does is, that it offers three modes of reading. One is normal mode, other is a dark mode, the last one is the coolest and my personal favourite; Negative with Sepia.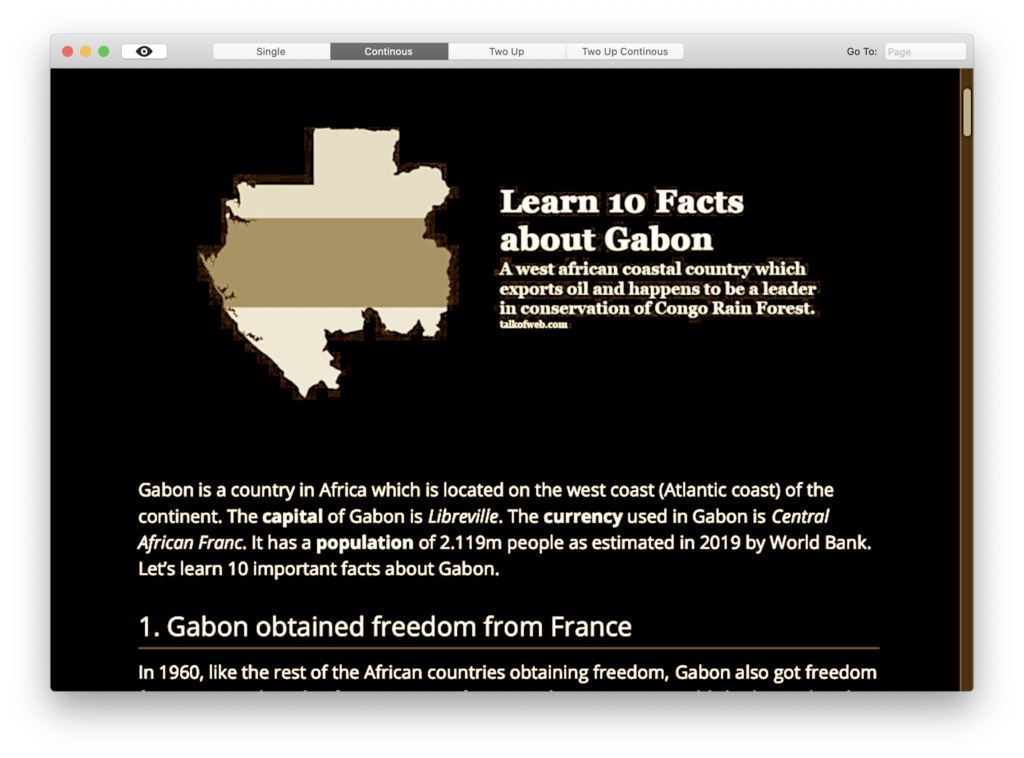 After installing the software from Appstore, you would see an eye icon in the top left corner. Keep hitting that eye button and you will go through all the modes which this amazing yet small software offers for changing the pdf colors.
The inverted mode with sepia is the best one which this software offers. No body wants a dark background with ultra white font in a PDF document; this software through sepia filter solves the problem of an ultra white font.