A good file manager application is a must for any android smartphone. It allows the user to explore and find important files. Further, it also helps in arranging data in a useful manner. A good file explorer application contains options like delete, copy, paste and move files. It also allows you to create folders and give tags to your data. Therefore, it reduces clutter. Let's review some of the best file explorer applications for android. I'm going to try top-rated File Explorer present in Google's play store.
1. Files by Google: Clean up space on your phone
Must say, this is one of the best file explorer app on the playstore. It allows you to clean up unused files about which you might have forgotten. The user interface is bug-free, the home screen shows the total storage available on the smartphone. Furthermore, it allows you to clean junk files and other unused media.
There is a file-sharing module which allows you to send and receive files. All you need to do is to go to the share tab and enter a nickname of yours. A friend running the same application on his smartphone can either send you anything or receive from you.
Browse feature allows local file management on your smartphone, you can copy, paste and delete any file you may want.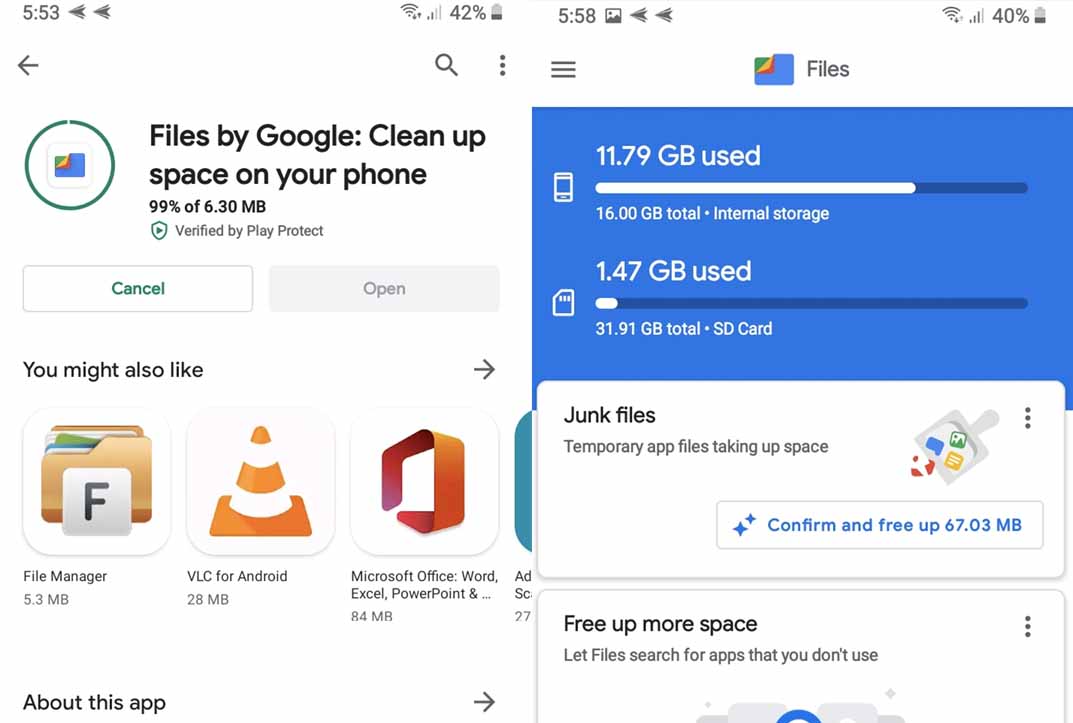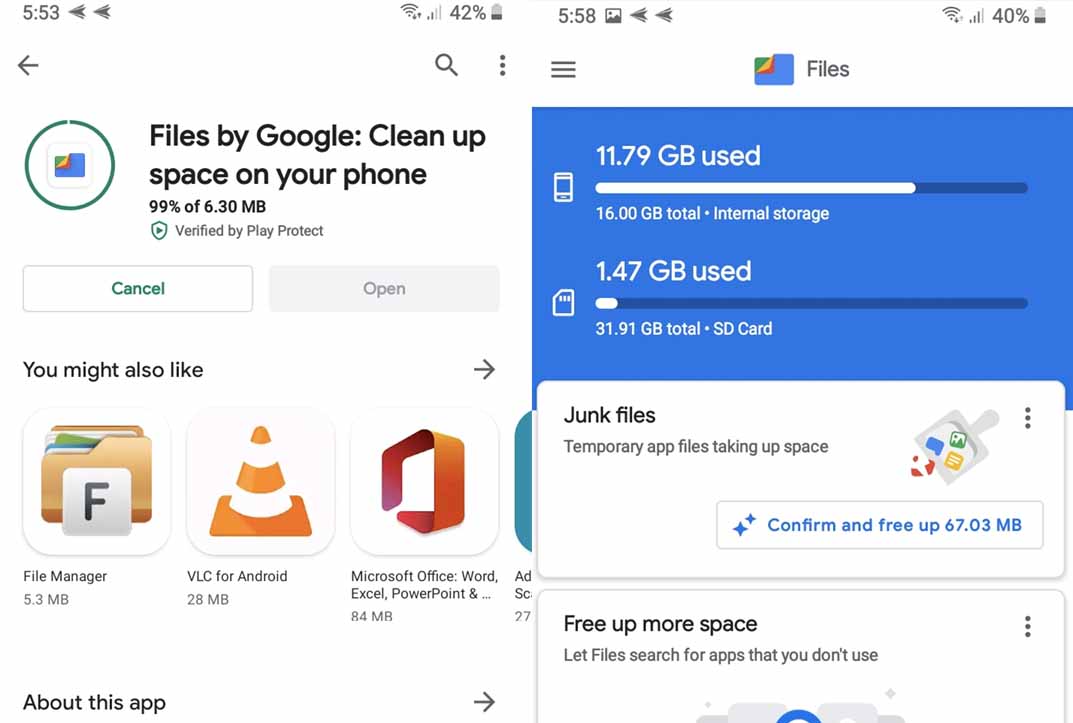 2. File Manager Plus
File Manager has cloud integration which gives another storage option for your data. Similarly, it has the qualities and features of any good file explorer application. You can cut, paste, delete, rename, compress and organise files using this application.
Similar to FileMaster it has option to use FTP for transferring files between your smartphone and laptop. One thing is sure that it has a pretty neat UI which a lot of users might like, because it has a clean and slick interface.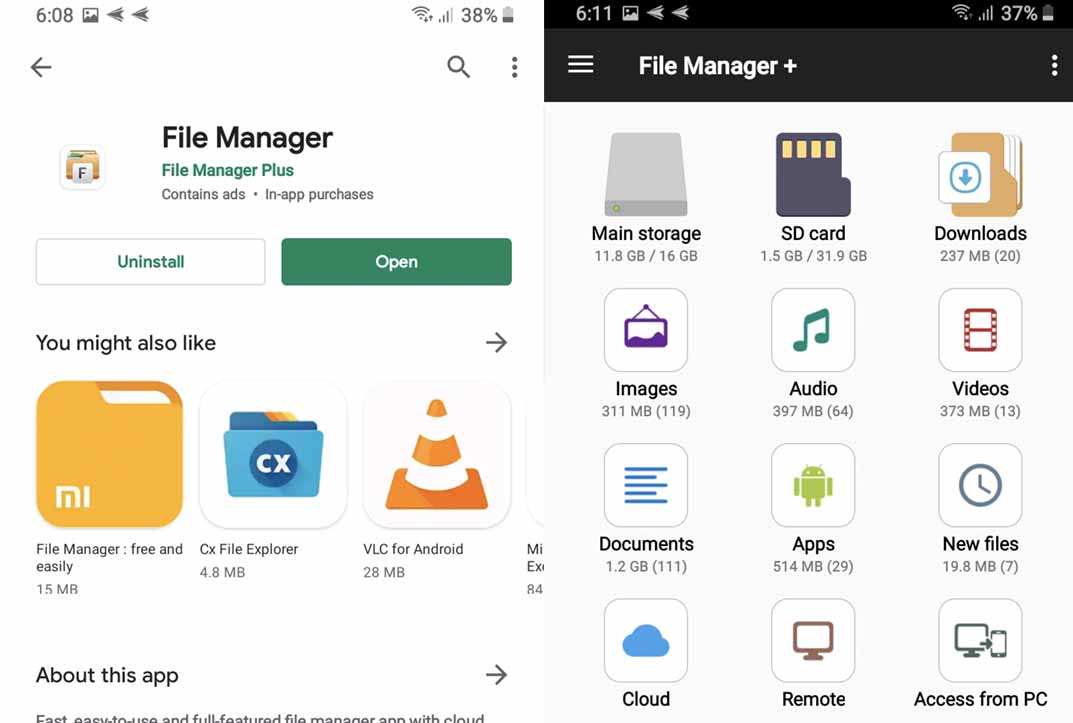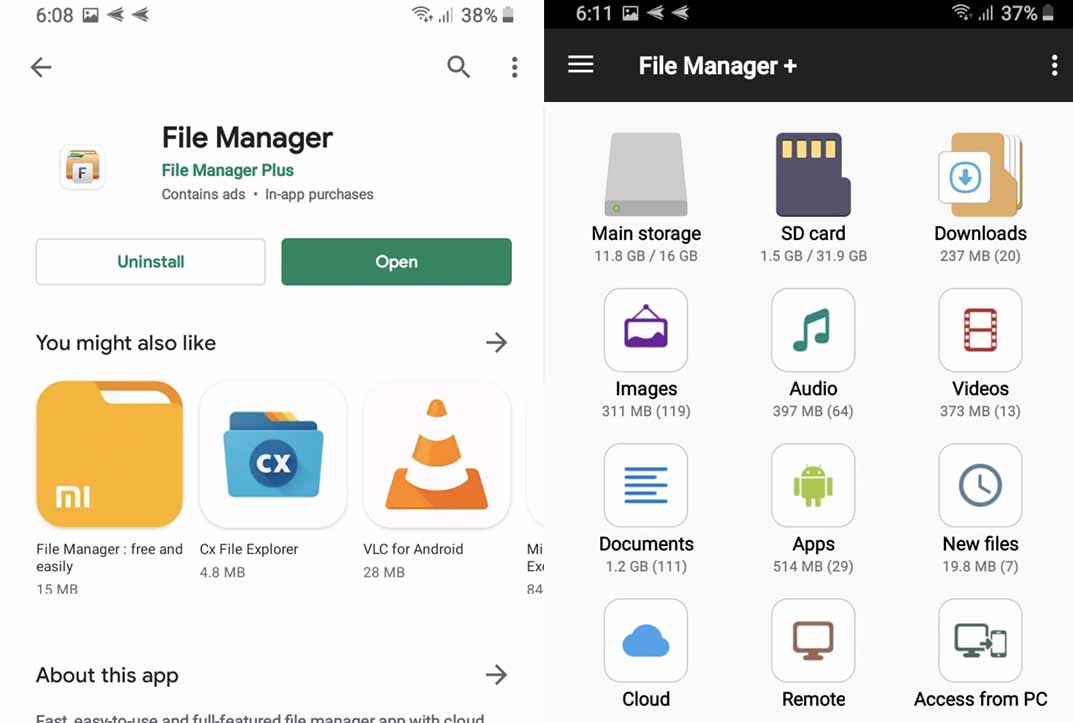 You also get a search option in File Manager. It allows you to find files and documents quickly.
3. Astro File Manager
The best thing about Astro File Manager is that it is ad-free. The free version is free from any advertising. Furthermore, like Files by Google, it also allows you to clean junk files. You can sort, categorize and move your files using the file explorer module. Similarly, in addition to exploring your smartphone's SD card, it also allows you to manage cloud storage.
Like every other file manager, you'll need to give storage permissions after first time installation. The UI is pretty bug free and it also allows to compress files and media.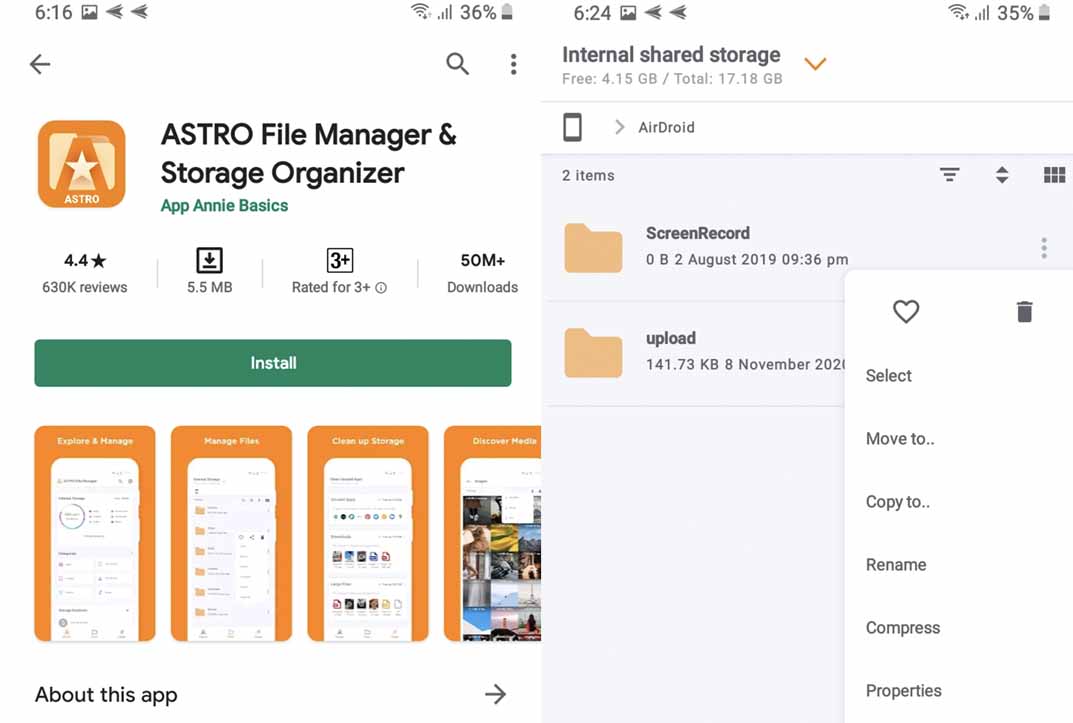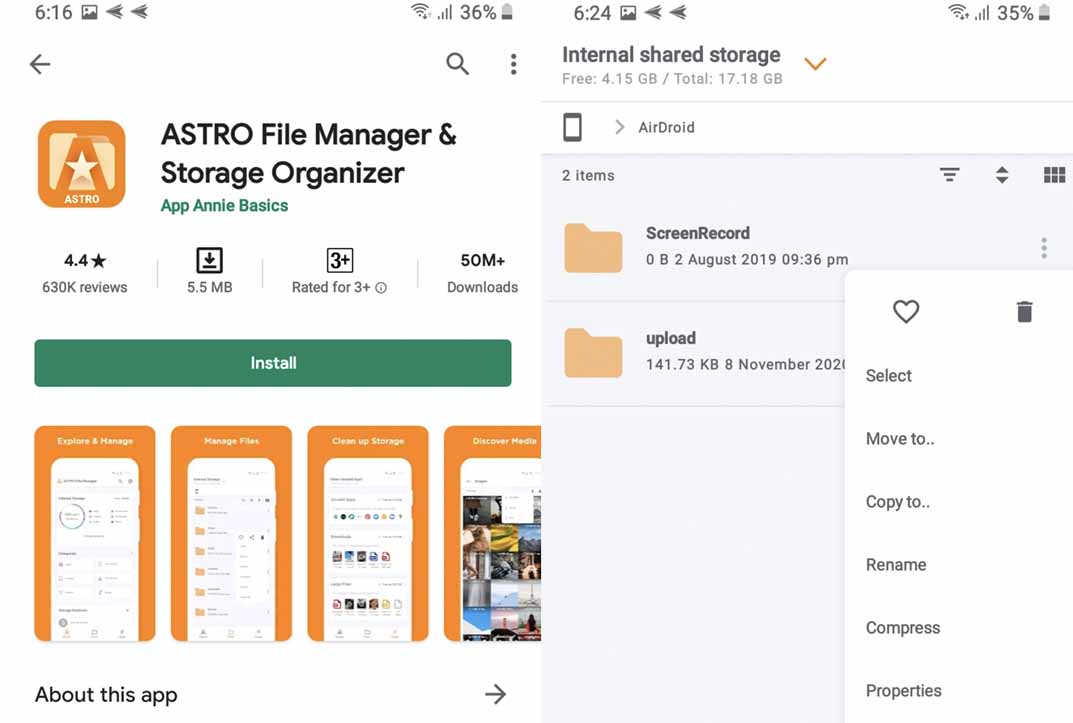 4. FileMaster: File Manage, File Transfer Power Clean
It is a good file explorer application. It has several good features like cleaning junk files such as application cache, apk files, log files and ad junk. In addition to this feature, it can also help you clean ram by hibernating unused applications. You name the feature and you'll find it in FileMaster. Battery saver is another lofty feature which detects applications using excessive power.
There are three tabs present in FileMaster. One allows battery, ram and memory functions, another categorises the files into media, documents and videos and the last one is about browsing the files.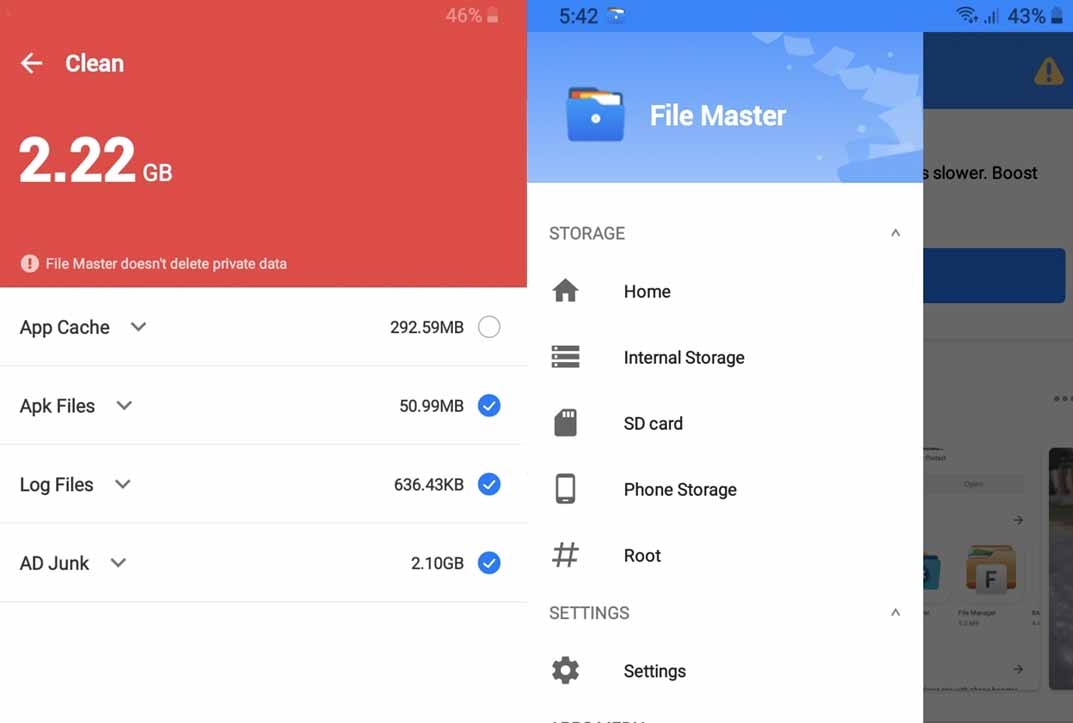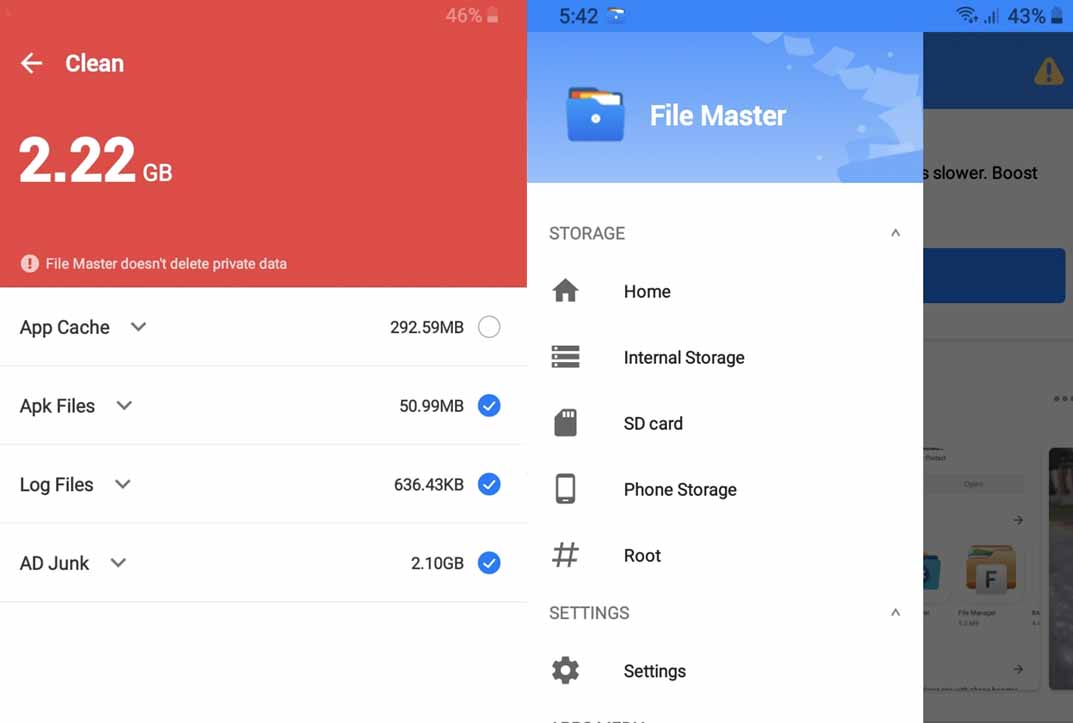 A side menu allows exploring files with root permission. You can navigate between SD card or internal storage through the same menu. In addition to that it also provides Wi-Fi receiving and FTP sharing.
Like other File Explorers, it allows different file operations like cut, copy and paste. It can come handy when using this application for data management.
5. Solid Explorer File Manager
It's a unique file explorer application as it allows the user to encrypt and password-protect certain files. Furthermore, it offers a dual-pane windows explorer which allows for quick data organisation in two folders.
Similarly, like other file explorers, you can perform other operations like copy, paste and rename. However, there is a restriction, the free version only allows a trial of 14 days, which is enough for you to try this file manager.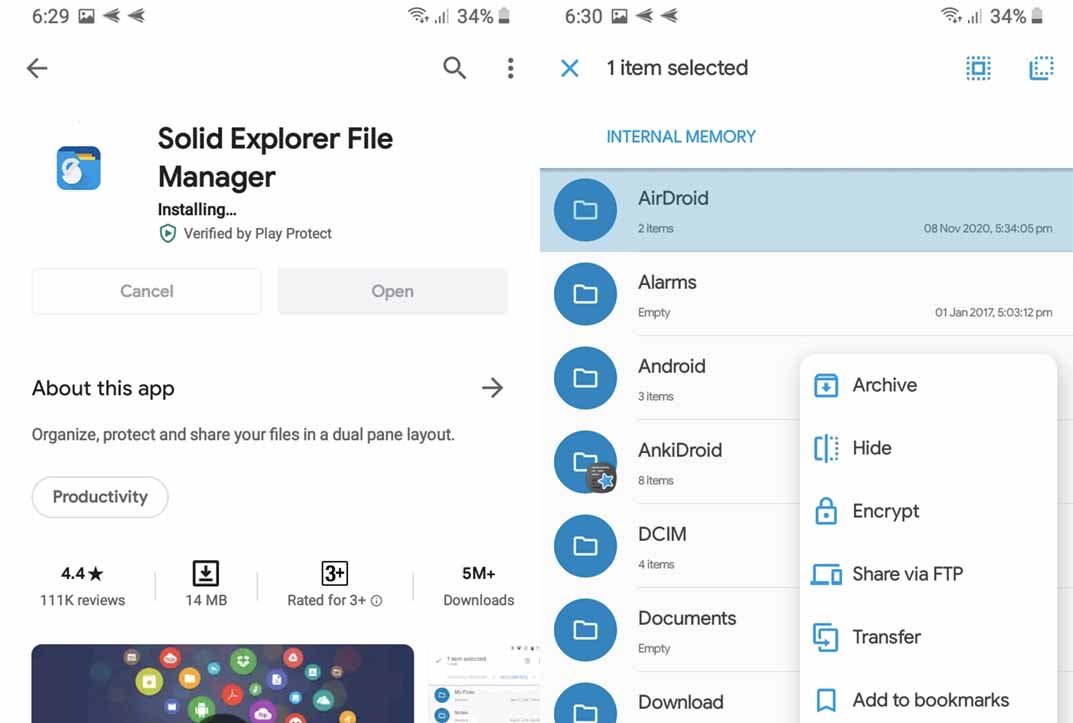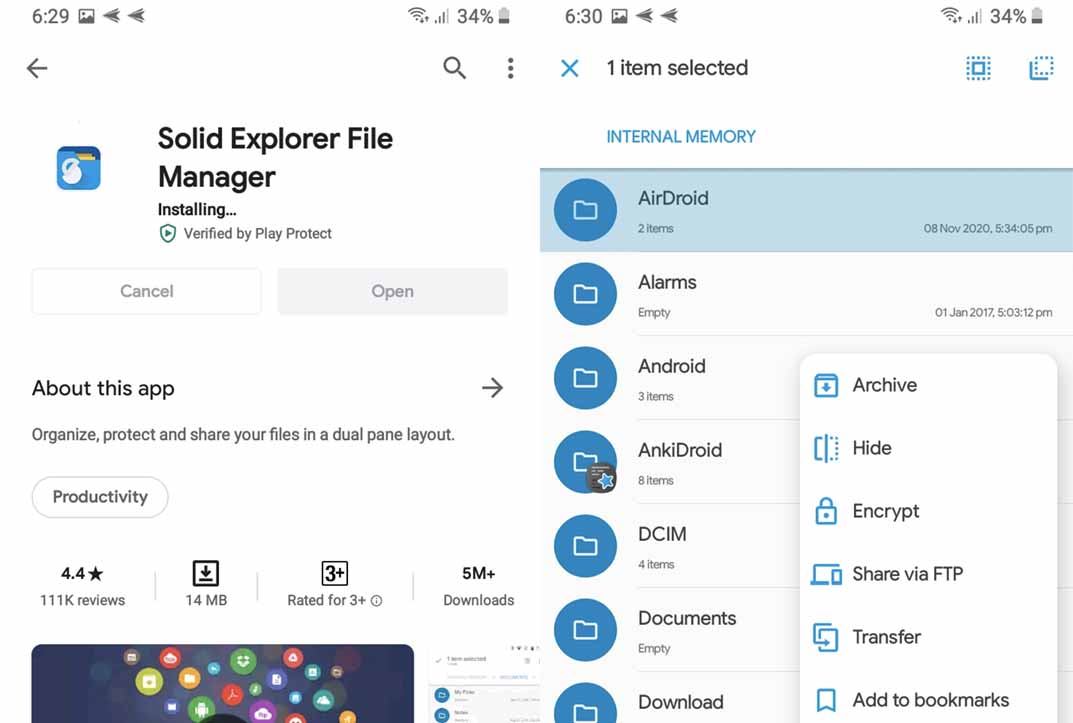 Conclusion:
Undoubtedly, these five file explorer apps for android are working in 2020. All of these applications are installed on a working android smartphone before sharing a review. You can try each one of these file explorer apps, for a specific phone one of these might work perfectly. Also, each one of these has a different feature when it comes to comparison. One more thing, visit play store and search for these applications for installation.