Google play store is impressive enough to be used , because of the security, categories and high quality applications. But there is a constraint if you use google play store, you need a gmail id and a smartphone which has gapps installed inside it. Most techy users of android don't use a factory firmware with gapps installed instead they try things at their own. However, you can install gapps on a custom firmware also like cyanogen etc. Will discuss this in another post, however this article deals with some of the best android market applications which can serve as an alternative to the play store. Give these applications  try and tell me in comments that how you went with these.
Android Market App list – You can go beyond play store:
Below is a comprehensive list of some of the good alternatives to download applications directly from your smartphone, just as an android market application is intended to do.
1- SlideMe – Often loaded in Android smartphones with no Google marketplace or Playstore:
SlideMe is often loaded in aftermarket android versions, because to get access to this store every application actually needs a review from the slideme team. This makes sure that there are actually some high quality applications present, the store is reaching almost to the size of the playstore in case of applications and games.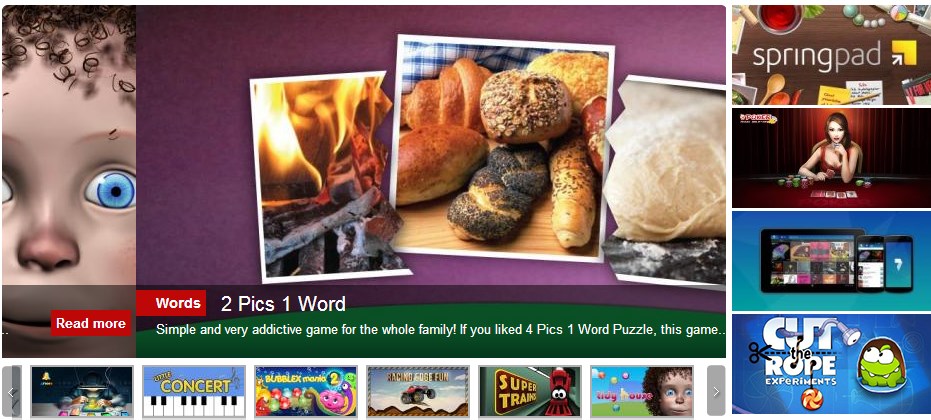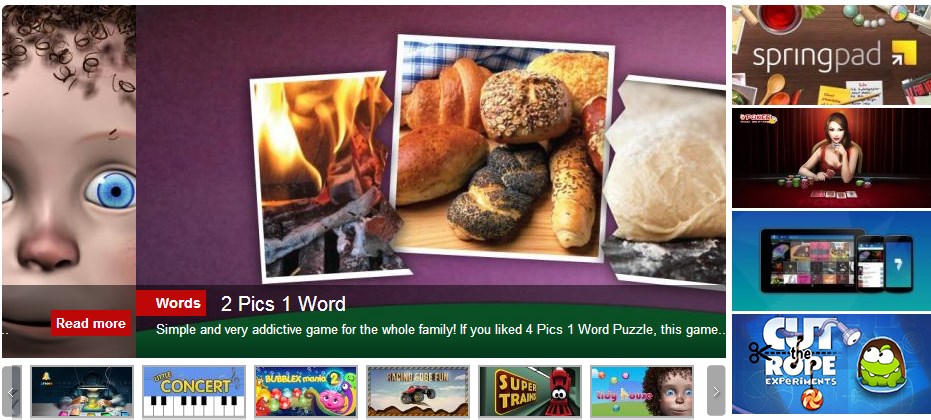 2- Mobogenie Market – Another good alternative to the android application marketplace:
This application contains something extra like ability to download the ringtones and even a youtube video. There are again a lot of games and applications present in this great online market for android, the interface is really helpful and clean to a great extent. You can download this great market application from playstore itself, just fire up a search.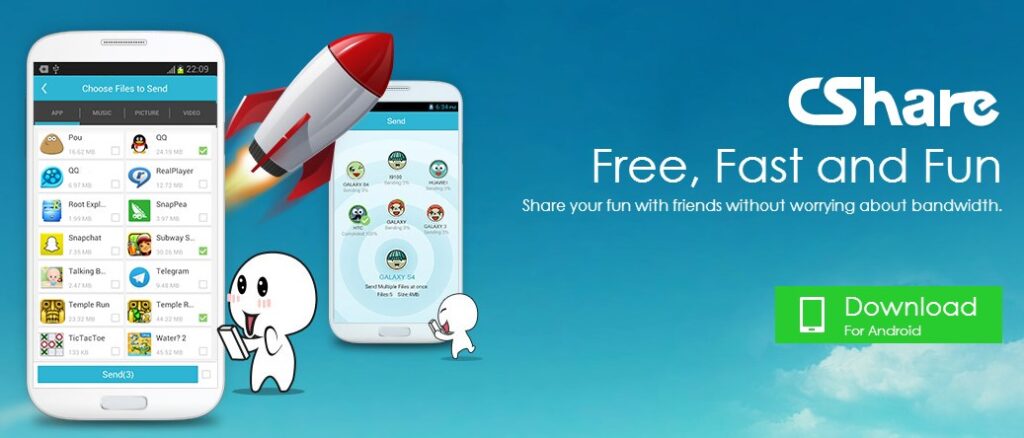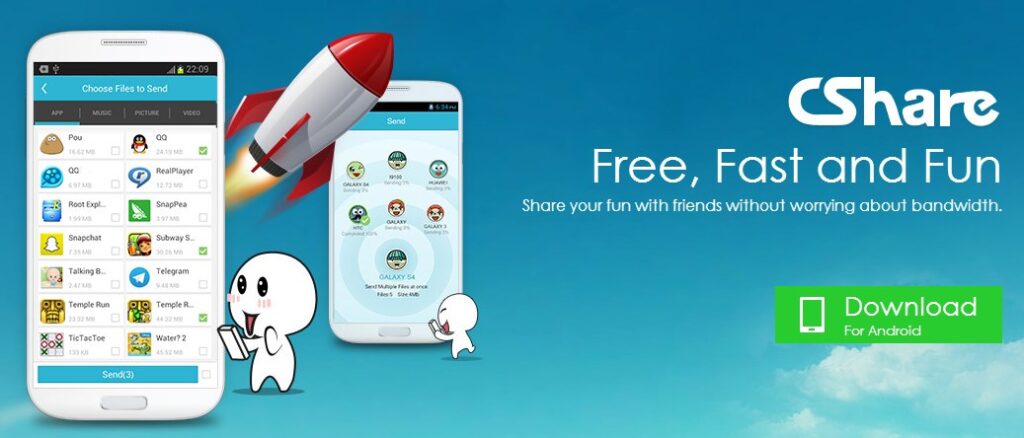 The light version which is downloaded from the playstore actually directly links all the downloads from the playstore, but from the left pull out menu you can actually download the free premium version of mobogenie so that you may no longer be taken to playstore for any downloads.
With editorial views available and proper alignment of the categories to the applications mobogenie is surely an option to go with, to use it as a regular android marketplace.
3- F-Droid – Not much popular but still a good secure marketplace:
This one is not much popular but these guys got some really filtered applications, they review every application which they add to their store of android applications, thus it helps you be sure of any sort of spam or malware. There are actually no categories in F-droid and also no editor recommendations, the layout only includes search and applications listings which actually may worth a lot in common life usage.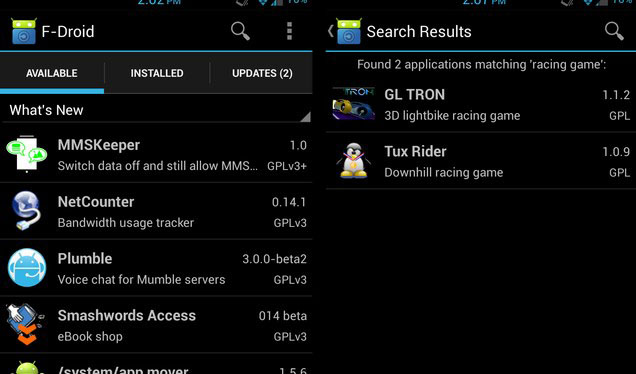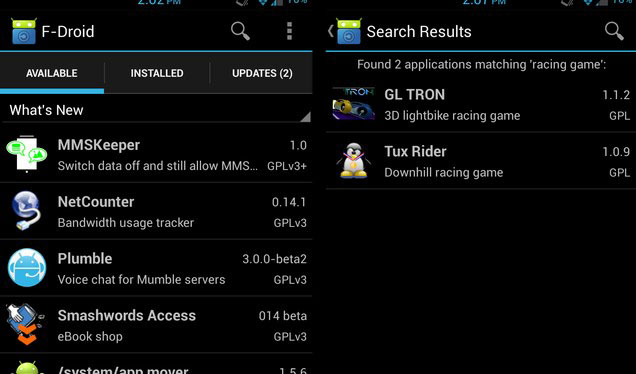 4- Amazon Appstore – A really worth trying android application store after google official marketplace:
Amazon appstore is really a good option after google official android application store. It actually ships with kindle tablets and you can get your's own copy of amazon appstore. After downloading just put it in your smartphone and install it in usual way. At the homepage you will have a lots of recommendations like featured apps and stuff like that, so that you may come to know about good and trending applications in no time. You can also scroll through difference categories of applications, by selecting a category after sliding a menu from the left. When you open one application then just like play store some related applications are also shown, also there is an option for review also, i think it's must to try this great google's official android applications market alternative.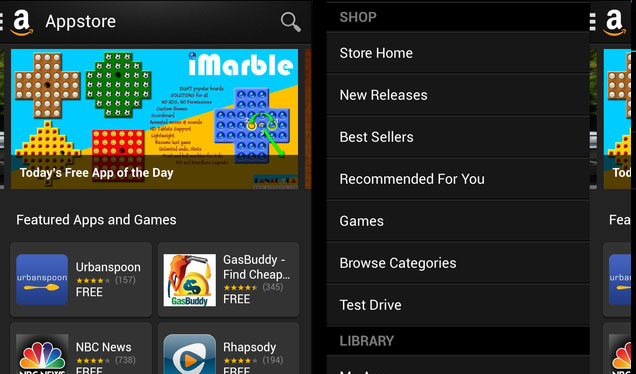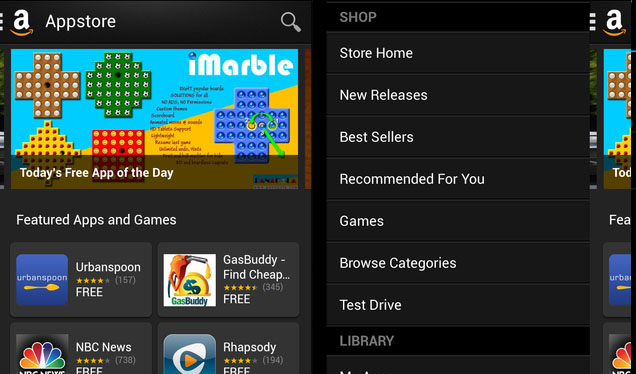 5- Samsung Apps – A Google Playstore Alternative:
Samsung Apps which is now S Suggest has a nice algorithm to suggest you good applications depending upon your daily use and environment of smartphone. Samsung being number one smartphone manufacturer has its own application market. The search feature isn't probably the best but applications are divided into the categories. Developers can also submit their applications to the samsung application store, and can get 70% of the earning revenue.