Google has recently announced its new version of android and has named it as "Android 5.0 Lollipop", Yes, as we all know that google is quite famous at putting some sweet names to its android versions, just as google did with the previous version of android by naming it as kitkat. Here is a complete list of new features which you are going to get in Android Lollipop 5.0 Update. You must be expecting something really eye catchy and useful as well in this new version of android, I am aware of that and to be very honest this new version of android is packed with some amazing stuff, I already have downloaded the API of android 5.0 lollipop and only now need is  a device pre-installed with android 5.0 lollipop. So, when you'll get your own devices you can expect the following new improvements.
#1 Appearance and Design Sense of Android 5.0 Lollipop:
Google has called the design approach used in android 5.0 lollipop as the material design. Its bold colorful and eye catchy at the same time. The material design includes new stuff like bright colors and more smooth windows switching and animations. We will be able to see more swapping and sliding in action in this update. The design is overall clean while using bright colors to make it appear vibrant. Google has used extensive layering of elements and cool animations in this new version of android. As a result you are going to expect and experience a more uniform design in your every android device which you own. But as usual don't be much excited as in case of android update the device companies are always slow to deliver.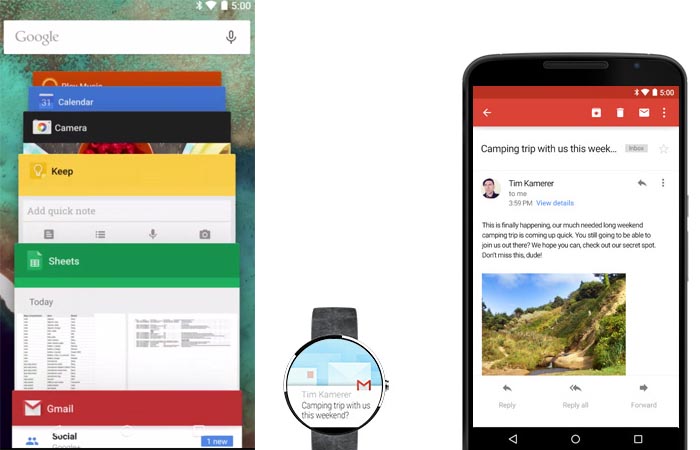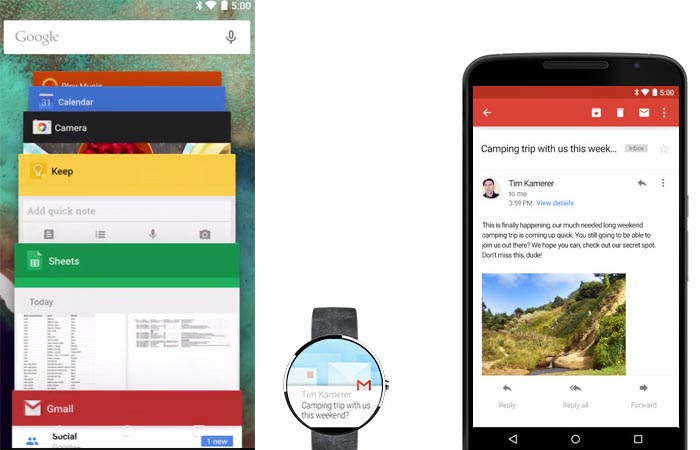 You can see the transparent status bar which adopts the background of the wallpaper and the synced design approach for your smartphone and wearable tech. watch. The swap to switch nature of the windows in android lollipop makes it more fluent for multitasking.
#2 Android 5.0 Lollipop Features the Enhanced Notification Mechanism:
Enhanced notifications simply make security of notifications more effective. Now, you don't need to worry for your messages to be read at the lock screen by some stranger instead you can selectively choose between apps to show or not to be shown at lock screen. A priority mode is available through the volume button which helps you mute notifications for certain people as well as applications. You can also schedule the priority notifications time, allowing the phone to ring only for specific people when you are sleeping. There is something cool for incoming calls, you won't be disturbed anymore by the incoming calls if you are during a game or playing a game, but you also have the option to answer the calls if you want to do so!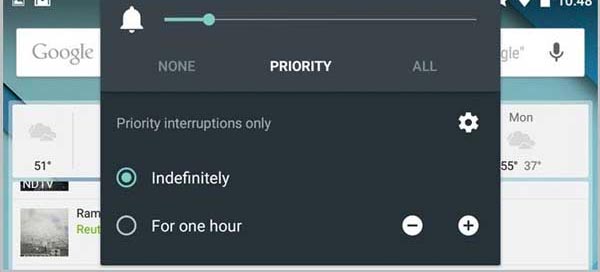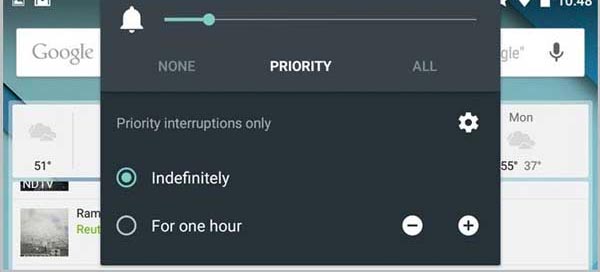 #3 Improved Battery Life:
Google says they have improved the battery consumption of the android lollipop and device running this latest version of android will not be much power hungry. Developers will have more control over the power usage of the device. There is a more severe battery saving mode which will enable people to get an extra 90 minutes out of the device when your device is just about to shut down.
When you charge your phone it will tell you how much time is remaining until a full 100% charge. This feature wasn't available previously, however mac had this feature.
#4 Multi User support with anywhere access of Android Lollipop is just amazing:
After Android Lollipop, a single device can be used by multiple users without worrying for the breach of data. Any data associated with one user will not be available for the others. There is a guest mode available for the android lollipop. If you own a lollipop device then you can access your messages and data from other android lollipop device also, you'll just need to login into your account to access your important files just in case you forget back you device somewhere. Thus android lollipop takes the experience to a new stage , you can expect more in future.
You can also pin one screen while handing your smartphone to a kid so that he may not get anywhere inside your smartphone like pin a game screen and he'll be all playing that game without going anywhere in android.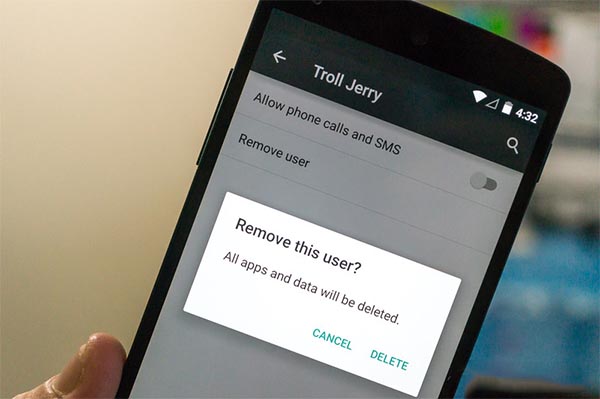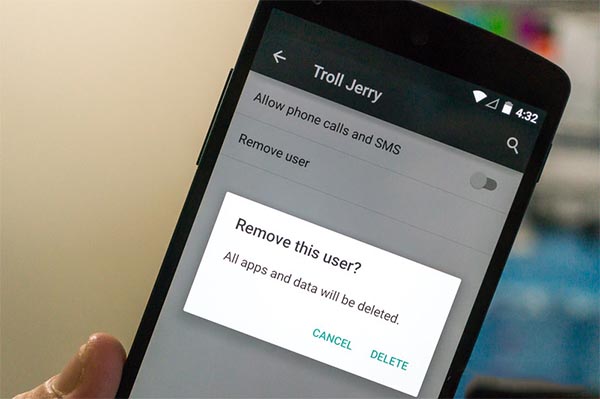 #5 "Okay Google" is your new assistant:
Whenever your smartphone having android lollipop is off, you can just say Okay Google to wake it up. Then you can search for anything in your smartphone can say things like *Wake me up at 8am* to let it set an alarm for 8am in the morning. You can do a lot of other things with it too, just google the commands which you can give to google now. You can also set a reminder using Okay google, just say and your phone will start to listen you quite attentively waiting for your orders.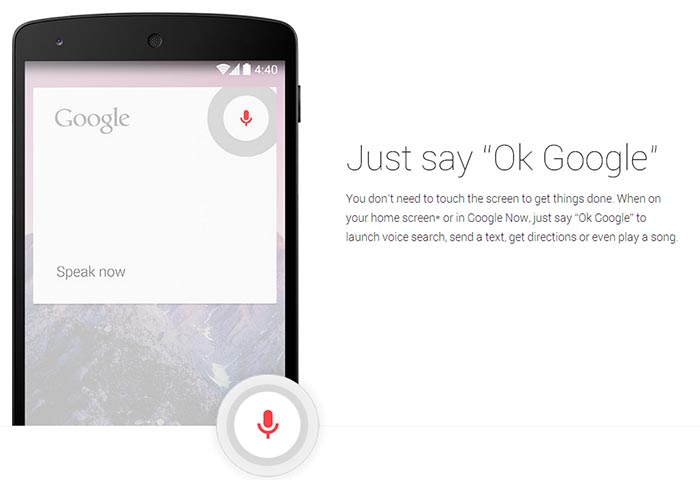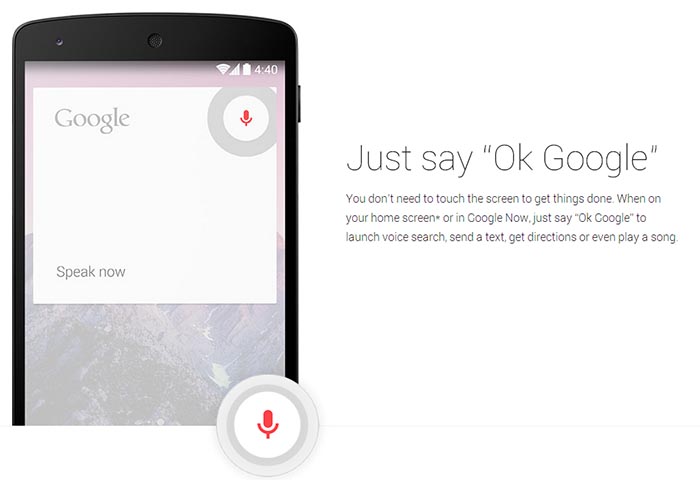 #6 "Android Runtime" promises to get a better user experience:
Android runtime is a newly rebuilt runtime for the operating system. Runtime is the length of time which a program takes to run, improved runtime allows the android lollipop to get you 4x faster speed than the previous versions of the android. Android Runtime known as ART for short feature the 64 bit applications as it supports the 64 bit devices completely.
#7 "Tap and Go" – Allowing a data transfer from old device to the new one in seconds:
Purchased a new android device? Running android lollipop then don't worry about the data present in your old device, since android lollipop offers a data transfer from the old device to the new one with one tap, and this feature uses NFC. By tapping I mean that you need to tap your new device to the old one. Using playstore you can easily get all the old phone applications without losing a single one.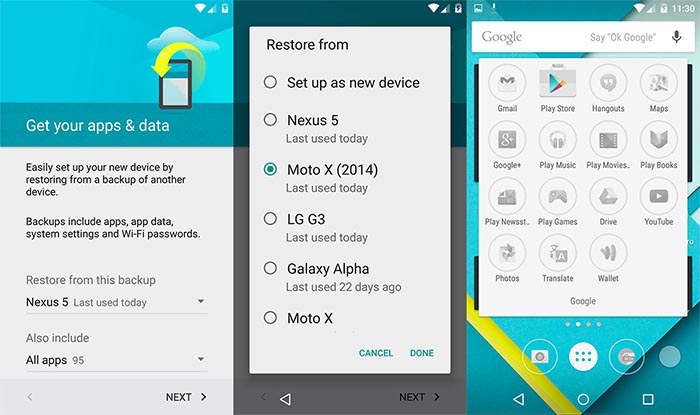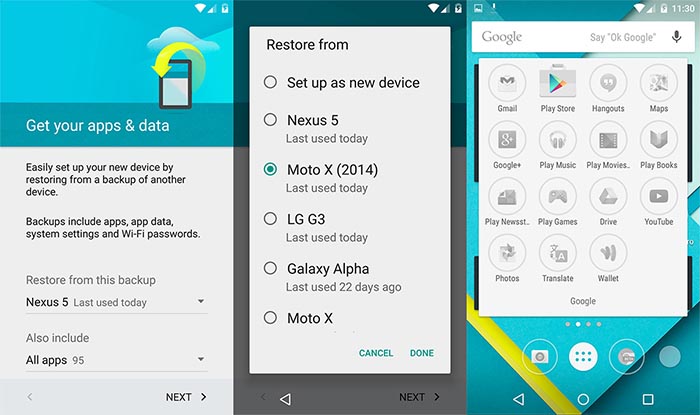 #8 Handle your Incoming messages in a new way with Android Lollipop:
Notifications are shown in a totally new way, with android 5.0 lollipop you can reply to your messages directly through the lock screen giving you a new opportunity to save your time by restraining you to by tapping further more to get a reply to the incoming message.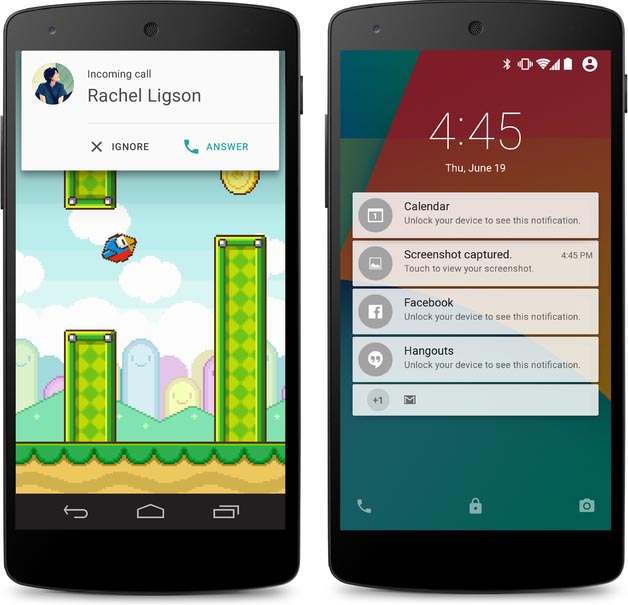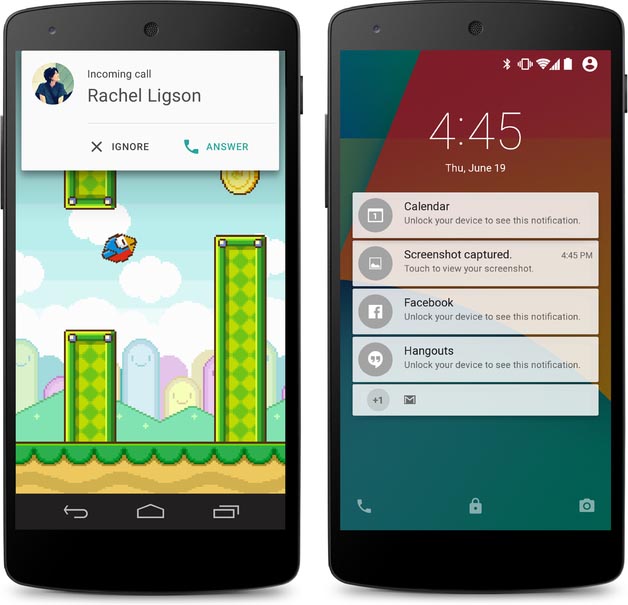 #9 Media and Other Entertainment Stuff:
Android lollipop has the USB audio support which takes the possibilities to a new level, with usb audio support you can  connect amplifiers with your smartphones and any such device which has the usb input option as now your smartphone can handle such devices. As far as graphics are concerned then Open GL ES 3.1 and the android extension pack bring the quality to a whole next level. You will feel that the graphics are now comparable with the desktop as well as the consoles.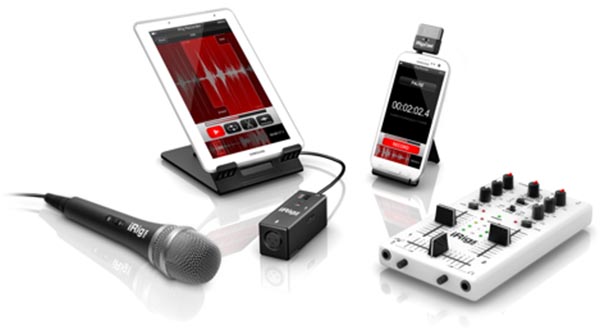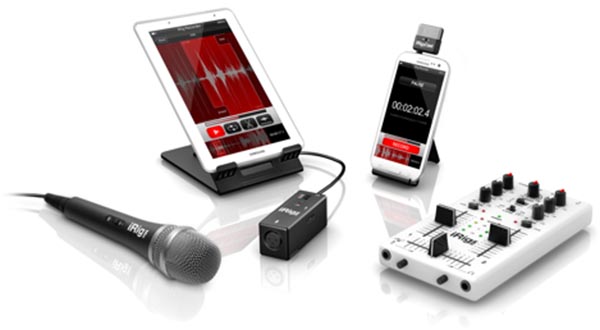 #10 More Photography addons for Professionals:
A range of new features for photographers have been added in the android lollipop 4.0 , which will take the photography to a whole new level. With android lollipop one will be able to capture frame up to 30 fps in full resolution. Supports the raw formats and even captures meta data like noise models and optical information. Android lollipop allows to control capture settings for sensor, lens and flash per individual frame.
Final Review of Android Lollipop 5.0:
You surely can say that android lollipop is a real nice update featuring quite a different UI and experience. Apple has released the iOS 8 which focuses also on major improvements on design as well as user experience. Keeping in mind all these features of the upcoming android like better management of the notifications and a user control system, we can say that in case of features android is really ahead of apple right now, but before using android lollipop we can't say that is it better than iOS at the moment in case of usability speed or not. The UI difference is good in case of android but the status bar and the icons seem a bit familiar as compared to the previous version.