Google has announced the name of the android 4.4 to be the on the name of the chocolate brand "KitKat". Some of you might think that what's the reason of such a favour from the google? Also the KitKat packing will show the android green mascot eating up and breaking the chocolate bar. Thus, in the end marketing is dominating everywhere. Though the financial terms and agreement are not disclosed yet but soon we all will come to know that what's the price for the whole marketing campaign.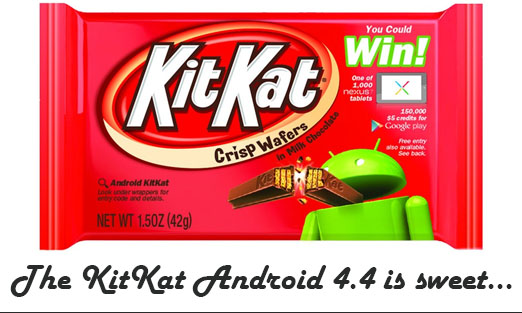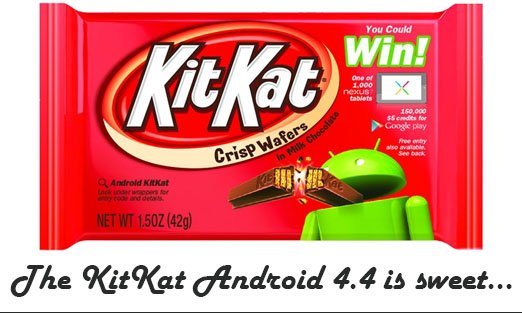 KitKat on the other side is trying to take the benefit from the tech side and whatsoever the idea is the brand is just going to be shown in the technical things like android. While tech gurus were intrigued by this; Google has tried to kill down their amazement by stating that the KitKat was a favorite go to snack for the team since the early days of the android development.
A google representative had been in contact with the Mashable the tech blog, and had told that there was no money involved in this whole deal. So, we can assume that the deal is actually cross promotional like the kitkat will show the android green mascot on it's wrapping while the android latest release will be named as the kitkat 4.4 with an offer that the purchasers can win Nexus 7 tablet or the Google Play gift card.
So, I guess that the kitkat is under the benefit at the present! What do you think?