A calendar is quite an essential feature of modern smartphone.  At one time it was one of the best and newest features even before phones became smart. These days, with Android and Apple at the fore front of mobile operating systems, companies tend to feature different calendar apps for their custom UIs in case of Android and Apple of course has one custom calendar app. Now a days, even custom calendar apps have become quite sophisticated but sometimes you would find yourself in a situation where a common day planner or calendar that comes as a stock app on your smartphone doesn't quite cut it when it comes to organizing and scheduling of upcoming reminders, or events, or priorities, and appointments etc. that one has to keep a track of.
Calendar apps are getting smarter as all above features show. They can now even integrate with your email and social network accounts these days.
There are so many options out there that it becomes difficult to separate good apps from the best apps. This is what we have tried to do in this article. Below are top 6 best apps for digital calendars / Reminders.
1) Pocket Informant (iOS, Android)


Pocket informant is no 1 on our list of best apps for digital calendars / Reminders. This is one of the best calendar apps with so much versatility, features and customizability. Pocket Informant can perform dual roles of a calendar and your hand personal assistant. There are a myriad of feature like built-in weather support, four calendar views, support for tasks, a view which is described as Today view giving you an overview of whole day, and there is so much more. Pocket Informant even supports exchange with many other calendars as well. This app can appear to be a little daunting to newcomer but you will soon get a complete rein over it. If you want maximum customizability from your calendar app, then this one is for you.
Download: Android iOS
2) Cal (iOS, Android)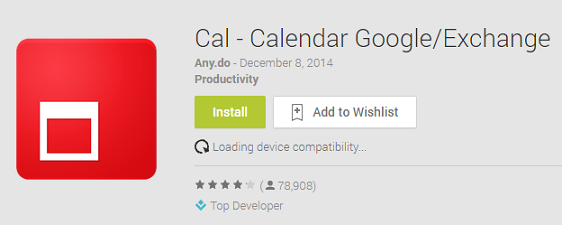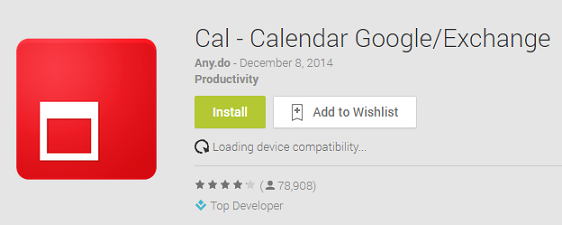 Cal is no 2 on our list of best apps for digital calendars / Reminders. This app has been made by the same people that brought us the Any.DO list-making app. A smart feature of Cal is that it interacts with the Any.DO app and imports the tasks and put them on your calendar automatically. There are other fun things to do on this app as well, like buying birthday gifts or writing on somebody's Facebook wall, finding nearby restaurants and interesting venues etc.
Cal also boasts slick animations and visuals. It can also sync with other major calendar services like Yahoo, Google, and Outlook etc.
Download: Android iOS
3) Sunrise Calendar (iOS, Android)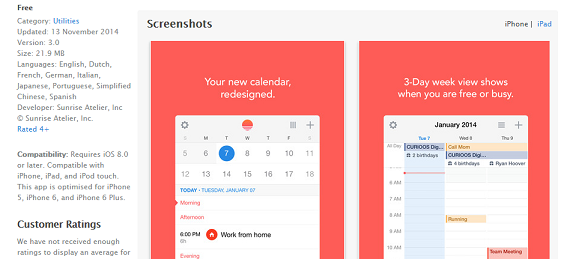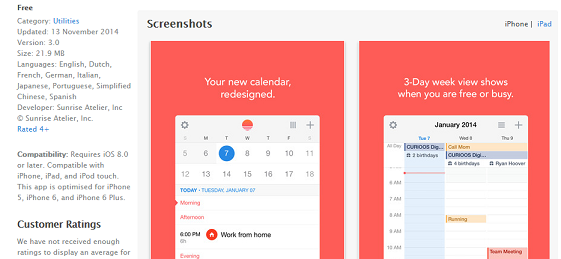 Sunrise Calendar is no 3 on our list of best apps for digital calendars / Reminders. It may be below Cal but it stands toe to toe in terms of aspects and features but it lacks in appealing visuals. The best thing going for Sunrise is its simplistic visuals drawing out more information on your screens.
The interface is so clean that it takes it to another level. There is a hybrid view for month and list that can change size as you scroll. There is exchange option with major services like local and Google calendars, Facebook, twitter etc. Weather information can also be found in this calendar. Overall this is an outstanding app.
Download: Android iOS
4) Fantastical 2 (iOS)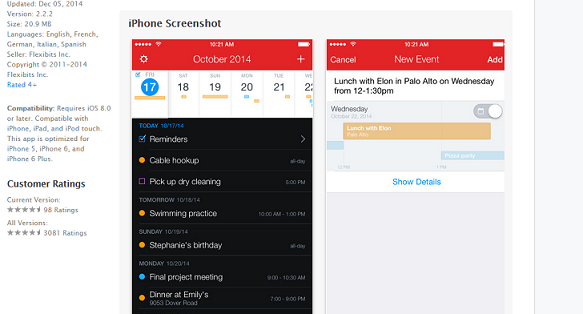 Fantastical 2 is no 4 on our list of best apps for digital calendars / Reminders. This is an exclusive iOS offering. Fantastical 2 is not available free and is on the pricier side. There is a lot of depth and detail, while still managing to be clean and not overly complex. The adding of events, reminders and alerts is a straight forward process with Fantastical 2's natural language recognition coming in very handy. Fantastical 2 can also sync with Exchange, Google Calendar and iCloud and more.
Download: iOS
5) Google Calendar (Android for now)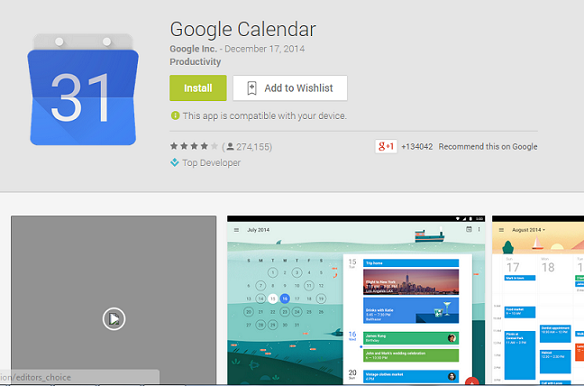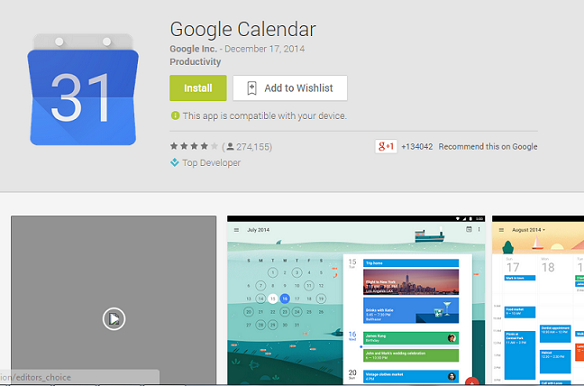 Google Calendar is no 5 on our list of best apps for digital calendars / Reminders. The latest Android Lollipop-edition of Google Calendar is marvelous and extremely efficient to say the least. Google has been putting a lot of effort into making its Calendar app top notch and best of the best. The new version is very simple to use, much smarter and visually is an eye candy. You don't have to type in everything as auto-suggest option is available. This app will surely make you think twice about moving away from the stock option.
Download: Android
6) Calendars5 (iOS)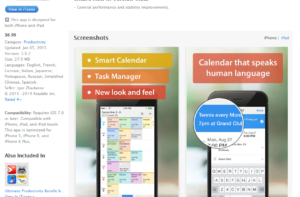 Calendars5 is no 6 on our list of best apps for digital calendars / Reminders. This app developed by Readdle manages your Calendar with ability to handle your tasks and reminders as well. There is also support for natural language when inputting for event creation. Though this app has been made especially for iOS, you can use it with Android as well and sync with Google Calendars.
If you find yourself having a jam packed calendar with not good view options showing information in a reliable way, then Calendars5 is the cure for it.
Download: iOS