Dark Mode on a smartphone comes in handy when you are using it in a dark environment. The screen colours shift to the black theme, which offers a less eye-straining experience. It's one of the greatest productivity hacks which helps users do more work on their smartphones, without necessarily getting tired of the bright colours. Currently, we know of three ways using which you can achieve dark mode or dark theme on your Android device.
1. Using Android 10 and 11 Dark Mode feature
Android 10 was released on September 3, 2019. It was the first official update that offered a dark theme. Today a lot of smartphones, reportedly 45% are using Android 10. It means that a majority of users can enable dark theme on their smartphones. In order to use dark mode on android 10, use this method:
Unlock your smartphone and open

Settings

.
Scroll down and find

Display

, tap it and find a toggle switch

Dark Mode

.
Turn it on, and it'll enable dark mode on your android.
In three simple steps, you have successfully enabled dark mode on your smartphone. Latest apps will follow the suit and they'll automatically render dark theme for your smartphone.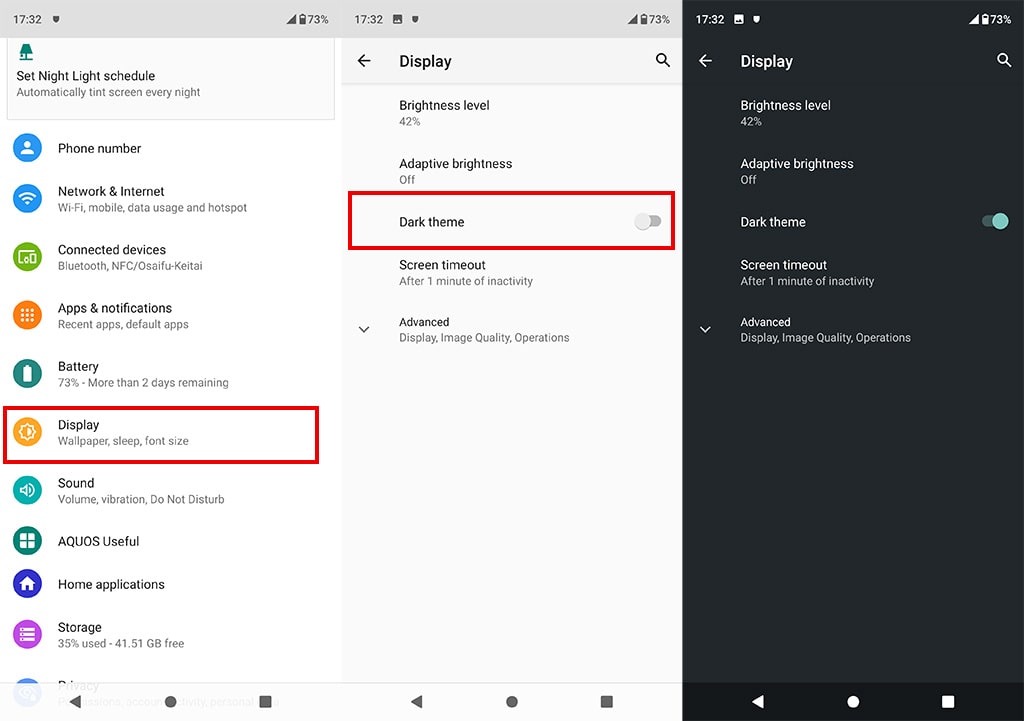 2. Using Dark Mode through third-party apps:
The rest of 45% who don't have Android 10 need to use third-party apps for achieving dark mode on their android smartphone. It's worth the effort because your entire smartphone offers a different experience, once dark mode is turned on.
DarQ is an awesome third party app that gives you a lot of freedom when enabling dark mode over Android 10. It has a location-based automatic dark mode option which kicks in when the sun sets down. Furthermore, the selective app dark mode feature gives must fluidity and control over those apps on which you want to use dark theme.
Note: I've tested DarQ on android 10 and above, I think it's not available for Android 9 and below. However, there might be some custom ported version, you need to search.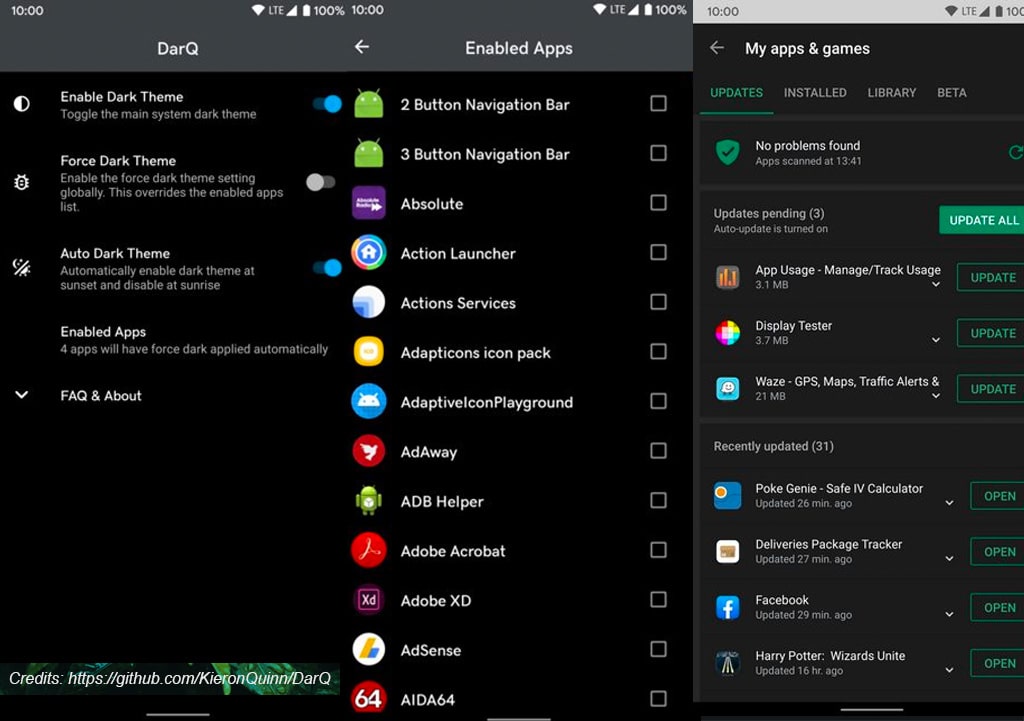 Using Dark Mode on Older Android Versions:
Contrary to this third-party option, some smartphone manufacturers have provided Dark Theme in the older versions of Android. It might take a second if you visit Settings > Display > Device Theme > Dark.
Samsung on older versions of android offers Night Mode just like an iPhone. So, if you've a Samsung smartphone with One UI, then visit Settings > Display > Night Mode. So basically, turning on Night Mode, will automatically put your phone in a dark mode.
3. Using Dark Mode through Invert Colours Option:
Dark Mode can actually be achieved through colour inversion on your Android smartphone. Almost every version of the Android phone has this accessibility shortcut to invert screen colours. It turns white into black and does the same thing to other colours, making them go dark. Since, white is the major part of any theme colour combination, inverting colours actually helps the eyes.
Go to

Settings

, scroll down and find

Accessibility

.
Find

Colour Inversion

and toggle it on.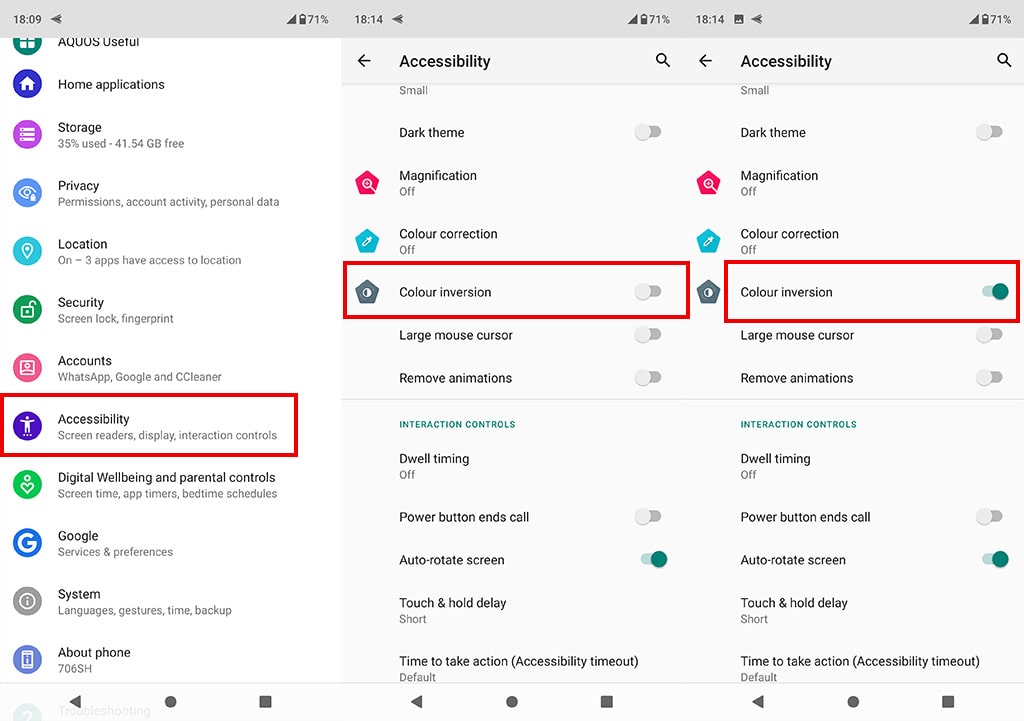 Conclusion:
Android Dark Mode is a good option when it comes to looking at the screen with ease. In darker environments, it doesn't put strain on your eyes. The above mentioned three ways are more than enough for anyone to use dark theme on their android smartphone. There is a plus side to this arrangement, your battery life is prolonged.